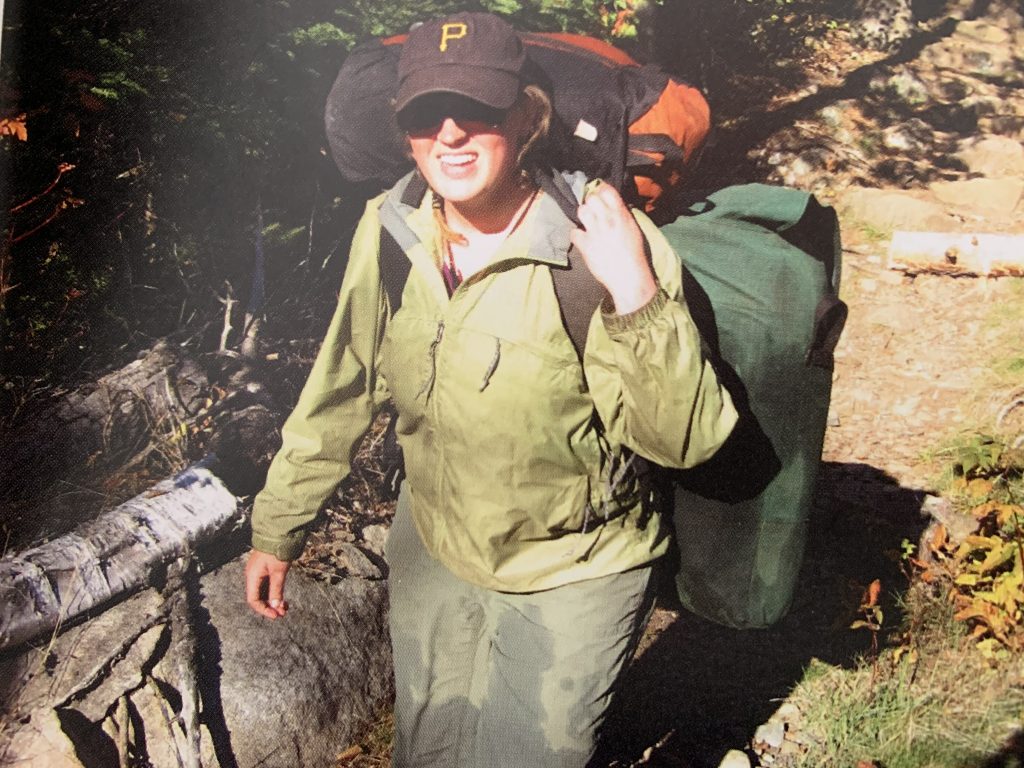 Greetings VOBS Friends,

It's Give MN week here in Minnesota. Throughout the North Star state, people like you are answering the call and helping out organizations that strive to serve.

We all know that the most vulnerable Minnesotans stand to lose the most in the face of the Coronavirus crisis. It's heartening to see strong support for Minnesota's community-based nonprofits and charities. Minnesota has a long tradition of service. Voyageur Outward Bound, like many other service organizations, has quite a history in our state.

Outward Bound, founded in 1941, first came to America in 1961 to train Peace Corps volunteers, and then arrived in Minnesota in 1964. The following year, Minnesota Outward Bound was the first Outward Bound school to enroll women. Since then, we've continued to support belonging, strength and purpose for everyone in our Minnesota communities.

Today, Outward Bound's mission to serve is inclusive. We believe that anyone can benefit from Outward Bound, and we believe it is imperative to learn alongside others who come from different places and have different perspectives. It is our practice to "meet students where they are at" and to capitalize on our diversity of experience.

The mission of Outward Bound is to change lives through challenge and discovery, and to us that means any and all lives. Our Jean Replinger Scholarship, for instance, seeks to support girls, women and non-binary folks. And our Larson Foundation Scholarship Program supports under-resourced and under-served students in our state.
We serve anyone who wants to change through challenge and discovery. Come to Outward Bound as you are. We'll meet you on your terms, at your starting point, and because we practice challenge-by-choice, you choose how you want to show up to your Outward Bound experience.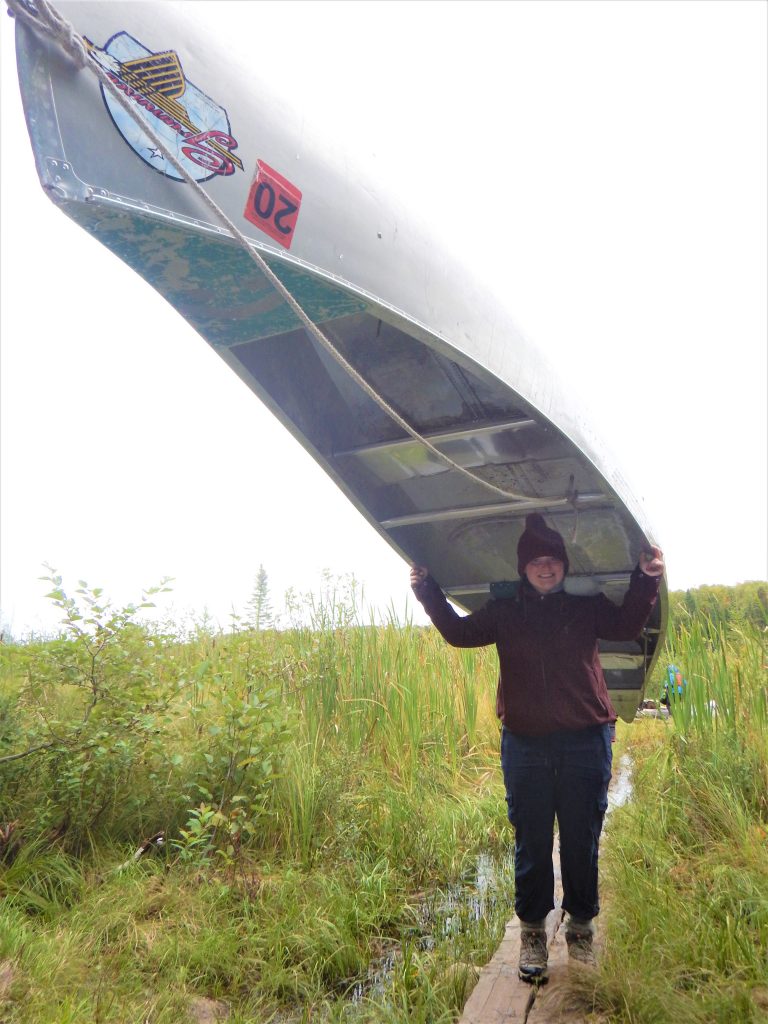 For some folks, Outward Bound is a "bucket list" choice. Some plan and save for years, working toward that Outward Bound dream course just as someone else might plot a dream vacation. For others, Outward Bound is part of their curriculum at their school, college or youth-serving organization. In some parts of America, a summer Outward Bound course has been the quintessential, traditional rite of passage for generations of families. And for some young people, Outward Bound has been the only choice.
What do I mean? Well, for some families, Outward Bound is not a "nice to have," it is a "need to have." And these families have one clear goal: to weather the storm. Which storm? I'm not talking about COVID, or the current economic downturn. Certainly the global pandemic and attendant recession doesn't help anyone's situation, but here I'm talking about a family storm.
I'm talking about when things break down at home or young people fail to thrive, when parents and children can no longer communicate effectively, when young people get into a cycle of risky behavior they can't break, or when they can't find purpose in their lives. I'm talking about when young people and parents struggle to solve problems, no longer know how to help one another, or lose the confidence to keep trying to resolve conflict. For some families, there is a clear choice, and it's called Intercept.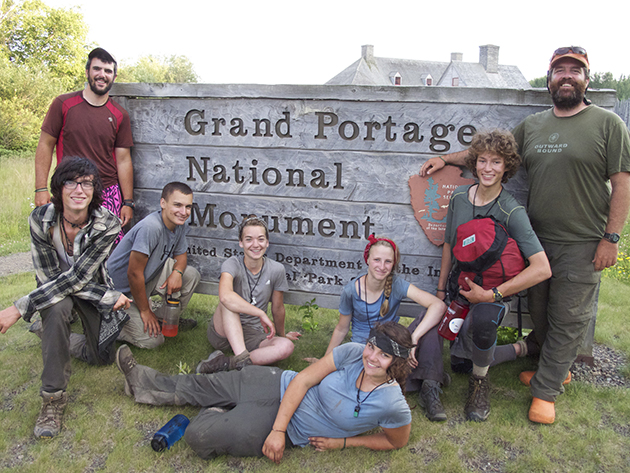 Is Intercept for everyone? No, it is not. It is for teens and young adults, and their family members who are struggling. The families and students who embark on an Intercept journey often feel like they are out of choices when they enroll in this program. But they are in fact making one very important choice when they sign on to the program: They are choosing to change.

Will it be hard? Very. Intercept challenges both student and parent to learn and use tools for more effective communication, problem-solving and goal-setting. Intercept challenges both student and parent to practice ownership, empathy, honesty and vulnerability.

For decades, families have made the choice to change here in Minnesota. Families, schools, workplaces and communities are better off because families and students chose to change. Today, I'd like to tell you about one Minnesotan who chose Intercept.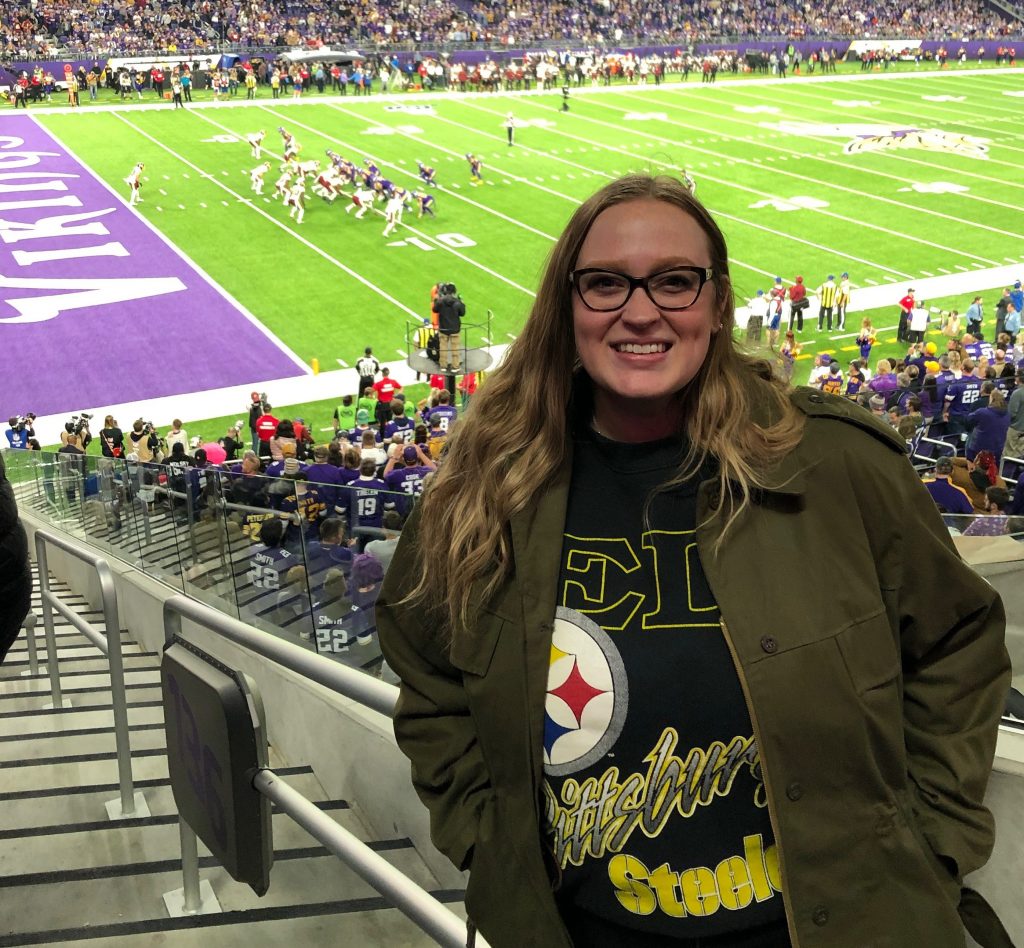 Madie Massey is a Minnesotan. She works as a Ticket Sales Account Executive for one of our crown jewels: The Minnesota Lynx. Madie says she has a dream job:
I combine my love of Minnesota, recreation, people and sports. What could be better?
Madie is an Intercept alum, and one could argue that if Madie and her family did not choose change, she might not be the Minnesotan she is today. Madie recently answered the VOBS call "to inspire, appreciate and support." Here's Madie, in her own words:

Q: What is your connection to Outward Bound?
A: I'm an Intercept Alum. I went on a young adult course in 2012.

Q: Why did you go on course?
A: Well, I had some trouble adjusting to college after high school. I wasn't really investing in college, and I found a lot of excuses not to participate. My parents were loving but concerned and frustrated. They kept bothering me about Outward Bound and how it might be a good opportunity to figure things out. I was reluctant, but they brought it up so much, they finally wore me down. So I took off the next semester of college and went to Ely and Outward Bound instead. And, after my course, I went back to college with a new sense of purpose.

Q: What was your most powerful Outward Bound experience?
A: That 50 day Semester Intercept course, aka, "Intermester," changed my life.

Q: How did Outward Bound change your life?
A: The course taught me the importance of routine, ownership and excellence. But VOBS taught me something even more important: resilience. My instructors helped me realize that I'm resilient. I have the power to stay positive and solve problems. Even when things get tough, I can stay the course. This is a lesson I reflect on almost daily. I tell myself: "Take a deep breath, digest what's happening, let the negative emotions roll over and off of you. Now decide. How do you want to respond?" That's practical resilience and it helps me cope with anything.

Q: How do you think Outward bound can help others?
A: Outward Bound helps us remember that it's not just about how things affect you, it's how they also affect everyone else. How do your actions impact your family, friends, loved ones, teachers? We're in this together. If you can see that and live by it, day in and day out, you'll help others and yourself. Of all the Outward Bound values– compassion, integrity, excellence, inclusion and safety– integrity and inclusion resonate with me the most.

With integrity, you really have to be introspective and search inside yourself for the honest truth. You have to be honest with yourself and others. Then you have to be confident and courageous enough to take the actions and the decisions you know are right.

As for inclusion, everyone deserves to belong and to feel included. And everyone has a right to best practices around inclusion. Practicing inclusion on my VOBS course inspired me to study inclusive practice when I returned to college after Intermester. Inclusion on course made me feel like I belonged, and after Outward Bound, it gave me a sense of purpose. The world isn't always inclusive, but together, we can work on it.

Q: Can Outward Bound help people cope with the current crisis?
A: Yes. I think we need Outward Bound now more than ever. We need tools to manage the challenge. On course, you get the opportunity to challenge yourself, and to confront things about yourself in a pretty unique and safe way. You don't really know how you'll show up to the challenge until you face it, and on course, you get to figure that out. Outward Bound gives you tools to overcome challenges, let's you practice overcoming challenges, and builds your confidence so you can keep facing challenges throughout life.

The word "resilience" is defined as: the capacity to recover quickly from difficulties; toughness.
I think it's important to get back up after a situation knocks you down. You can't dwell on the negative. You have to accept it for what it is, and then you have to put your best foot forward. Get knocked down. Get back up. Keep going. That makes you tough.
Once you know you are resilient, you can realize your untapped potential. Someone once offered me some great advice: "Don't underestimate yourself and never dumb yourself down to appease others." Outward Bound empowered me to activate that advice.
Don't underestimate yourself!
VOBS changed my life.
It was magical!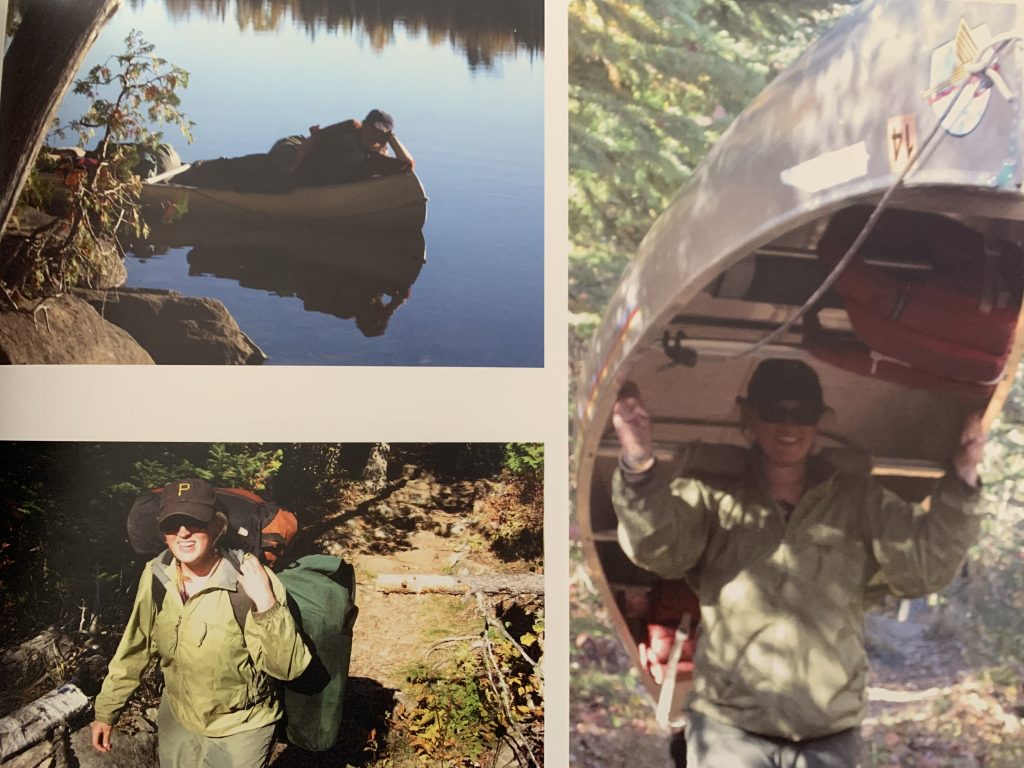 Our thanks to Madie for sharing her story. Madie reminds us to be tough today, for a resilient tomorrow. VOBS and other service organizations here in Minnesota may be getting knocked down, but thanks to you, we'll get back up and keep going.

At Outward Bound we have a saying: "crew, not passengers."
I invite you to join the VOBS crew and make change possible for people like Madie. Your support provides scholarships for students to go Outward Bound.
We need you today, because tomorrow the world will need resilient people like Madie Massey.
Together, we wil thrive.
We love to connect with our alumni. Please don't hesitate to reach out and share your own Outward Bound story today: Inspire.
About the Author