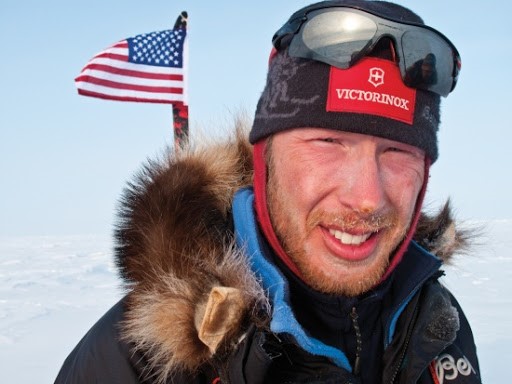 Tyler Fish is a father, coach, author, explorer and educator. We are lucky to report that "Fish," as he is affectionately known, has been a staff member here at Voyageur Outward Bound School for 22 years. Next month, Fish will embark on a whole new chapter of his Outward Bound career, as he takes on the role of Learning Specialist with Outward Bound's new national Learning Lab, which, thanks to the Bechtel Foundation, will delineate best practices in character education and evaluate Outward Bound educational outcomes.
For the next few weeks, Fish will continue to serve as Homeplace Staffing Director. In addition to hiring the best people in the business, Tyler has always supported Instructor excellence with relevant, on-going professional development. Tyler is an excellent ambassador for VOBS in the education community at large, sharing his insight and expertise with organizations and learning communities across the country and beyond– little wonder he has been asked to leverage this expertise in his role. Fish excels at articulating Outward Bound's, Theory of Change, and connecting educators to the power of experiential learning here at VOBS. Fish kicked off our annual All Staff Orientation this year with a presentation of his work, "Conditions for Learning." Instructors and staff found Tyler's workshop inspiring and thought-provoking:
We are not here to change lives. We are here to create the conditions so that [the students] will challenge themselves and choose to change their own lives.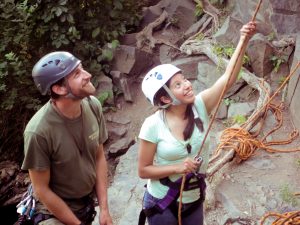 Tyler reminded us that our Instructors support students by creating an effective context for their growth; Voyageur Outward Bound School catalyzes learning, but it is the student herself who must accept the challenge to step up and grow. Tyler's "Conditions for Learning" is at the heart of our practice and informs Instructor excellence here at VOBS:
We are none of us here simply to offer education to our students. We endeavor for them to learn, to move forward in life to the next responsible stage. To paraphrase Ken Robinson's 2013 TED Talk, just because a student is being "educated" it does not mean she is learning anything. We must create the conditions for learning in our schools and programs.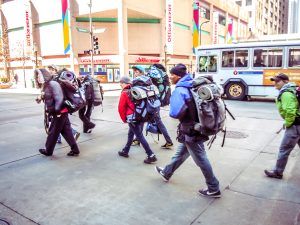 STRUCTURE + ROLE MODELING + FOLLOW-UP
=
THE CONDITIONS FOR LEARNING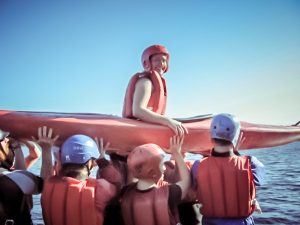 The Voyageur Outward Bound School was part of a comprehensive study of programs that successfully implement social and emotional learning. The outcomes of the study revealed both student experiences and staff practices that are effective. Outward Bound then used that research to go back and help its own staff become more deliberate with their craft, completing the circle and helping students learn even more.
Please join us in congratulating Tyler Fish on his new role with the Learning Lab, and accept our invitation to grow your own understanding of our work; Read Tyler's, Conditions for Learning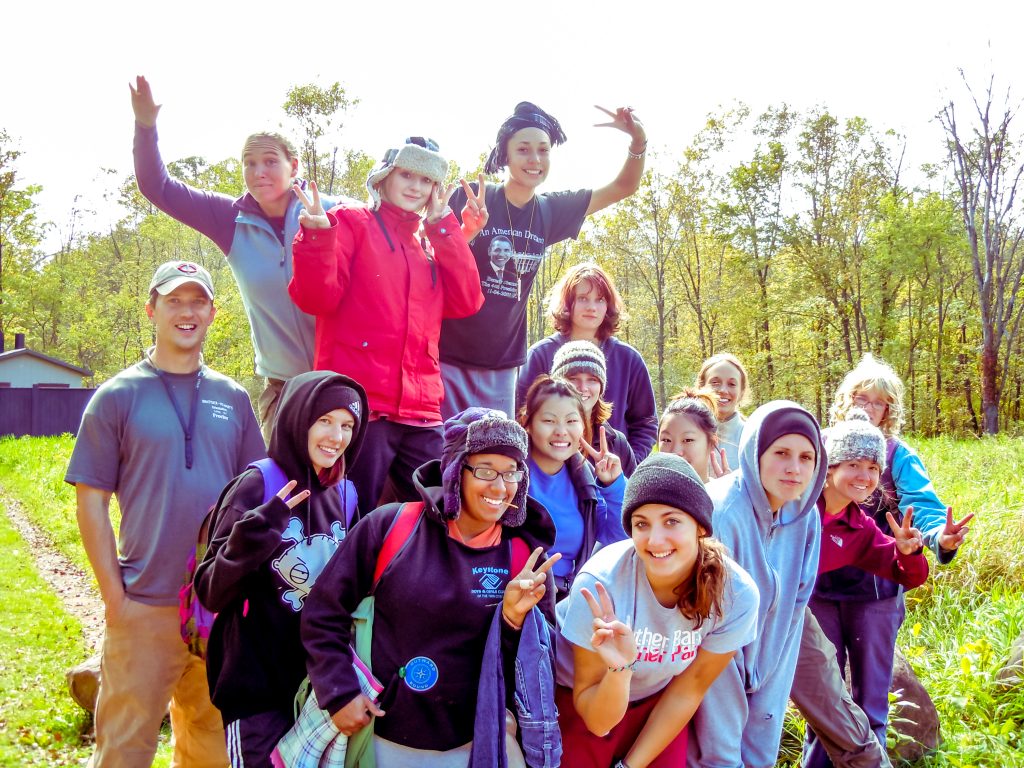 About the Author