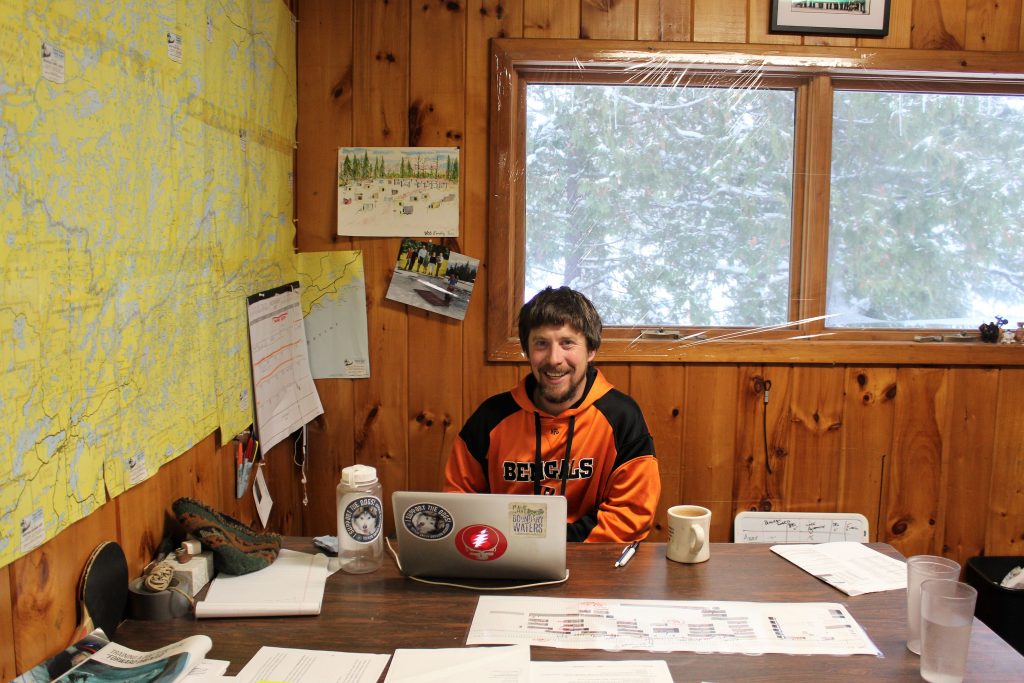 Winter programming is one of the things that makes VOBS special. We let Mother Nature, in all her frigid glory, stand shoulder to shoulder with our Instructors to deliver some pretty high-impact lessons, naturally. If you learn to survive and thrive in a Minnesota winter, you've learned some significant coping skills and built a ton of confidence. Plus, we have sled dogs! If you've been on a winter course with us, you might owe our Winter Program Director, Bud Ahrens, some love. Bud lives for winter and he lives to connect students to its impact and beauty. Bud is one of the most charismatic and down-to-earth people you'll ever meet. He's found his calling and we're extremely thankful that he found VOBS– Bud's passion, expertise and humor impact thousands of lives. Bud's story is a good one– a classic "cinderella story." Hardship, perseverance, triumph…and happily ever after. Enjoy!
"It all started at about 9 o'clock on a warm summer evening. There was a knock on my parents' door. It was the police and they were wondering where I was. That night, my parents hair began to grey at a rapid rate. The police found me. 9 cop cars surrounded my car. Lights beamed in my face, guns were pulled and I was told to, "Exit the car!" My innocence was eventually proven, but this was really the final straw for my folks: 
It's family counseling or Outward Bound!
I didn't have a clue what Outward Bound was, but I soon found out.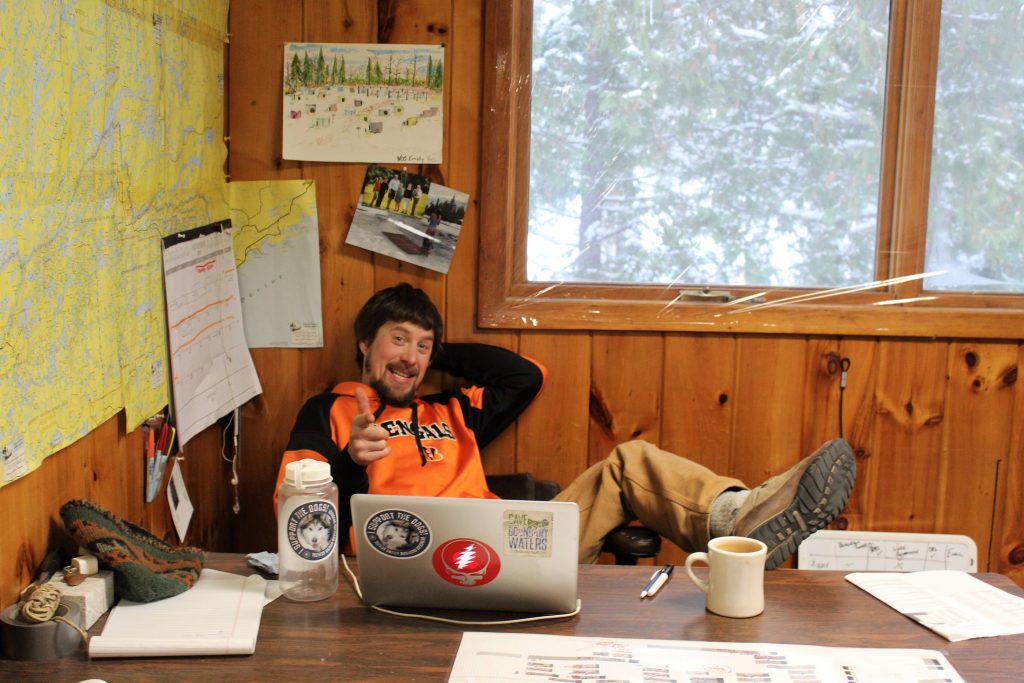 Before I knew it, I was on a 22 Day Expedition with the Baltimore Outward Bound School— sailing on the Chesapeake Bay, canoeing the Potomac River and hiking in the Appalachians with an amazing group of strangers. I was hooked! Yes, it was hard, but in such a good way. I always loved a test and I was really tested at Outward Bound– physically, mentally and emotionally. On my solo, I remember breaking down and crying for all the crap I put my parents through. I remember summiting a mountain, seeing where we started the expedition and feeling a sense of accomplishment. I remember sitting on a sailboat and telling people about myself, and not being particularly impressed with my own story.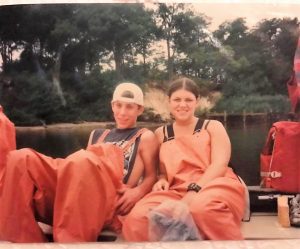 After the course, I got on a plane to head home. Tears streamed down my face as we taxied the runway.
Those tears meant many things. They meant that I had made powerful relationships, and that I was sad to leave. They meant I had an experience I was proud of and would never forget. Most of all, they meant I could never be the young boy I was before the course, and now I had to go back and be the young man I knew I could and should be.
I returned home and my mom nonchalantly asked me a question:  "Wouldn't it be fun to work as one of those instructors one day?" Wow! I never considered that. They were getting paid to be out there! Well her question definitely set me on a path. I went to Ohio University and graduated with a Bachelor's in Recreation Studies with a concentration in Adventure Recreation. Lots of fun homework assignments like watching sunsets and going on hikes– I could handle that!
After college, I started working on my resume. I guess I thought the more crap on there the better! I bounced around managing gear stores, delivering pizzas, fighting wildfires in California, maintaining golf courses, managing accounts for a valet company, managing operations for the only bridge climb in the Northern Hemisphere… but something was missing. I was missing the stability to focus on a trade– something my good German genes craved! Finally, it was settled. I would fight fires in the city, not the woods– a full time career. I had my EMT and I had my certifications after months of classes and tests. I was ready…but then the economy tanked and all those city firefighting jobs dried up.
I had set goals, followed through, worked hard to get in shape, done everything right and it just didn't matter; there were no jobs and my goal was stalled. I needed a break.
And then I thought: Outward Bound! I want…I need…to do another Outward Bound course. That's it!
So for most of 2009, I tried to go sea kayaking in Washington. I wanted to see some Killer Whales up close. First, one course was full and I got put on the waiting list. The next course didn't fill, so it didn't run. Eventually, I gave up on kayaking and landed on dog sledding in Minnesota. Sounded amazing. I signed up and was on my way.
February of 2010 was when I first laid eyes on Homeplace, Voyageur Outward Bound's Basecamp here in Ely. I felt like the Fresh Prince rolling up to his new mansion. Homeplace was my mansion. I was whisked into the world of expedition…bring this, leave that, grab this and, by the way, who are you?!!
Once we got through Duffle Shuffle, it was off into the great unknown of the Boundary Waters. Within the first 2 hours of our journey, I knew this place was special. Bald eagles flew so low over my head I could count tail feathers. I was being pulled by 6 dogs over a gorgeous frozen landscape.
What did I just walk into? Paradise?
By the end of that week, I knew Homeplace was my paradise. When I sat down to our course end banquet, I had an on-the-spot job interview and 4 months later I was a Session 1 Intern! That city firefighting job did finally work out– after 9 months of written and physical tests, I was one of two (out of the 350 applicants) who was offered a job. But I knew firefighting wasn't going to stimulate me the way Outward Bound would.
After my first summer at Homeplace, I didn't want to leave. I hung around until late September and then took off for Outward Bound Hong Kong. After a winter over there, I was back at Homeplace, leading a Spring Intercept course– instructing the kind of students I used to be. I've been here ever since!
My career with VOBS has been full of ups and downs, but I can say there is no better place to work. The community, the growth mindset. Living in paradise is definitely a perk, and then there's all the coffee you can drink…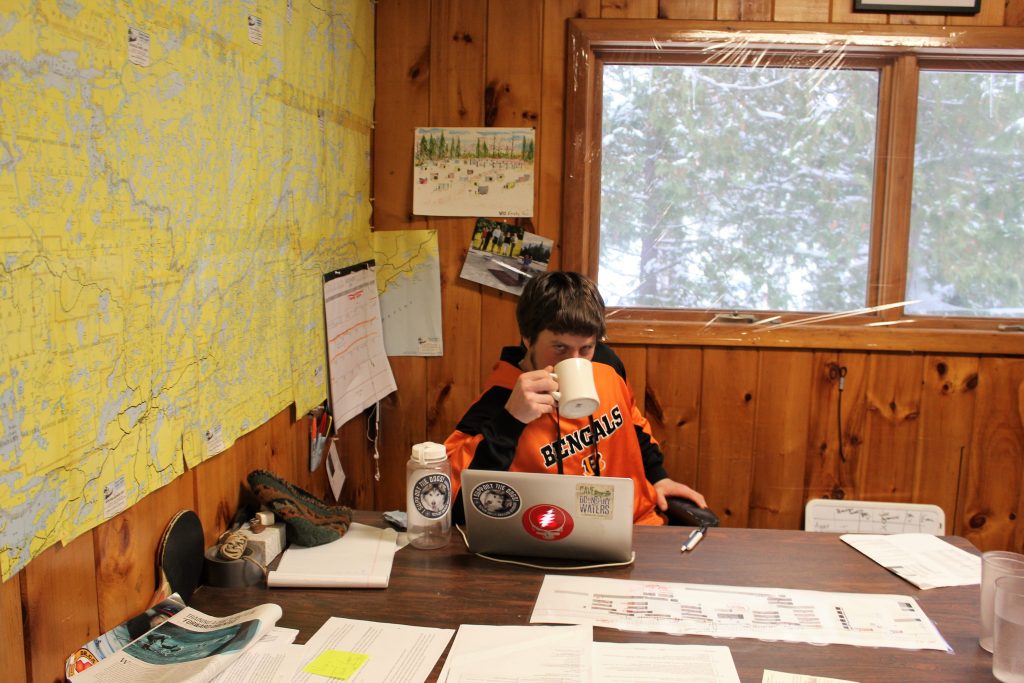 It usually isn't easy getting ahead with a company, but for me at VOBS, it was just natural. I'm the son of an Engineer/Eagle Scout and a Juvenile Court Probation Officer– perfect Outward Bound Instructor genes! (If you ask my sister, also perfect attorney genes…OB Instructor? Attorney? Pretty much the same thing!). After Interning, I became an Instructor. After that first winter with the dogs, there was no going back. I fell under their canine spell, trained the dogs and worked winters for the next four years.
Eventually, the Winter Program Director position opened up and I was ready to take that next step. Thankfully VOBS felt like I was the right person for the job. I threw myself into the new role and haven't looked back since.
Outward Bound changed my life. And other lives. After I did my first course, my sister, dad and cousin all went on course.
Some may find it silly, but, for me, it was a boy's dream come true to grow up and become an Outward Bound Instructor.
That scared, confused 17-year-old-boy surrounded by cops? He would be very proud of the man he grew into."
We are proud to call Bud one of our own, and we learn from his leadership every day at VOBS. Thanks, Bud! This November, you fill us with gratitude.
*Special thanks to "Caddyshack"– Bud's favorite film–for inspiring the title of this post.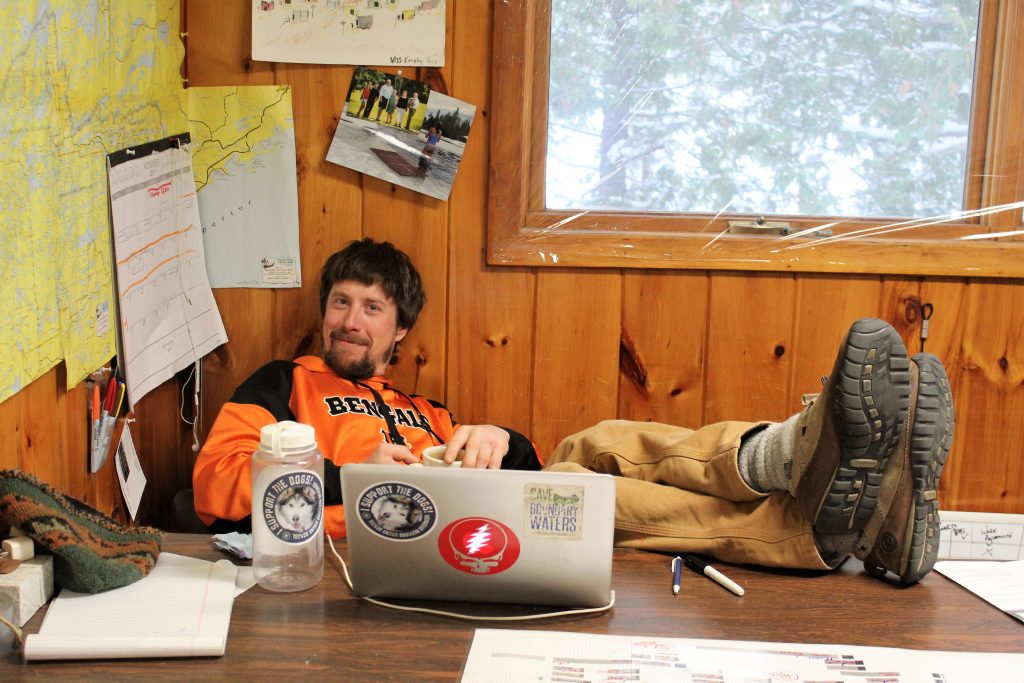 About the Author