"There is more in us than we know. If we can be made to see it, perhaps for the rest of our lives, we will be unwilling to settle for less."


Kurt Hahn, Founder of Outward Bound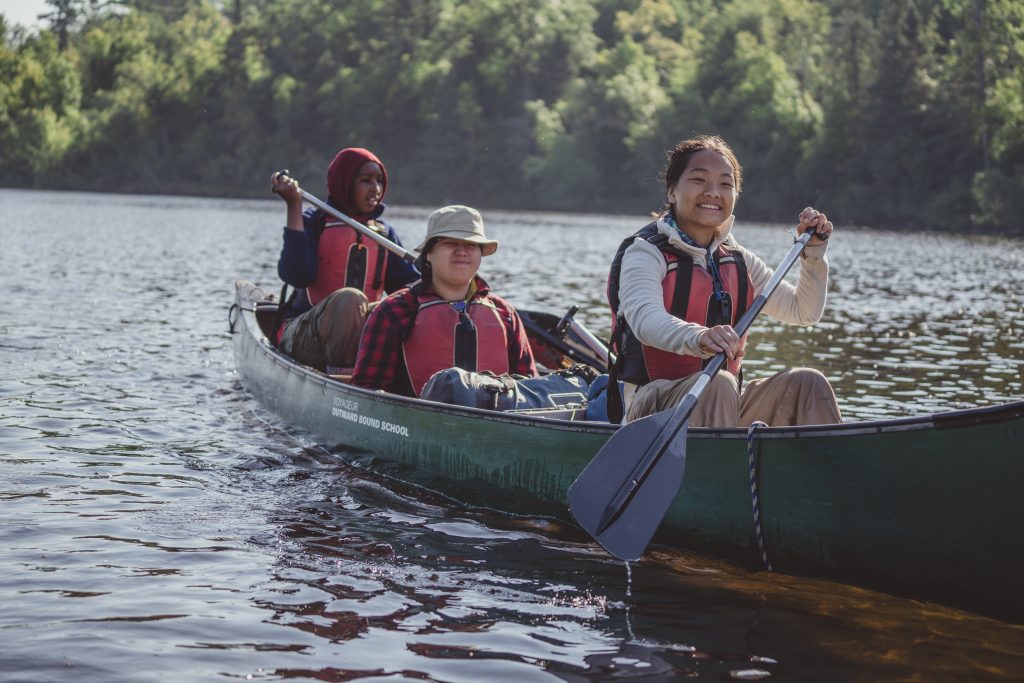 Greetings VOBS Friends,
Today we are pleased to share a few wins with you!

It's "Q2" for VOBS, or the second quarter of 2021.

We are paddling into a very busy season and plan to deliver a robust summer of in-person challenge and adventure– Hooray!

We cannot wait to return to summer expeditions, and life-changing, in-person experiences, but we'd like to pause and highlight some of the progress we've made on our 2021 Plan to date.

Readers will recall that the VOBS 2021 Strategic Plan is built to meet growing student need for compassion and resilience. Our communities and our world need compassionate and resilient leaders who are equipped to cope with challenge and solve problems together.
The 2021 Plan is designed to position VOBS to serve more students, and a greater diversity of students, year after year. In order to pursue our ambitious goals, we need to build strength in Program, Revenue and People. We are aiming for sustainable leadership, and, with your help, we're going to get there through strategic, incremental progress– quarter by quarter.
One of our strategic 2021 goals is to "conduct clear and consistent communication." To that end, today we share our Progress-to-Plan for the first quarter of 2021.
Keep in mind that here at VOBS we are "crew not passengers." Please join us in recognizing and celebrating each employee and stakeholder for their unique contributions to our early 2021 successes. It's been hard work, and a true team of very dedicated people, driven to serve, leads VOBS into a year of recovery, and strength.
VOBS 2021 Q1 Wins
We pursue quarterly goals, day by day, week by week, to answer the urgent call to action. Our communities face unprecedented challenges. We continue to contend with deep-seated divisions, a global pandemic, racial inequities and economic crises. Today, these challenges require us to work with each other, our stakeholders and our students for a better tomorrow. Together, we will continue to develop compassionate and resilient leaders.
PROGRAM WINS
'21 Goal: Deliver safe and effective programs at all sites, in all seasons, within the COVID environment (175 programs, 650 students)
Q1 Progress:
Served 53 students in-person in the Boundary Waters and Big Bend
Delivered 9 programs in-person in MN & TX
Served 103 students virtually in the Twin Cities
Delivered 69 programs virtually in MN
'21 Goal: Strengthen program leadership, staffing and excellence
Q1 Progress:
Set realistic program capacity goals for staff sustainability, effectiveness and satisfaction
Delivered COVID mitigation training course, sharing expertise with OB network educators
Hired staff for all summer programming
'21 Goal: Serve underrepresented students at all sites (350 funded students)
Q1 Progress:
Served 103 funded students via Twin Cities virtual programming
Launched VOBS Scholar Portal for scholarship student enrollment across VOBS
Contracted community partners to serve 120 students of color this summer via Twin Cities
REVENUE WINS
'21 Goal: Leverage Development as primary revenue engine ($4.2M revenue)
Q1 Progress:
Raised $200K for Annual Fund
Invited 120 donors to find their "Purpose" with Richard Leider
Personally thanked all VOBS 2020 Donors
Kicked off Development Engagement Manager hire
Launched Scholarship Appeal campaign
Revised VOBS 2025 Fundraising Plan

'21 Goal: Maximize tuition as secondary revenue engine ($2.7M revenue)
Q1 Progress:
Calendared 35 Homeplace and 15 Twin Cities summer expeditions
Launched new enrollment portal for community partner high school students
Launched collaboration with PrairieCare Mental Health for Intercept enrollment
'21 Goal: Execute fiscal responsibility for organizational sustainability ($5.03M total budget)
Q1 Progress:
Hired Finance Director
Secured $682K 2021 PPP loan
Revised 2021 Budget
PEOPLE WINS
'21 Goal: Retain staff and improve employee satisfaction
Q1 Progress:
Hired Human Resource Manager
Reinstated Administrative Staff salaries
Instituted Field Staff raises
Adjusted paid leave
Kicked off new automated employee review process
'21 Goal: Increase Equity, Inclusion and Diversity across VOBS
Q1 Progress:
Conducted EID Discovery, Survey & Focus groups
Provided technical assistance support for practical EID improvements
Scoped EID Work Team
Initiated EID Progress Report
'21 Goal: Build culture of community and support
Q1 Progress:
Published 15 Leadership Briefs, 15 HR Updates and hosted 15 Staff Huddles
Hosted 2021 Plan discussion with VOBS staff and stakeholders
Finalized Twin Cities Center move and hosted new office environment brainstorm
Welcomed Mary Zantopp (HR) and Jay Lyons (Finance) to VOBS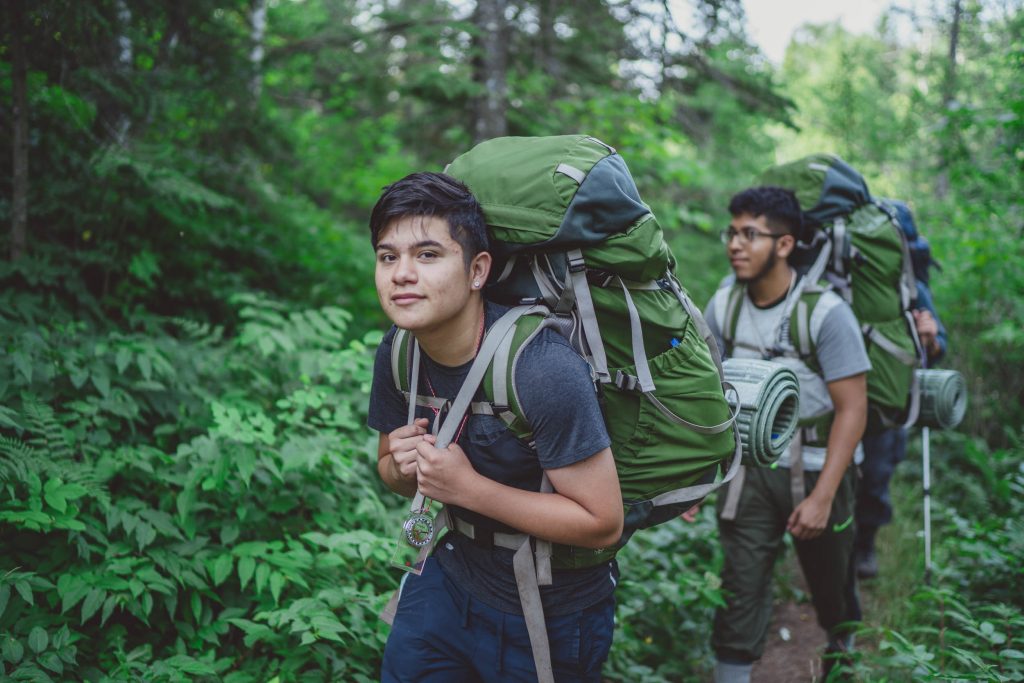 Remember, VOBS will empower people. Every student has the potential to grow. Any student should have access to discovery and transformation. Our programs motivate youth and adults to lead with compassion and resilience – to transform their own lives and the lives of others. There is more in us than we know. Our 2021 strategies work to eliminate barriers, promote awareness, increase inclusion and enroll a greater diversity of students. Today, and tomorrow, VOBS students discover strength of character, aptitude for leadership and a desire to serve. They will change their own lives, the lives of others and their communities. In the years to come, VOBS alumni will use their strengths and skills to create more compassion and resilience in their communities.
Remember, VOBS will partner to build compassionate and resilient communities. In 2021, VOBS will continue to be a humble partner in ensuring equity in our communities as we support schools and organizations directly serving students who identify as Black, Indigenous and People of Color. We will strive to eliminate economic barriers through robust tuition funding. We will continue to partner with our community to enroll students and to improve our practices. We will create and expand opportunities for relevant education that is responsive to all identities and experience.
Remember, we are pursuing 2025 goals today. Today, we have a nimble, responsive 2021 Plan to get back on track, deliver on our mission this year, and prepare to deliver to our mission in the years to come. VOBS is relentless in pursuit of our mission. We will lead in leadership education by investing in our purpose, our people and our place. By 2025, we will be stronger, better and bigger. 2021 is only the beginning.
CLICK HERE FOR VOBS 2021 PLAN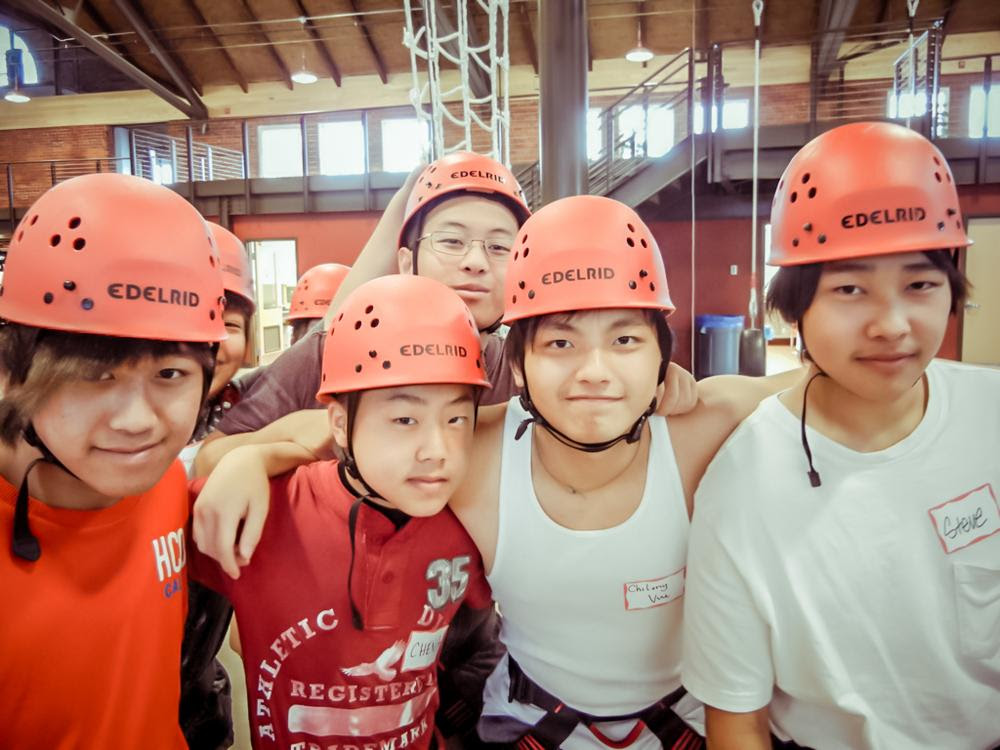 You help VOBS build a bright future, for a lasting legacy.
Outward Bound alumni are equipped and inspired to make the world a better place, and give back. Middle or high schooler, young adult or senior citizen — in the years to come, VOBS alumni of all ages will continue to return to communities with the skills and drive to make a difference. VOBS is a leadership incubator and we will continue to be a catalyst for lasting, positive change and an ethic of service beyond self.
About the Author