Greetings VOBS Friends,
It's Q3 (July-September) of 2021 at VOBS.
Time to look ahead and "report out" on our progress-to-date.

We are in the middle of our busiest season, delivering in-person challenge and adventure right on through what is shaping up to be a pretty dry, hot summer. Good thing most of our programs are on the water! Our program team is hustling and taking proactive steps to support our students and instructors in the Boundary Waters as the Forest Service works to fight the wildfires in northern Minnesota and Canada. The impact to our courses and basecamp has been minimal thus far and we are very thankful for all the work of our staff to keep our summer trucking along.

Today, we wanted to pause for a moment, reflect on the past few months and highlight progress we've made in Q2 (April-June) relative to our 2021 Plan.

Readers recall that our 2021 Strategic Plan is built to meet growing student need for compassion and resilience. Our communities and our world continue to count on compassionate and resilient leaders equipped with the skills to embrace challenge and solve problems together.

Our 2021 Plan is designed to help VOBS serve more students, and a greater diversity of students, year after year. To pursue these big goals, we need to build strength in Program, Revenue and People. We're aiming for sustainable leadership. With your help, we're getting there through strategic, incremental progress — quarter by quarter.
Here at VOBS, we are "crew not passengers." Please join us in recognizing and celebrating each student, employee and stakeholder for their unique and diverse contributions to our 2021 progress. Passionate and hard-working people lead VOBS through this year of recovery and strength; curious and bold students lead us all into the future!
VOBS 2021 Q2 WINS
Our communities face unprecedented challenges. We continue to contend with deep-seated divisions, a global pandemic, racial inequities and economic crises. Today, these challenges require us to work with each other, our stakeholders and our students for a better tomorrow. Together, we will continue to develop compassionate and resilient leaders.
PROGRAM WINS
'21 Goal: Deliver safe and effective programs at all sites, in all seasons, within the COVID-19 environment (175 programs, 650 students)
Q2 Progress:
Evolved summer COVID-19 and safety protocols
Encouraged 100% vaccination goal
Conducted All Staff Orientation at Homeplace and Twin Cities Basecamps
Prepared for in-person summer 2021!!!
'21 Goal: Strengthen program leadership, staffing and excellence
Q2 Progress:
Completed Field Staff hiring
Hired additional Admissions staff
Initiated Student Services workload discussions
Contributed to OBUSA Learning Lab Whitepaper on TRIO Upward Bound partnership
'21 Goal: Serve underrepresented students at all sites (350 funded students)
Q2 Progress:
Enrolled 120+ funded students on summer '21 expeditions
Welcomed two new community partners
Planned for 2,900+ funded student program days for '22
Planned for 10 local community partnerships for '22
Initiated '25 funded student forecasting
Published Twin Cities Center 10 Year Mission Message
REVENUE WINS
'21 Goal: Leverage Development as primary revenue engine ($4.2M revenue)
Q2 Progress
Raised over $700K for the endowment
Raised $352K of $2.2M Annual Fund goal, which keeps us on track to our budget
Initiated Scholarship Appeal
Engaged stakeholders via "Motivation" event with Tyler Fish and Amber Barnett
Hired and on-boarded Development Engagement Manager, Sara Richter
Presented at Outward Bound USA Development Town Hall
Implemented donor-centric cultivation
'21 Goal: Maximize tuition as secondary revenue engine ($2.7M revenue)
Q2 Progress:
On track to hit our revenue goal
Planned for $2.8M Open Enrollment program revenue and 8,500 student program days for '22
Planned for $750K Partnership program revenue and 1,300 student program days for '22
Continued collaboration with PrairieCare Mental Health for Intercept enrollment
Conducted Open Enrollment summer campaign
Conducted Star Tribune "Best Of" campaign
Published three Trail Mail newsletters
'21 Goal: Execute fiscal responsibility for organizational sustainability ($5.03M total budget)
Q2 Progress:
Shared '21 budget update at All Staff Orientation
Completed '20 Financial Audit
Completed '20 Annual Report metrics
Completed '20 PPP Forgiveness
Began 403b audit
Identified '25 Plan metrics
Finalized Endowment policies
PEOPLE WINS
'21 Goal: Retain staff and improve employee satisfaction
Q2 Progress:
Instituted Field Staff raises and summer incentive pay
Instituted Administrative raises
Audited VOBS compensation ranges
Adjusted Administrative compensation logic
Created Total Compensation document for Annual Review Process
Conducted Annual Reviews, supported by new Paychex platform
Developed and delivered Human Resources training for All Staff Orientation
Launched time & attendance system audit
Launched benefits system audit
Added Juneteenth as an additional paid holiday
'21 Goal: Increase Equity, Inclusion and Diversity across VOBS
Q2 Progress:
Completed EID focus groups
Hosted manager input meetings
Disseminated Justice Outside EID Findings and Recommendations Report to all staff
Hosted three Report Town Hall Discussions
Reviewed org-wide EID trainings schedule
Welcomed new Board Trustee, Roderic Southall from the Metropolitan Council
'21 Goal: Build culture of community and support
Q2 Progress:
Executed Twin Cities Center move to 1650 Carroll Ave., Saint Paul, MN 55104 (come visit!)
Reviewed Staff Survey results
Initiated Student Services workload audit
Delivered Q1 Progress Report via VOBS Update and Staff Huddle
Published 12 VOBS Internal Staff Updates
Hosted seven community wide Staff Huddles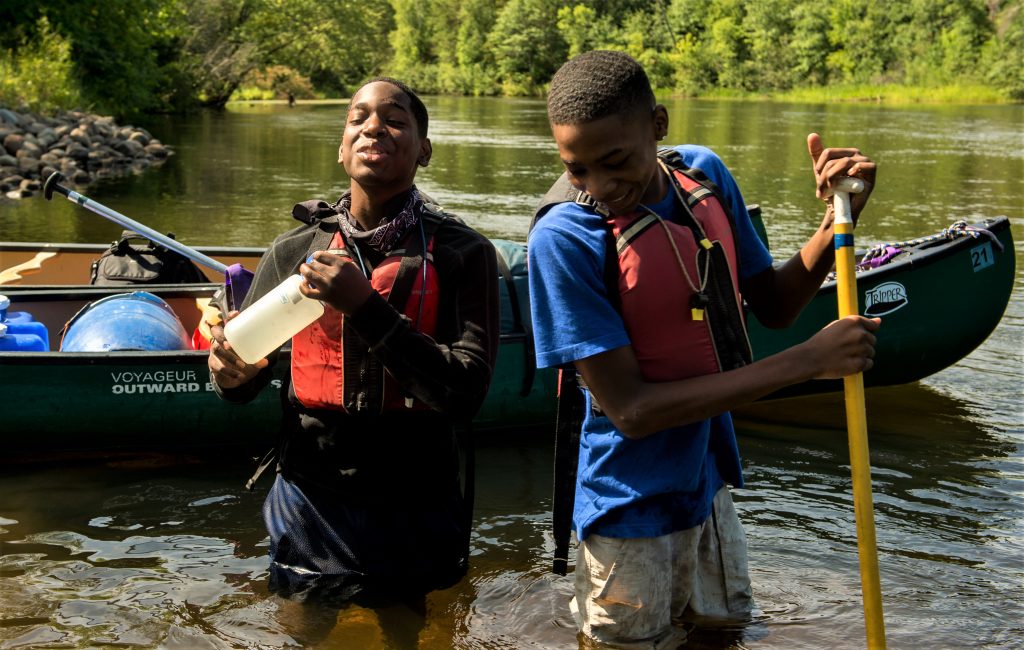 VOBS will empower people.Every student has the potential to grow. Any student should have access to discovery and transformation. Our programs motivate youth and adults to lead with compassion and resilience – to transform their own lives and the lives of others. There is more in us than we know. Our 2021 strategies work to eliminate barriers, promote awareness, increase inclusion and enroll a greater diversity of students. Today, and tomorrow, VOBS students discover strength of character, aptitude for leadership and a desire to serve. They will change their own lives, the lives of others and their communities. In the years to come, VOBS alumni will use their strengths and skills to create more compassion and resilience in their communities.
VOBS will partner to build compassionate and resilient communities. In 2021, VOBS will continue to be a humble partner in ensuring equity in our communities as we support schools and organizations directly serving students who identify as Black, Indigenous and People of Color. We will strive to eliminate economic barriers through robust tuition funding. We will continue to partner with our community to enroll students and to improve our practices. We will create and expand opportunities for relevant education that is responsive to all identities and experience.
VOBS is pursuing 2025 goals, today. We have a nimble, responsive 2021 Plan to get back on track, deliver on our mission this year, and prepare to deliver on our mission in the years to come. VOBS is relentless in pursuit of our mission. By 2025, we will be stronger, better and bigger. 2021 is only the beginning.
CLICK HERE FOR THE VOBS 2021 PLAN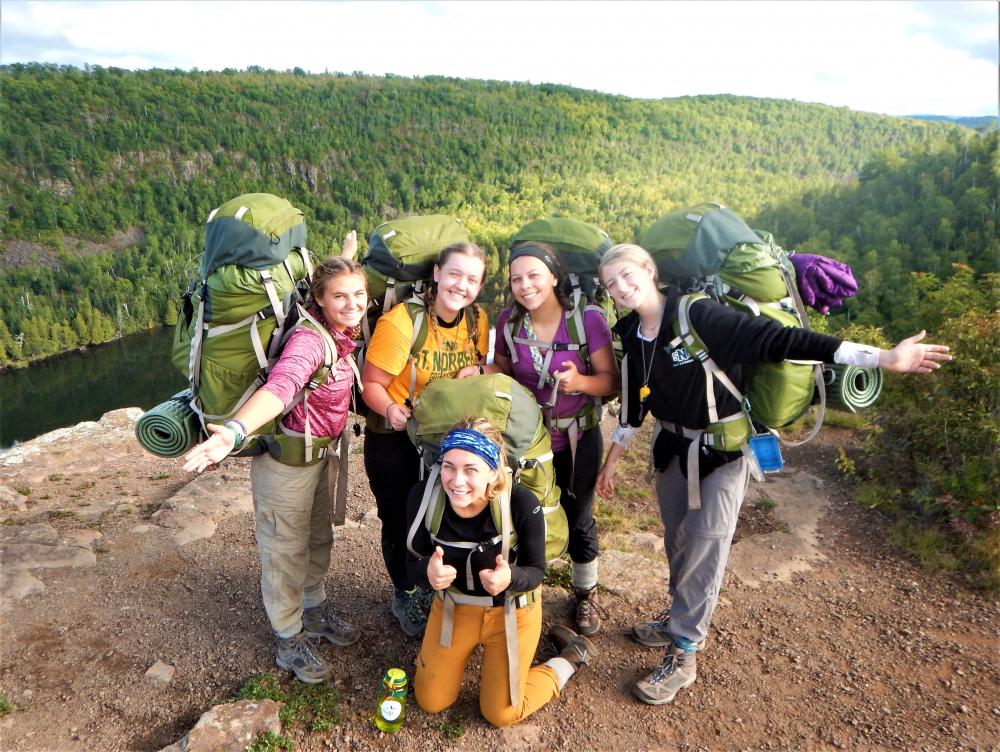 YOU help VOBS build a bright future, for a lasting legacy.
Outward Bound alumni are equipped and inspired to make the world a better place, and give back. VOBS alumni of all ages return to communities with the skills and drive to make a difference.VOBS is a leadership incubator. We will continue to be a catalyst for lasting, positive change.

About the Author