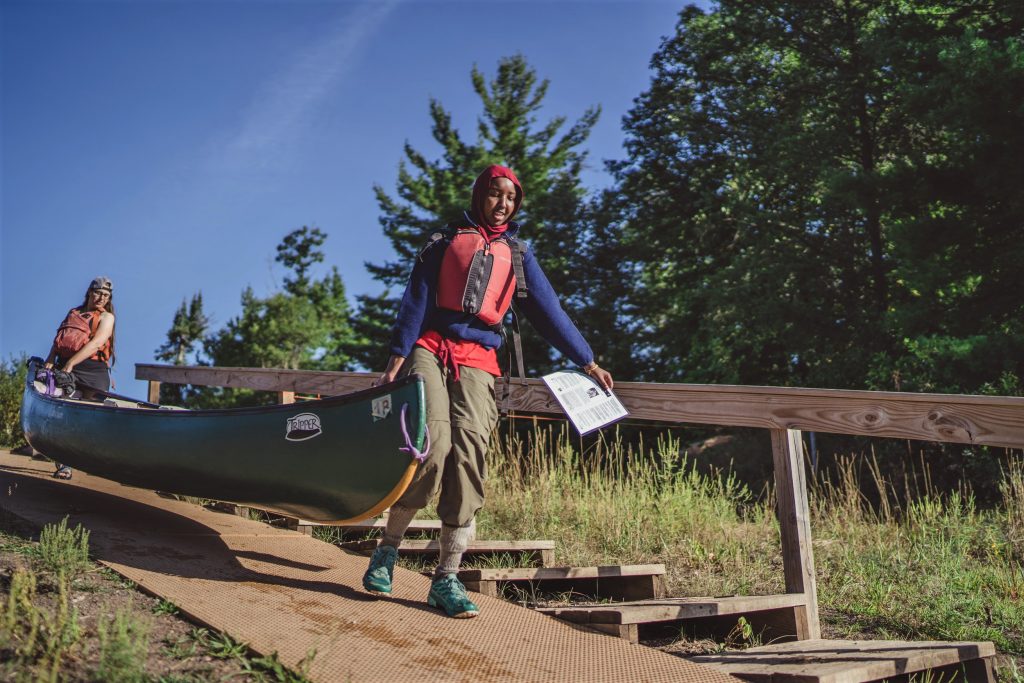 A More Equitable Education Model
One of Voyageur Outward Bound School's 2021 strategic goals is to "increase Equity, Inclusion, and Diversity across VOBS." This year's goal is a bold affirmation of our vision here at VOBS. We envision a more compassionate and resilient world. How do we get there? More compassionate and resilient people. And how do people become more compassionate and resilient? By learning from and with each other, today, tomorrow and every day. Equity is so much more than this year's strategic goal. Outward Bound's educational approach is grounded in equity.
Outward Bound's educational mission is to help change lives through challenge and discovery. When people go Outward Bound, they discover belonging, find strength and deepen their sense of purpose. We pair challenge and adventure with social-emotional skills practice and development. But we don't go it alone in life, or in Outward Bound. Outward Bound's model is one of strengths-based interdependence and respect for a diversity of experience and skills. I have strengths and skills and so do you, and it's likely our assets and experience are unique to each of us. I can learn from you, and you can learn from me. At the end of the day, we are better together because we bring that diversity of experience, skill and perspective to bear on collective problem-solving and shared goals. That's the Outward Bound way.
VOBS' strengths-based, interdependent approach to leadership development is applied in the Twin Cities, northern Minnesota, and in Big Bend, Texas. We invite both individuals and partner organizations to go Outward Bound. Whether it's a day program, or multi-day expedition, in the city or in the woods, it's all Outward Bound, and it's all about learning from one another and pursuing goals together for more compassionate leadership. Diversity in experience, skill and perspective are fundamental to the Outward Bound group learning model. Outward Bound centers the student, their experience, and their strengths. This is a more equitable approach to learning, and leadership.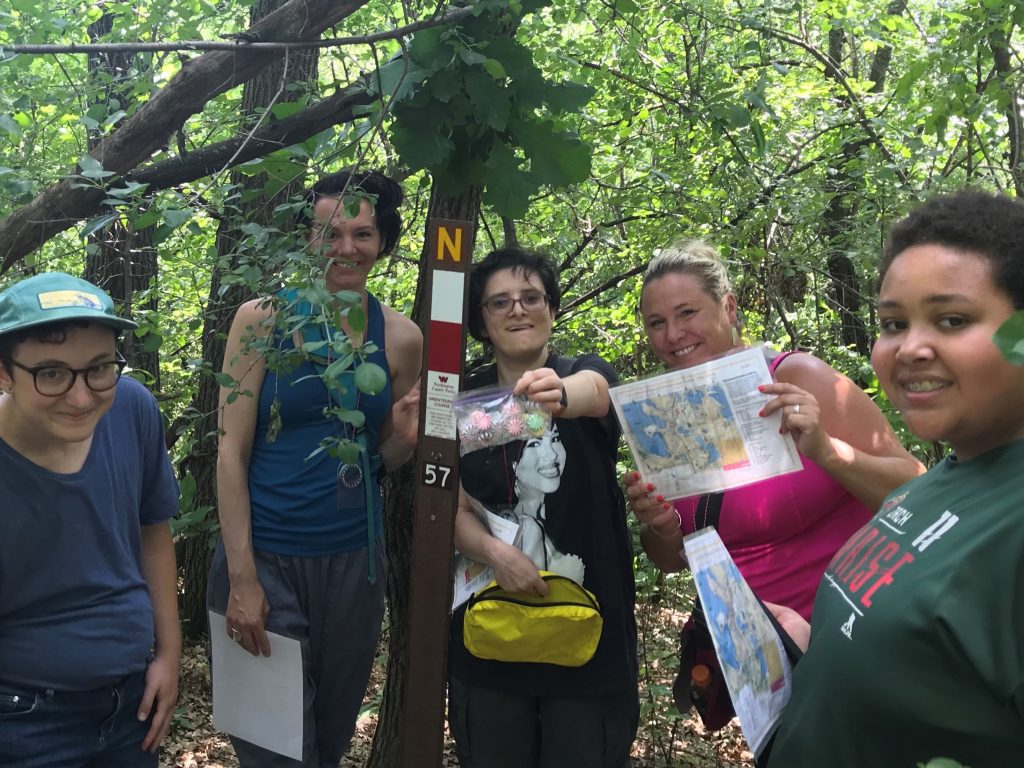 An Important Milestone
VOBS has worked with students in Minnesota since 1964. A year later, we were the first school to work with female-identifying people (today, over half of our staff are female-identifying). We've been inviting students to go Outward Bound in Minnesota, and in Texas, for a long time, and this month, we celebrate an important milestone, and evolution in our interdependent educational model. This year, Twin Cities Center, our St Paul, MN basecamp, turns ten.
Twin Cities Center (TCC) was founded back in 2011 for the same reason we invite individual students to go Outward Bound and practice interdependence: we are better together.
The Partnership Principle
TCC was founded with partnership as a principle. TCC sought to partner with Twin Cities area schools and youth-serving nonprofits to help strengthen metro people, and the metro community. We invited partner organizations to go Outward Bound for the very same reasons we invited individuals to go Outward Bound: to learn from each other and leverage diverse strengths together for compassionate leadership, and a more resilient world. Our goal was to practice interdependent leadership education with organizations and people in our community, and to reduce or eliminate cost for young people to go Outward Bound.
In TCC's inaugural year, VOBS teamed up with nine community partners: Bolder Options, buildOn, Dunwoody College of Technology, Hmong American Partnership, LearningWorks, Nawayee Center School, National Youth Leadership Council, Open World Learning Community, and River's Edge Academy.
The First Crew Returns
On May 13, 2011, 45 River's Edge Academy students returned from TCC's very first leadership expedition on the Superior Hiking Trail. In 2011, 463 young people in all would go Outward Bound with TCC. That year, VOBS confirmed TCC's founding belief: community partnership is viable for supporting students' transformational social-emotional learning growth.
As of today, TCC has worked with more than 11,000 youth and young adult leaders in the metro community. We continue to partner with dozens of local organizations each year. Hundreds of donors, as well as community and corporate foundations, fund our partnership work, supporting organizations and students, and reducing financial barriers to leadership education.
Ten years on, Twin Cities Center alumni continue to lead their communities. Our graduates are students in higher education and trade schools, they are nurses, teachers, musicians, carpenters, journeymen, volunteers, National Guard members, Outward Bound instructors and more. They have children, and raise the next generation of compassionate, resilient community leaders.
A More Equitable Future
A decade after its founding, TCC has an incredible opportunity to continue to strengthen our community. As we contend with a pandemic, racial inequity, injustice and violence, Outward Bound is committed and positioned to provide an equitable approach to problem-solving through interdependent leadership education.
As VOBS and TCC move into the next decade, we will work with more students in the metro community and we will strive to increase equity and inclusion in our programs and operations to ensure quality learning experiences for all students. Today, 82% of TCC students self-identify as Black, Indigenous or People of Color. In the next decade, more VOBS staff and Board of Trustees should reflect our partners' and students' identities, and lived experiences.
A Way Forward
The way forward is clearly collective. Present challenges require us to work together, to leverage a diversity of strengths and skills for the success and health of our communities. Today, young people may experience stress, anxiety, fear, confusion, disconnection and uncertainty. Outward Bound's interdependent — "crew, not passengers" — model for learning with and through the group, can be a powerful tool for strengths-based problem-solving, student resilience and effective leadership. We can seek belonging, strength and purpose together. We can go Outward Bound and teach each other the way forward.
Today, we would like to thank our Twin Cities Center community students, partners, donors and funders, past and present. Thank you for your trust, your hard work, your support and your conviction that we are all better together.
I offer a "collective" update, to a famous and inspirational quote by Outward Bound founder, Kurt Hahn:
There is more in [us] than we know. If [we] can be made to see it, then perhaps for the rest of [our lives], [we] will be unwilling to settle for less."

– Kurt Hahn, Founder, Outward Bound
About the Author