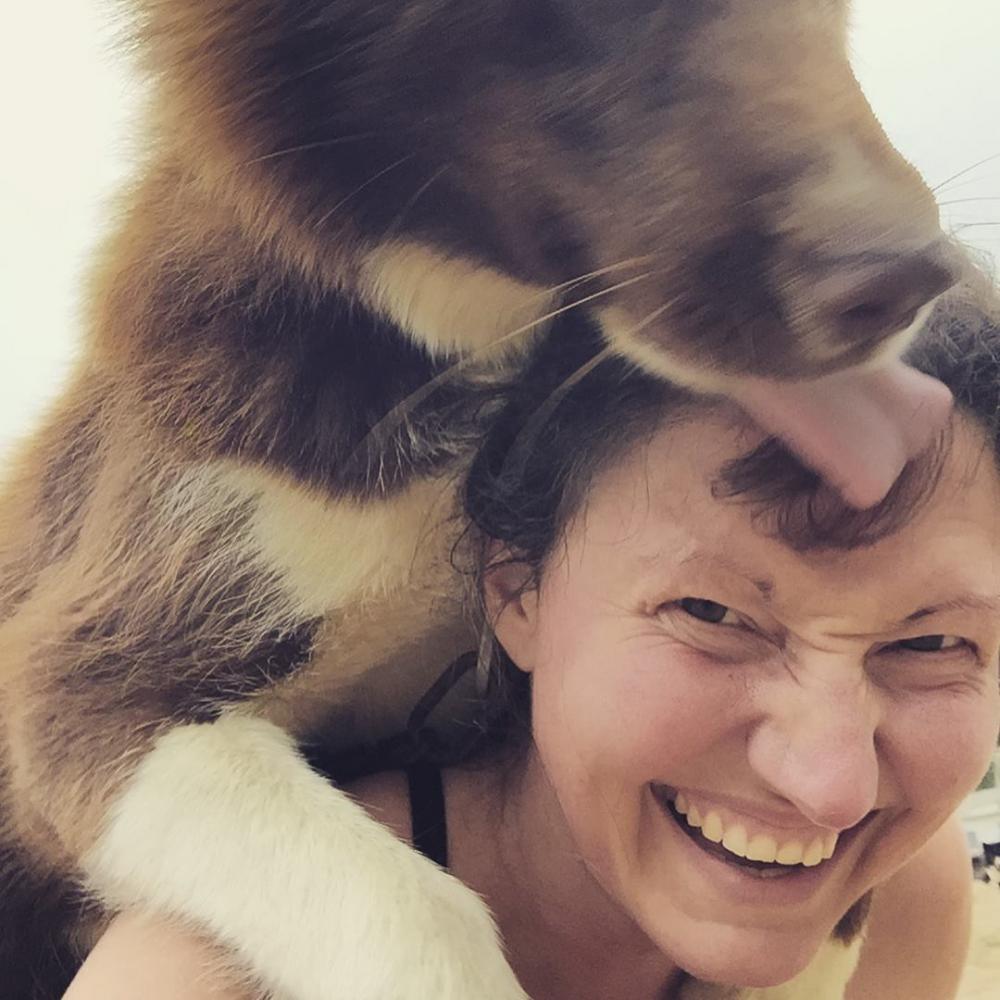 Greetings VOBS Friends,
This week I'm sharing a story of compassionate leadership.
The VOBS team generally embodies this particular brand of leadership, but our Student Services team operationalizes compassion one person at a time, right from the start. In many ways, your Outward Bound expedition begins when you start the enrollment process for your VOBS course. You connect with a Course Advisor who works hard to get to know you. This is the beginning of your journey with VOBS, and the beginning of your relationship with your new crew.
As your Advisor gathers information from you, and answers questions for you, together, you lay the foundation for a successful and relevant experience. Your Course Advisor is the first member of a big circle of support that includes your two Field Instructors, a Course Director, a Logistics Manager, a Program Director and the Director of Safety. These folks are all directly responsible for supporting your challenge, adventure and discovery. We want you to have a life-changing experience, and this experience begins with our Student Services team. 
So who are these caring and dedicated people? And why are they so passionate about supporting your experience? Well, it's personal, so you should hear directly from the people who do this work.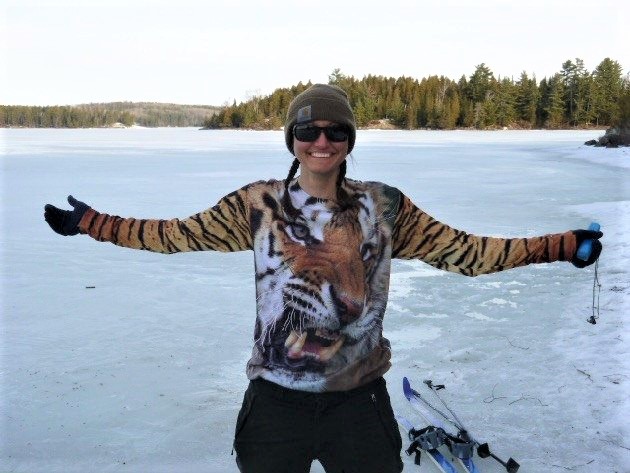 This week we introduce you to Sammie Kapaun. Sammie, like other members of the VOBS team, is a renaissance person.
Sammie has worn many hats here at VOBS, including Field Instructor, IT Manager, Dog Trainer and Course Advisor. Sammie is working in Student Services this summer, and for some of this time, while her colleagues were out on furlough, she was a "one woman show." Sammie worked single-handedly with students and families as enrollment steadily increased. We (and Sammie) are delighted to report that enrollment increased so much, we had to call most of the Admissions Team back to work. Together, the Team is now serving all students who will go on course this fall when we resume programming.
Sammie took a break earlier this week to tell us about why she works at VOBS; enjoy this conversation with her.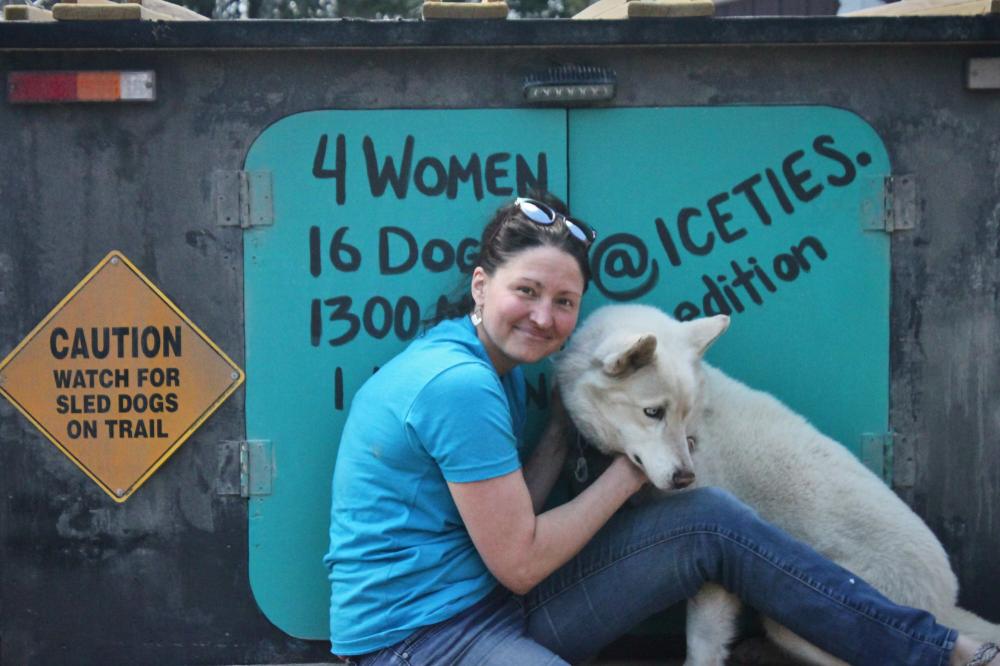 ---
Giving People Room to Be Human
Sammie is reflective, and she expresses herself with elegance and economy. She listens hard, and when she is ready to speak, her thoughts are readily understood. Sammie has a background in mechanical engineering, and this makes sense; her communication is well-designed. This ability must come in handy when working with students.
Sammie's personal and professional life dovetail. Sammie does not brag about her accomplishments or her bold initiatives, so you might not know that she is an explorer in her free time. We advise you to visit The Northern Ice Ties Expedition website to learn about what Sammie and her "kick-a**" female colleagues do for fun (hint: it involves 1,307.58 miles, four women and 17 dogs).
Sammie cares deeply about inclusion, and she advances it in her work every day. She listens, she works hard to understand the perspective of others, and she gives people "room to be human." Sammie leads with compassion, and VOBS is lucky to count her among our crew.
Here's Sammie, in her own words:
Why do you work for VOBS?
I was in a hard spot in life, grieving someone I loved and found VOBS in the process of trying to make my way to the Boundary Waters, the place he called his sanctuary. The healing power of nature is vast, and it is what I needed and I knew it. What I didn't know is that I also needed VOBS. I needed the self-reflection and relationships that are built here.
Ultimately, I stayed because I want to help others find what they need out in the middle of the woods on a starry night. I want people to experience the power of a team working towards a common goal, to feel the accomplishment of doing something they never knew they could do. Outward Bound is life-changing and I enjoy being part of helping others experience it.
What is your favorite VOBS value?
This one is hard. If I have to choose one, I would say compassion.  To me, compassion is giving people room to be human– room to feel what they are feeling and feel heard, room to make mistakes or fail, and try again. We live in a really demanding world, and I think we often forget to exercise the muscle of compassion, especially with ourselves. 
Why do you like working with prospective students and parents?
I get excited about the journey our students are embarking on and I want to work with them to set themselves up for success. I also like to set our Instructors up for success. In Student Services, we are the front line for working with parents and students. We are the first point of contact and we start building rapport right away. It's important that we make sure both students and instructors have the information they need. 
What is the most rewarding part of your job?
The most rewarding part of the job for me is the part I don't even get to see. When I hear our Instructors talking about the success students have on course, I'm just so glad to be part of helping people get here and have a transformational experience.
Why should people go Outward Bound?
There are so many good reasons to go Outward Bound. If I had to land on one, I think it would be to learn something about yourself that you never knew before. The truths you can find in the woods through hard work, community, and disconnecting from everyday demands are disoveries you may never make without going Outward Bound.
What is the best thing about the Boundary Waters?
Winter. There is something magical about winter in the Boundary Waters. The silence of winter– it speaks to my soul. You can also travel for a week and never see anyone else; it's just your crew of humans and dogs. It's a very hard life on trail. You work really hard, but I don't think I have ever been more satisfied than I am out there, living with a group of people and a bunch of dogs, and just working together to get to the next place… then to lie on a frozen lake at night and look up at the stars? It's pretty amazing!
What is your favorite quote?
"Hello, babies. Welcome to Earth. It's hot in the summer and cold in the winter. It's round and wet and crowded. At the outside, babies, you've got about a hundred years here. There's only one rule that I know of, babies — God damn it, you've got to be kind."
Kurt Vonnegut, "God Bless You, Mr. Rosewater"
What is your next adventure?
Right now, myself and two other women from VOBS are planning an expedition that will take us from Ely, Minn. to Hudson Bay by dog sled and ski. It's a 1,300 mile plus journey that we will do over the course of about three and a half months. It's really exciting, and also really intimidating. I personally have only ever been out in the winter for 22 days and that was in the known territory of the Boundary Waters, so this is expedition is taking it to the next level.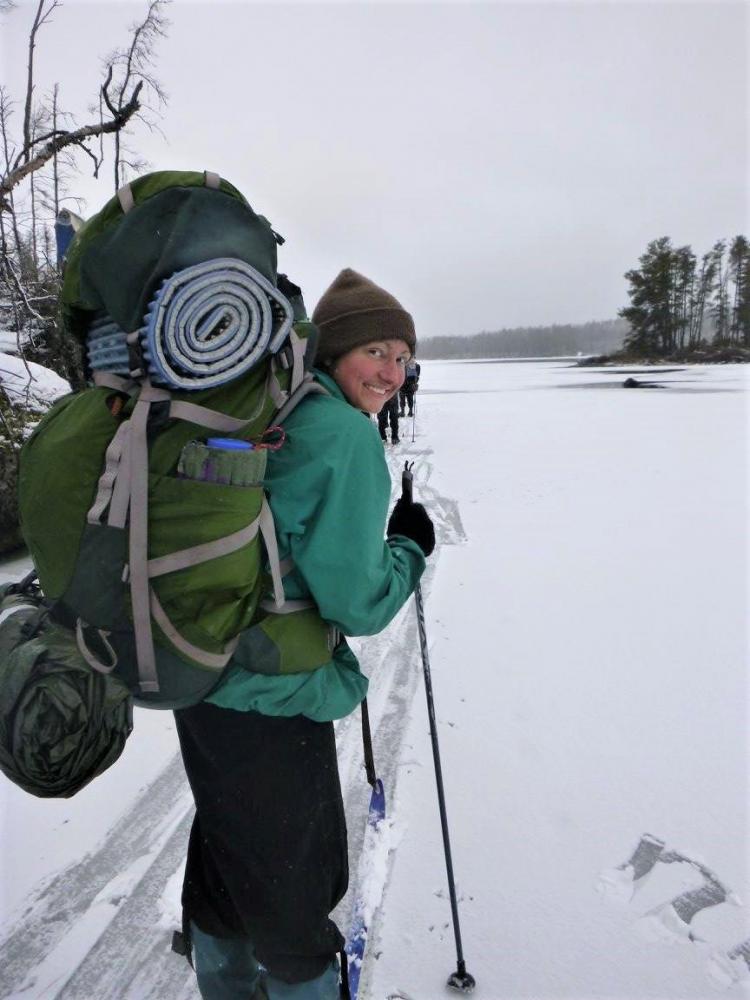 ---
Thank you, Sammie, for taking compassionate leadership to the next level. Our students are in good hands with Sammie and her colleagues in Student Services.
On behalf of Sammie and our team, I'd also like to extend a hearty thanks to our supporters. Thanks to you, VOBS will stay the course, serve students, and continue to grant life-changing scholarships for challenge and discovery.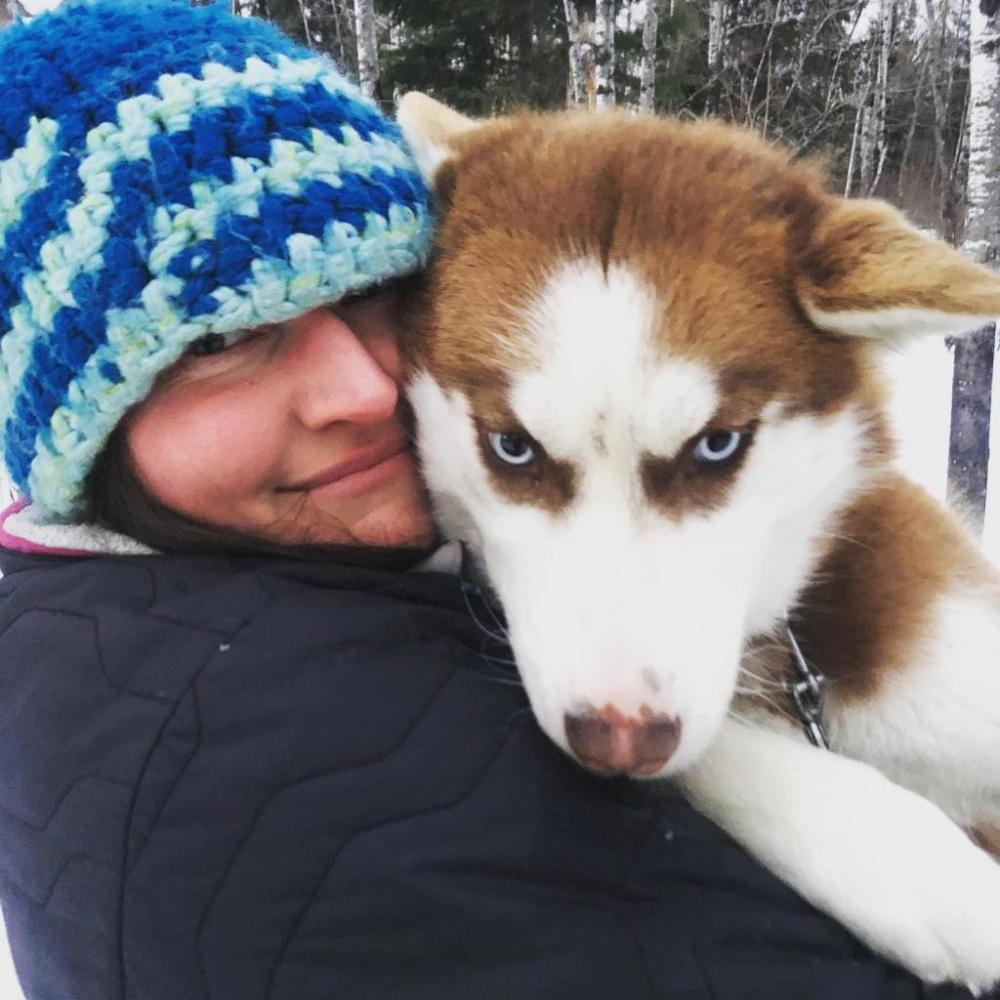 About the Author