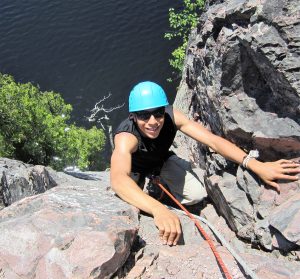 Which Outward Bound skills are marketable?

Answer: All of them!
As Hiring Manager here at Voyageur Outward Bound School, I read hundreds of resumes each year. The ones that stand out highlight accomplishments that reflect a well-rounded candidate. Any alum of an Outward Bound course has a fabulous opportunity to leverage their course on their resume. Through your Outward Bound Expedition, you gain numerous marketable skills and valuable stories of growth, reflection and action. Here's a rundown of some key skills that transfer to college and career:
Communication. Outward Bound strives to build a myriad of interpersonal and communication skills. On an expedition, you have daily opportunities to seize initiative, develop leadership skills, hone your voice and collaborate with a team to achieve something remarkable. These are the key interpersonal skills that schools and employers are seeking.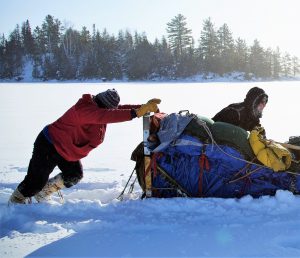 Resiliency. Outward Bound is about doing hard things and rising to diverse challenges. On course, you faced physical, mental and emotional challenges and your time in the trenches strengthened a key life and work skill: resiliency. As an Outward Bound alum, you are likely more flexible, self-reliant and confident– and you have a great story to tell during your interview about how you can apply grit, determination or a strong work ethic. "Can you tell us about a challenging situation and how you handled it?" No problem! Just reach back into your Outward Bound experience. Remember resolving that big group conflict, or how you got through that tough portage at the end of the longest paddling day?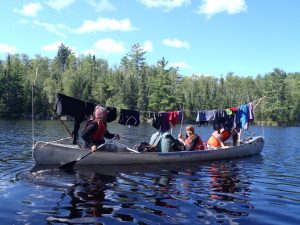 Compassion. You no doubt have a stronger sense of empathy post course. Empathy is a key social and emotional skill that comes in handy at work. On course, you learned to work through differences and value other points of view. Perspective-taking and heightened social-emotional awareness will make you a valuable team player; flexibility and inclusion are vital in today's ever-changing workplace. You learned to lead with curiosity and compassion at Outward Bound, showcase this leadership on your resume and in your personal narrative.
Values & Goals.  89% of hiring failures are the result of a poor cultural fit. If you are authentic, meaning you own your values and understand your personal goals, you are more likely to navigate to a job or school that is a better fit for you. This is a win-win. Positive outcomes tend to cascade from following a path that is aligned to your personal goals and values. At Outward Bound, you spent quality time reflecting on your goals. You journaled, went on "Solo," traveled in silence and participated in daily goal setting discussions with your crew and Instructors. This time no doubt shaped and clarified your values and goals, positioning you to take the next life step with confidence.
Question:  Where do I put Outward Bound on my resume?

Answer: Everywhere!
Okay, depending on what else is on your resume, you can list your Outward Bound experience under "Experience Highlights," "Leadership Experience," or, of course, "Education."  
KEY TIP: Make sure Outward Bound is in a category where multiple highlights are possible. Here are some sample entries:
EXPERIENCE HIGHLIGHTS
Outward Bound Alumni, 30-day Classic Course
Developed resiliency through a physically and mentally demanding wilderness expedition

Honed decision-making, collaboration and conflict resolution skills

Practiced teamwork, leadership and feedback skills daily
EDUCATION
Outward Bound Alumni, 50-day Semester Course
Developed collaboration skills during a challenging team-focused wilderness expedition

Honed communication, compassion and conflict resolution skills

Practiced decision-making and debriefing skills daily

Chosen by peers as the group leader for our final independent expedition

Contributed two days of service building houses with Habitat for Humanity

Acquired 16-hour Wilderness First Aid certification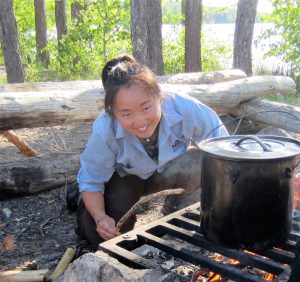 KEY TIP: You probably want to keep the bullet points to three (unless you are highlighting a semester course). It sounds like a no-brainer, but include the skills you want a particular future employer to see. This means you will likely customize your resume for different employers.
If you have a "Skills" section, in addition to listing computer applications, languages or trades you are fluent in, consider adding interpersonal skills you honed on course:  leadership, decision-making, conflict resolution or goal-setting.
No two Outward Bound courses are identical.  You have new skills and vital personal experience to speak from, so personalize your narrative. Use your own words to highlight and describe the skills you acquired. Be prepared to explain how you are ready to apply those skills in challenging, new contexts.  
Outward Bound can ignite. That is all. It is up to you to keep the flame alive.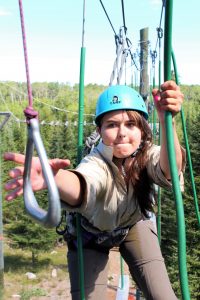 About the Author