The Academy
The University of Southern Mississippi has created an innovative model for student athlete leadership development. This year, they launched the Leadership Academy, and Voyageur Outward Bound School is lucky enough to be part of this brand new educational initiative.
The Academy was launched by Athletic Director, Jon Gilbert, and his Leadership team: Dr. Melissa Thompson, Director of Student-Athlete Development, Lauren Lanford, Director of Life Skills and Career Development and Caroline Bevillard, Associate Athletic Director. As you can tell by the titles these folks hold, Southern Miss cares deeply about student development and citizenship. Director Gilbert, describes the Leadership Academy vision:
Our Program Leaders were charged with the mission to develop a year-long leadership program that would provide a transformative experience, drawing Student-Athletes to develop excellence in their self-awareness, interpersonal relationships, and citizenship. Through ongoing training, service and outreach initiatives, the Academy was formed to provide programming aimed at developing Student-Athletes to become leaders and citizens of the world.
The Academy requested nominations from all 12 head coaches representing 16 sports programs. After invitation and application, 19 student athletes were selected to join the first Leadership Academy. Inquiry covers topics ranging from the development of a growth mindset to aspects of servant leadership and ethical citizenship. Academy design includes monthly curriculum delivery, retreats and a spring capstone experience– which is where Voyageur Outward Bound comes in.

The Expedition
Southern Miss places a high value on experiential learning and the Academy team was intentional about incorporating a capstone leadership experience to leverage a year of student learning in the program. Dr. Melissa Thompson collaborated with VOBS to design a wilderness Leadership Academy Expedition that would incorporate physical challenge, teamwork, servant leadership and intense interpersonal skill work. The goal was to give student athletes a chance to implement personal and peer leadership strengths in real time, with nature as a powerful context, teacher and wildcard. Students would have the opportunity to practice responsive leadership in pursuit of shared goals. Hopefully, they would learn what a motivated team of people can accomplish if they honor and serve one another.
The first University of Southern Mississippi Leadership Expedition proved that people can indeed do a great deal when they honor and serve one another. They can climb scary cliffs, scale high peaks and put on the miles. They can also navigate difficult conversations with compassion and discover new strengths in themselves and others.

The Experience
From planning, to execution, to impact, administrators and students alike agree that this Expedition and the Leadership Academy change lives and grow leaders. Director Gilbert and the rest of the Academy team experienced the impact firsthand. Gilbert, Thompson, Lanford and Bevillard all flew out to Minnesota with the student athletes and enrolled in the Leadership Expedition as full-fledged student participants. Here are a few excerpts from Associate Director Bevillard's trail journal, republished here thanks to Southern Miss and To the Top:
Each person was outfitted with a backpack weighing between 40-50 pounds. We carried everything to sustain us on our backs – food, water, filtration systems, tents, sleeping bags, pots, and other supplies. Our movement was steady, deliberate and arduous. No cell phones or electronic devices in-tow, no showers, no bathrooms, no deodorant, no convenience stores, no running water, and no Keurig coffeemakers. We took a single change of clothes.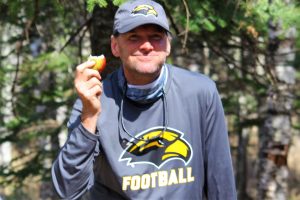 Just like their students, these campus leaders read maps, made camp, slept in tents, cooked over fires, didn't shower, set goals, received feedback, resolved conflict and celebrated victories.
For our first endeavor, we rock climbed and rappelled off a 70-foot cliff at Shovel Point on the edge of Lake Superior, a feat for us all, and especially those who fear heights. We proceeded to follow the Superior Hiking Trail over the following 5 days to East Caribou River, approximately 35 miles north of our starting point. The trails were tight and the terrain rugged…each day we designated a Team Leader, and agreed that our roles and responsibilities would rotate – preparing meals, water collection and filtration, navigation and briefings, camp setup, and group morale. Striving, laughing, learning…There were no emails, no classes or studying, no practices or competitions, no Twitter, no Instagram, no Facebook, no Snapchat. We were immersed in, and with, our experiences and each other.
These folks are dedicated to student leadership development.
…sometimes you have to pass through an experience to fully appreciate its true and enduring impact.
After "hours of conversation and shared experiences on the trail," Associate Director Bevillard and students distilled those experiences and identified a few powerful "lessons learned":
Positive Attitude Impacts Others
We Can Do a Lot with a Little
Challenges Reveal Our Character
We Can Cope with Discomfort

The Company We Keep Matters
We will carry the lessons and stories with us for the rest of our lives – back to our teams, families, communities and careers. Our Student-Athletes are equipped to have a powerful impact on a larger community as a result of their participation in the inaugural Leadership Academy and the Outward Bound experience.
At VOBS, our vision is more resilient people for a more compassionate world. Southern Miss believes that we are better together and our organizations find alignment, and reward, in partnership for students. We feel extremely fortunate to work with the Academy and are delighted to share reflections on leadership and the Expedition with our friends and fans. Director, Jon Gilbert, the Academy team and student athletes have all contributed to a series of posts on the University blog, To the Top (we love the spirit of this title!). We've republished a few student reflections below, but we encourage you to visit To the Top for even more impact.
The Impact

"In the weeks following our trip to Minnesota, I have found it hard to articulate to family and friends what made my experience in the Leadership Academy and Minnesota invaluable…we hiked, camped, and rock climbed for one week, but the experience equates to much more than that. Somewhere between the grueling miles with a 50lb backpack and learning to survive for a week in the woods, I grew as a leader and person. It was during our longest hike and after one of our toughest climbs that we had the vantage point of seeing most of the miles we had completed that day.
I was able to appreciate the two peaks we climbed, the river rapids we had crossed, and the vast beaver-made lake we had traversed, all with Lake Superior in the backdrop. It was from this perspective that I came to the realization that I am strong, and able to accomplish anything. Throughout the rest of the trip I felt empowered, and was able to apply my leadership style to enhance our group's dynamic. When accepting the invitation to be a member of the Leadership Academy, I never expected to grow as much as I have. I also never expected for Outward Bound to have the life-changing impact it had. I can honestly say I am a different, better, person now than before I began the Leadership Academy almost one year ago."
Kierstin Bradley – Soccer, Senior, Forensic Science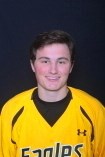 "I am grateful to have been part of this once in a lifetime opportunity. It was one of the hardest, yet one of the best things I have ever experienced. Unless you went through it, it is hard to explain…I enjoyed applying the concepts learned throughout the year in the Leadership Academy while we were in the wilderness with nine others."
Drew Boyd – Baseball, Freshman, Biological Science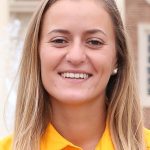 "The most important lesson I learned from the experience is that there is always something left in the tank. It really opened my eyes that the only thing stopping us, is our mind. Also, I realized that you cannot get through by yourself for you need to rely on your peers to help along the way.
Valentina Haupt – Women's Golf, Junior, Sport Management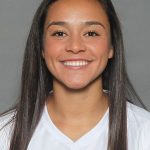 "I had never been camping before which made the Outward Bound trip one of the craziest weeks I have experienced. It was eye-opening and enriching. I built relationships with people I would not normally, and I learned that we are all capable of much more than we think. One of the main lessons I learned while in the woods in Minnesota was that my positive attitude impacts others in life, and additionally on the soccer field. Our attitudes can influence a group to accomplish more things than we ever thought possible…I never thought I could hike 35 miles in the mountains with a 50-pound backpack, but I did it."
JoAnnie Ramos – Soccer, Freshman, Nursing

"Outward Bound took me out of my comfort zone. During our journey the phrase "getting comfortable with being uncomfortable" was the epitome of the trip. It was challenging and rewarding at the same time. One major lesson learned was to appreciate the little things and never take them for granted. When your daily comforts are completely stripped away, you realize how lucky you truly are…I realized how powerful our minds can be. We are capable of much more than we give ourselves credit. It is all about our personal mindset. I am extremely grateful for this opportunity! These memories will last a lifetime."
Chase Nelson – Softball, Junior, Communications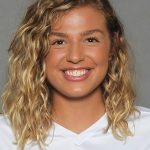 "I never thought I would have ended up in the middle of the woods hiking for one week…I was used to having immediate access to daily comforts. Not having that access was extremely out of my comfort zone…Through the long hot and cold days, the 10.5 mile daily hikes, the dry food and the latrine, I learned more about myself than I thought I could."
Caitlin Pierce – Soccer, Freshman, Exercise Science

"…there is no one way to be a leader, but there are so many ways to be a great one. After you develop these skills, it is important to share them with others in order to establish a culture with this leader-based mindset. You need to know not only how to communicate, but how to motivate and inspire others to share your same vision… The main lesson I learned from this experience was the only limitations in my life are the ones I set for myself."
Samantha Reynolds – Softball, Senior, Kinesiology

"Having the opportunity to participate in the Leadership Academy and the Outward Bound experience is something I will remember for the rest of my life. Throughout my participation in the Academy, I developed a deeper understanding of myself as a leader. In reflecting on the Outward Bound experience, I am thankful for the many things I learned. I have never been so challenged (mentally, physically, and emotionally). Being in a group of numerous strong leaders who were all different opened my eyes to the various ways I can lead."
Samantha Papp – Softball, Junior, Special Education
To learn more about the Leadership Academy at Southern Miss, reach out to Dr. Melissa Thompson: m.thompson@usm.edu
To learn more about partnership with Voyageur Outward Bound School, please contact marlais.brand@vobs.org
About the Author