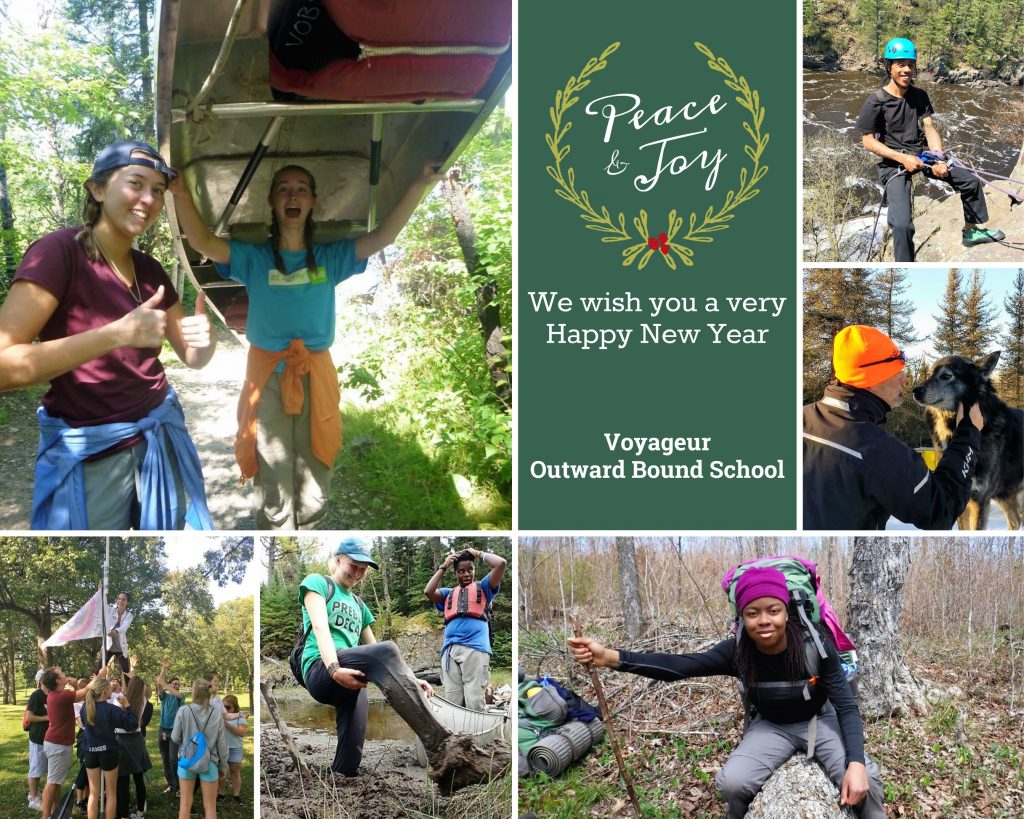 Happy Holidays to our Friends, Partners and Students!

The year is coming to a close and we are reflecting on all that has come to pass, and looking ahead to what will be.
2017 was a great year, but we hope that 2018 will be better. In 2018 we will strive to help more people discover their potential. Recently, a researcher was visiting our office, and she asked us why we do what we do.
The answer is simple: because it is important.
Taking action for positive change in your life can make all the difference. Courage to make a great decision, or take a good risk, can set you up for success. One decision can set you on the road to a great goal. Inaction, fear of failure or a crappy decision can erode your confidence, or derail your dream. The work of building skills for living, of practicing communication, goal setting and decision making can make all the difference:  finding housing, staying in housing, getting a job, keeping a job, going to school, staying in school, getting into college, succeeding in college, discovering your own strengths and using those strengths from here on out.
This year, for me personally, has been pretty tough. One of my children has a serious illness and I've had to find strength and resources in new ways I never imagined. On the hardest days, I am reminded of my own Outward Bound experience. Over a year ago, I went on an 8 day Boundary Waters Canoe Expedition. Next to childbirth and kidney stones, it was the hardest physical thing I've ever done. Next to raising children, it was the hardest emotional thing I've ever done. But particular moments from those 8 days with strangers (who became real friends) come back to me these days.
I remember the two mile portage that nearly killed us, and getting up in the pouring rain the next morning and putting on soaking wet, cold socks. But we shared hot coffee. There was the dawn fight about our itinerary. But we made a decision and eventually laughed about the fight. Watching a crewmate heft a canoe over her head without assistance, I thought, "That'll never be me," and then it was me. Looking up at the high ropes course, I said (out loud), "No way in He–" and then I got my butt up there. I listened to a friend voice her darkest fear by the campfire and then listened as each person in turn did the same and then it was my turn to summon the courage to be vulnerable, and I cried– mostly in terror–but also in relief.
I remember the amazing silliness and joy in the matter-of-fact pain of the day. The dumb dances, stupid songs and bad jokes in canoes, on the trail, in tents, over the cooking pot and even on the slammer. Joy was everywhere, sewed straight into the tough stuff. And now, in waiting rooms and offices and hospitals, during gross procedures and chats with nurses and while we are stuck in traffic, I see that a thin, bright strand of joy threads through it all. Listening to the Dear Evan Hansen soundtrack on every car ride (at first this was misery). The nurse who delivered just one more warm blanket. My daughter playing ukulele in bed. The warm chocolate chip cookies in the cafeteria. The texts from my team. The tacos delivered to our doorstep. Joy is always there, waiting to give strength. And it does. I think about the hugs after the high ropes and I ask the doctor the hard question. I remember the way a friend lifted the canoe from my aching shoulders and I take a closer look at the busy nurse. I know I couldn't have gotten through this year without my crew– my crew last year, and my "crew" today.
These days, I look more closely at all the people I see every day at work and in our community and I am not only humbled, but convinced that we are better together. No matter what, we have a great deal to teach each other about how to do this thing called life. 

We wish you peace, joy and many thanks this season.
"

Some of you say, "Joy is greater than sorrow," and others say, "Nay, sorrow is the greater." But I say unto you, they are inseparable. Together they come, and when one sits alone with you at your board, remember that the other is asleep upon your bed. "  —

Khalil Gibran
About the Author