Happy 2022!
As we paddle out into the New Year, we'd like to tie up for a moment, and reflect on how far we've come, thanks to you.
Thanks to you–our community of friends and champions–the wind is at our back and VOBS is headed into a year of increased strength and stability. In a forthcoming message, we will share our 2022 Plan for Progress. Today, we simply want to thank you for your support.
Thanks to you, we continued to help change lives through challenge and discovery, safely and effectively, and we continued to lean into Our Purpose, Our People and Our Place.
PURPOSE
We delivered more than 150 programs, worked with over 660 students from all over the country at our three bases in Minnesota and Texas, and invited more than 350 youth of color to discover belonging, strength and purpose with VOBS.
We measured program impact with the Learning Lab and recorded significant growth in student Belonging and Courage among other key Domains of Thriving essential to coping with life challenges…like a pandemic.
We funded more than 320 students to go Outward Bound and welcomed seven new program partners.
We launched the VOBS Scholar Portal to reach young leaders of color, and provide full scholarships to go Outward Bound in 2022 and beyond.
We started drafting a VOBS Equity Statement so we can share our Equity, Inclusion and Diversity intentions and goals with the world.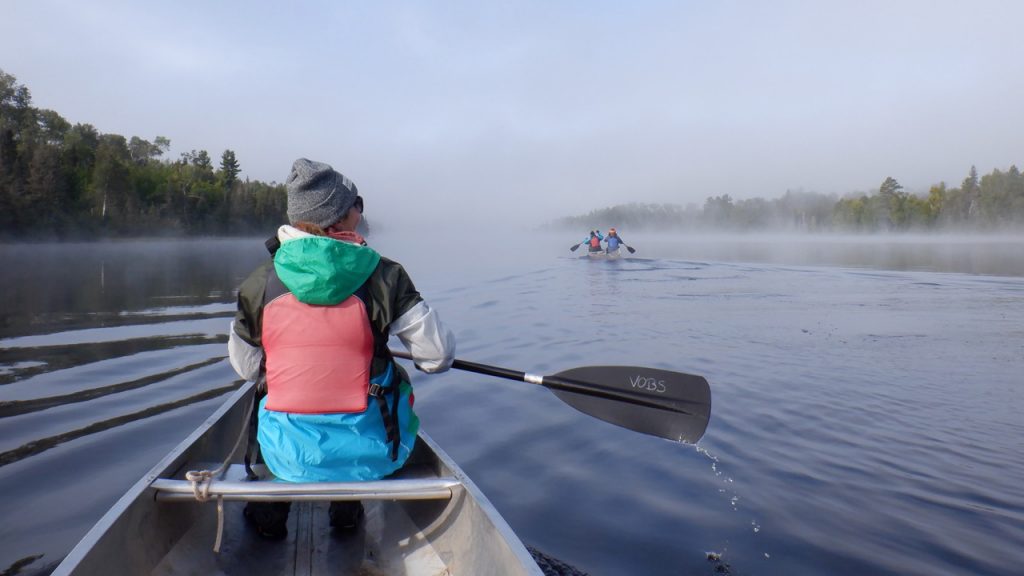 PEOPLE
We employed 133 people overall and instituted pay increases across VOBS, with another increase on the way starting this month.
We engaged all staff in more than six hours of Equity, Inclusion and Diversity training, and we added Juneteenth as a VOBS holiday.
We instituted a living allowance for Twin Cities Instructors to mitigate cost of living increases, and established a full-time Twin Cities Program Coordinator position.
We promoted a diversity of VOBS leaders to vital "next level leadership" roles and added some new positions. Promotions and new roles included Texas Program Director, Director of Student Services, Director of Human Resources, Staffing Director, Development Engagement Manager, Community Program Coordinator, Course Advisor and 17 full-time, benefitted Instructors.
We revised and published the VOBS Safety Mitigation Plan over 10 times in order to keep staff and students safe, and we conducted more than 3,000 COVID-19 tests for staff and students.
We welcomed new Board members, Gunnar Carlson and Roderic Southall, and, Ted Moores, outgoing Board Chair, passed the paddle to incoming Board Chair, Cindy Holker.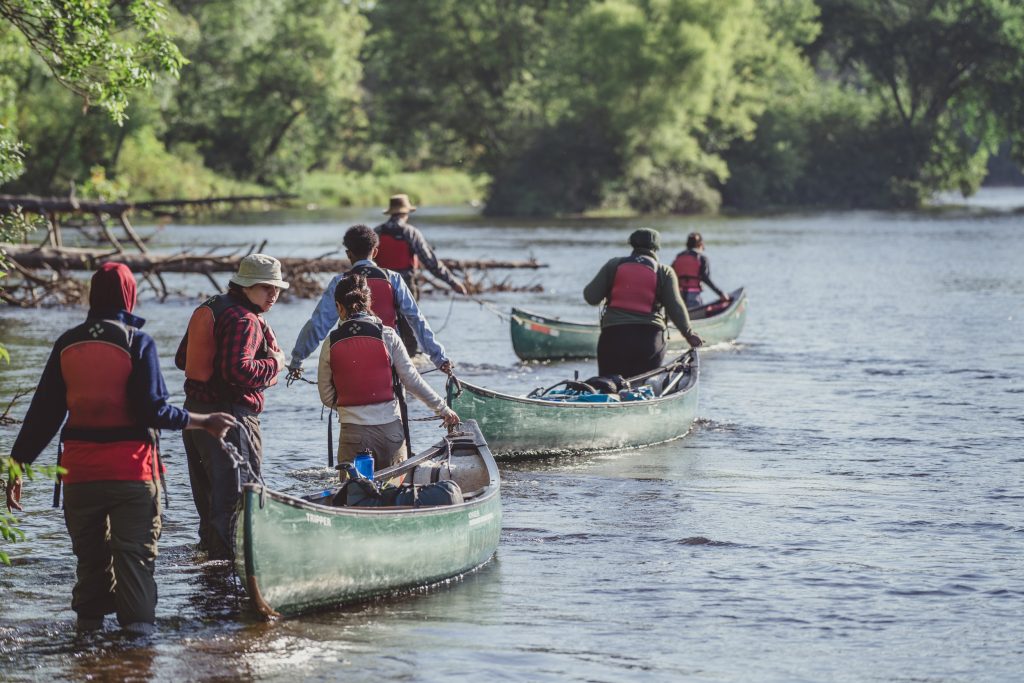 PLACE
We moved into new digs in the Twin Cities; remember to come and see us on Carroll Avenue when the coast is Omicron clear!
We avoided an encroaching and historic forest fire at our northern Minnesota basecamp Homeplace, AND "brushed out" the surrounding woods to prevent future fire.
We mitigated flooding in Big Bend and kept students and staff safe, if not dry. And our Texas basecamp welcomed peers from our Outward Bound network schools for a COVID training course, where we shared lessons learned and best practices for running courses during the pandemic.
We spruced up Homeplace staff and sled dog housing, and installed a new septic system– which our human employees do appreciate.

This is only a small sample of all the progress YOU made possible.
Thanks to donors, foundations, trustees, staff, students, partners and advocates, we not only paddled through 2021, we put on more miles than we ever thought possible.
We got stronger, we got smarter and we did it together.
Purpose, People, Place.
You made the journey possible.
You helped us pack, navigate, paddle and portage. You reminded us to call rests, and helped us pitch the tents. You stoked the campfire, stirred the pot and put food in hard-working bellies so we could get up and out on the water every morning and strive. You led with compassion and gave us the strength to do the same.
Thanks for being the wind at our back in 2021 and we are SO glad you're on board for 2022.
About the Author