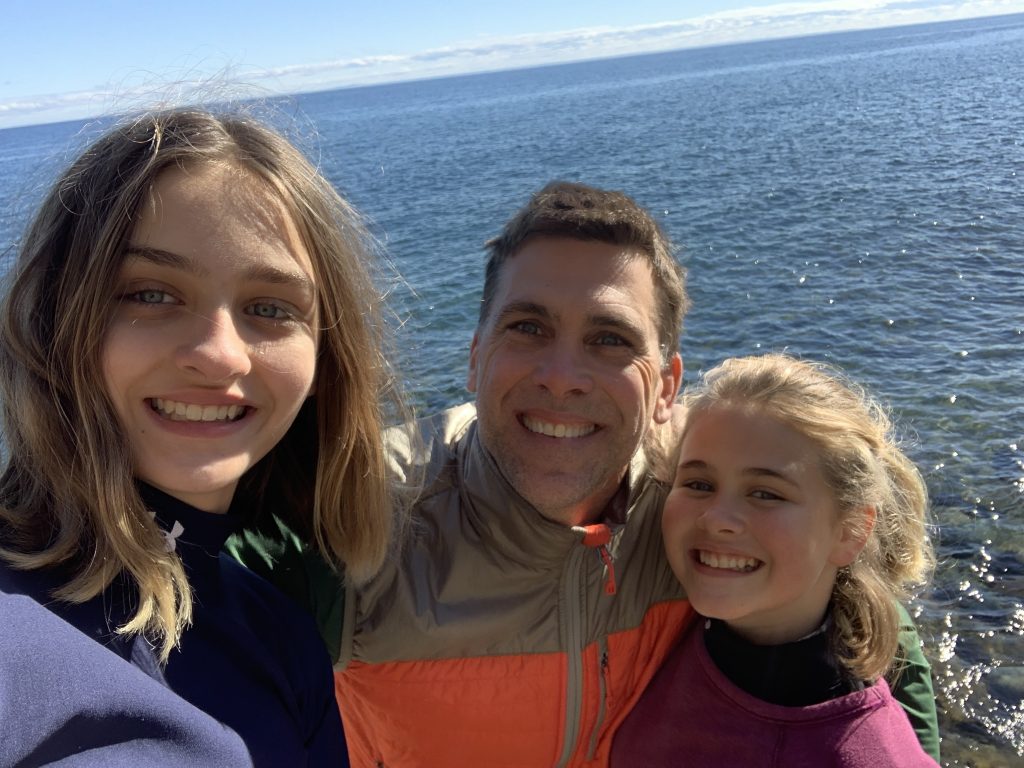 What inspired Jason Birr, a recruiter for Securian Financial and dad of two teenagers, to want to support VOBS? Even having never experienced a VOBS course for himself, Jason has learned enough about the Outward Bound philosophy to know that it can generate a spark in someone's imagination to believe that they are capable of more than they ever believed possible. "Seeing a person exceed their own expectations is priceless," Jason said. "That, combined with the nature focus, is right at the crossroads of where my values are."
Originally from Buffalo, Minn., Jason grew up spending lots of time in the forest by his house. His love of wildlife and the outdoors developed naturally from those childhood experiences playing in the woods all day. In adulthood, Jason still prefers to spend his free time outside in nature, whether hiking, backpacking, mountain biking, kayaking or gardening. "Any opportunity I have to go out and play is a good day," he said.
Quality time with his two daughters includes outings to woods, lakes, parks and beaches. An annual backpacking trip has become something the family looks forward to each year. "Pretty much anywhere we can find rocks and water, we know we'll have a great time," Jason explained. He delights in watching his girls develop a love of nature and a sense of responsibility to protect the environment. Molly, 16, currently serves as a youth member of the Sustainability Council for the City of Minnetonka. Clara, 15, loves spending time outside on or near the water, especially paddle boarding and swimming.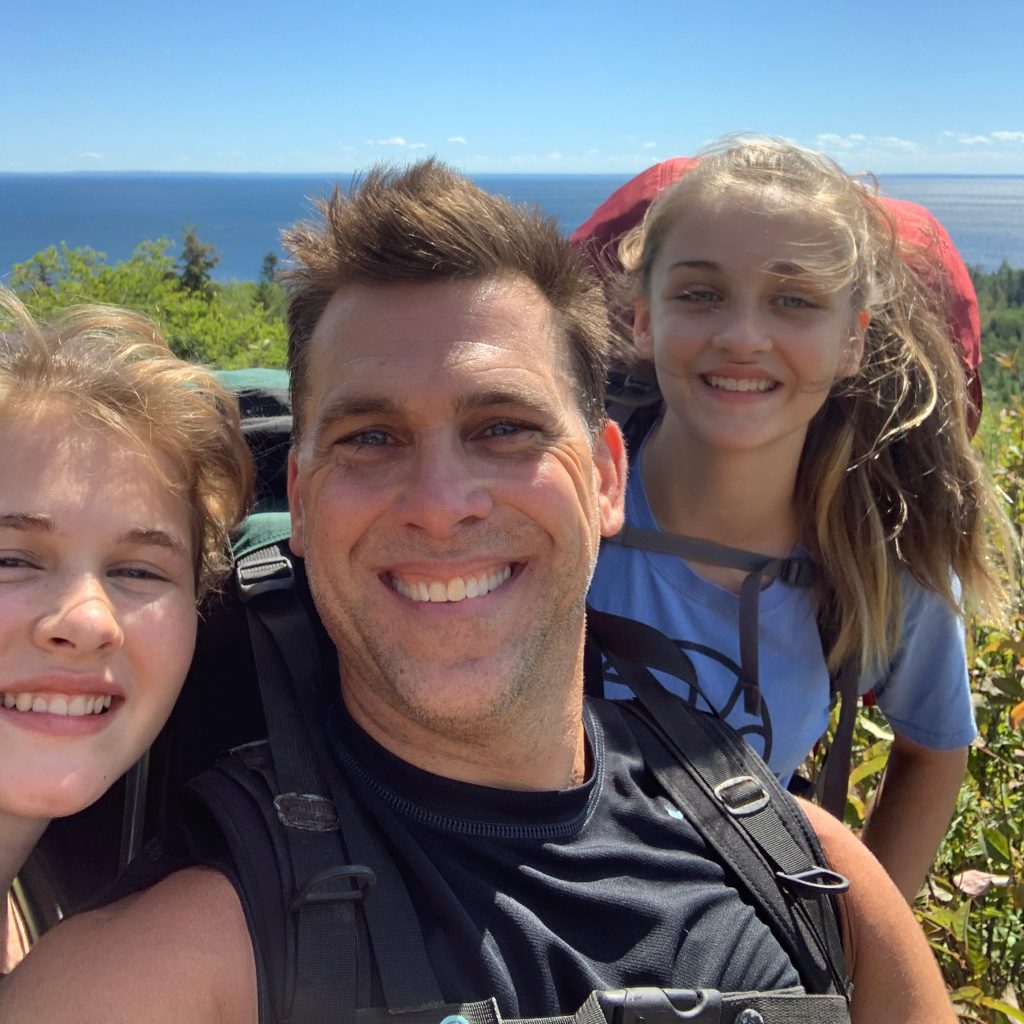 Jason discovered VOBS when he was in a job transition in 2010. He started researching non-profits with missions aligned with his own, and VOBS rose to the top as an organization worth a deeper look. He recently reengaged with VOBS through a meet-the-Board event and the screening of A Voice for the Wild in March. "After meeting Jack Lee and other staff and supporters, I knew I wanted to get involved," Jason said.
Donating to support VOBS was a "no brainer" according to Jason. He was drawn in by the youth development, outdoor education and character building aspects of the mission. Jason believes that VOBS can help create a spark in someone to achieve next-level self-confidence and leadership skills that can be put to use in service to the community.
Tying all those elements together, you're creating a more resilient, tolerant and compassionate community. That's what the world needs.
Jason will be traveling to the Boundary Waters Canoe Area Wilderness this summer with his girls. He's itching to try a 30-day VOBS course in the future.
About the Author