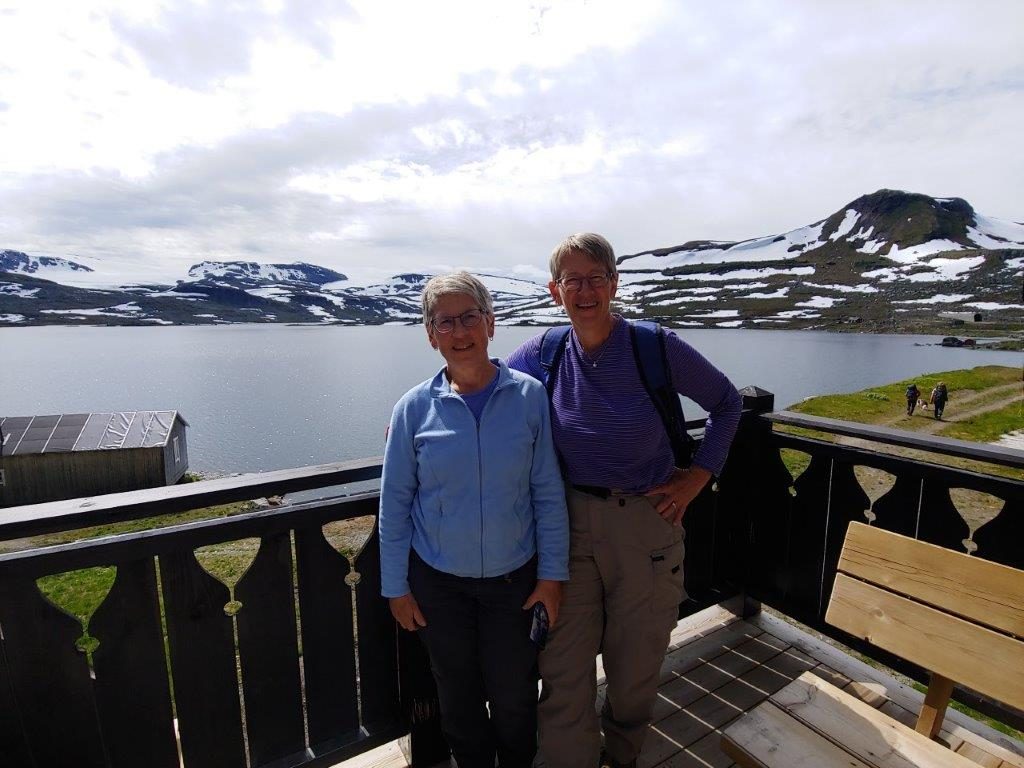 We caught up with Ely, Minnesota residents Linda Ganister and Sue Duffy, who shared their history with VOBS and their motivation to expand the circle of people who can experience Outward Bound.
Q: Tell us a little bit about your backgrounds and what brought you to Ely.
Sue: Linda and I met 40 years ago at college in Wisconsin. I grew up there, and Linda hails from Pennsylvania. We've lived in Ely since 1987, when we moved here for my job. I recently retired after a 30-year career in the U.S. Forest Service in environmental planning and recreation and wilderness programs. I keep busy serving on several local boards and enjoying the north woods. I've been an outdoors person my whole life.
Linda: I got my bachelor's degree in outdoor education, and worked for the U.S. Forest Service for a few summers. I ended up getting an accounting degree after I moved to Ely. Together, Sue and I enjoy traveling and all outdoor activities, including camping, hiking, biking, and paddling canoes and kayaks.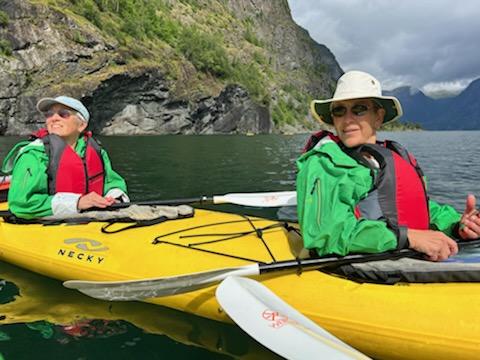 Q: How did you come to discover Outward Bound?
Sue: Living in Ely, we knew lots of cool people that worked for Outward Bound. What got me started was when a friend put a group of us through a ropes course. Up on the high platform, she asked me an important question, "What are you jumping into?" My answer was that I intended to face my fears and go on a VOBS expedition. That ropes course really changed my life.
Linda: I served as the secretary at Homeplace for eight years and then moved into the finance department for six more. It was a pleasure supporting VOBS students, staff and programs all those years.
Q: What was your most powerful experience on course?
Sue: My first VOBS course was a backpacking trip in the Gila Wilderness in New Mexico in 1996. After just one experience, I was hooked. In 1997, I became a VOBS intern and then served as an instructor for 10 summers. I feel fortunate that my first course as an instructor was for a group of women survivors of cancer. It was a profound experience of reciprocal learning. I taught them, but they were amazing instructors for me on how to live a good life. I'm still in contact with four of the women from that course.
Linda: One summer, utilizing a staff discount, I was able to go on a course. I knew it would be amazing, but didn't expect it to be as impactful as it was. It was powerful when our crew gathered together each evening to talk about what we learned. Our questioning of each other illuminated and solidified the lessons I was discovering on the trail. I've always remained a fan of Outward Bound, and I know its power to do important things.
Q: In what ways did your VOBS experience challenge you physically or inspire you to include physical engagement in your life?
Sue: Back in the day, we used to teach about the four pillars: Physical Fitness, Self Reliance, Craftsmanship and Compassion. We'd share these values with our students and discuss what they felt they could rely on to hold themselves up when times got stuff.

Those values resonated with me from early on. The physical fitness part became so important to me as I've gone through life. As happens, we become more sedentary over time and we are often afraid to try new things. Through Outward Bound, I made a practice of physical activity, and eventually fitness and healthy living became part of my daily routine.
Linda: For me, I realized that having these kinds of peak physical experiences like an Outward Bound course or our trip to Norway aren't possible unless you take care of your body every day. I try to do something each day to keep me feeling good and strong. I want to try to keep physically active as long as possible.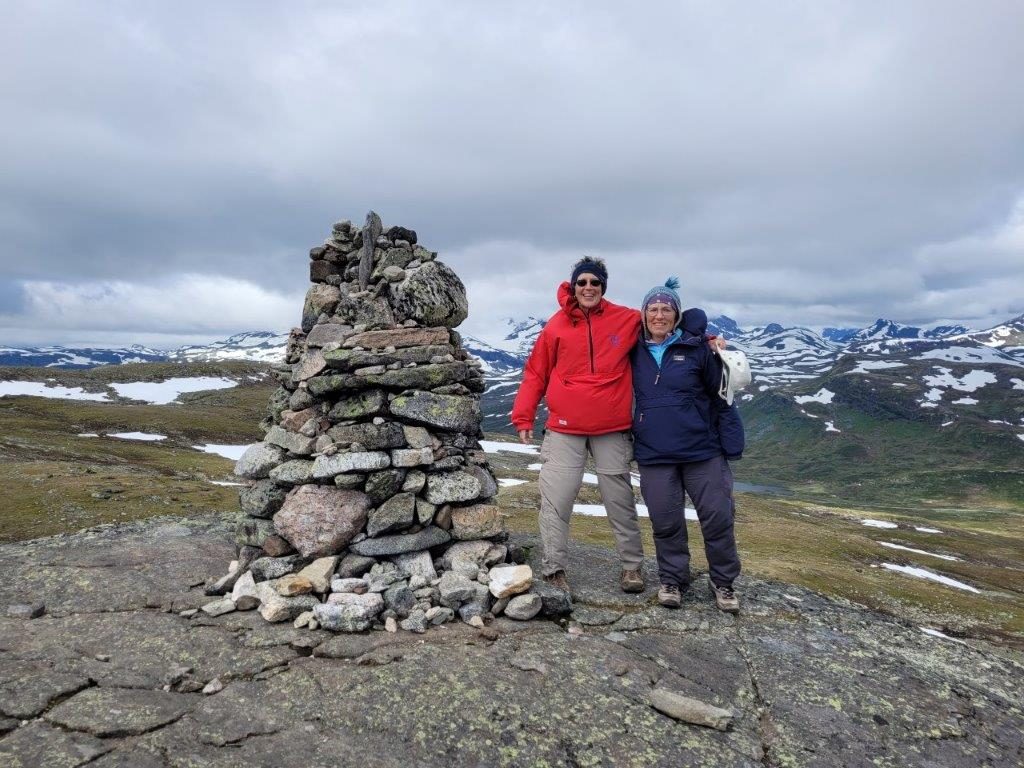 Q: Tell us about your choice to support VOBS philanthropically.
Linda: I've always thought it was all of our jobs to make the world a little bit better. And I believe Outward Bound needs to be in the hands of the people who need it most. For a while now, I've wanted to help figure out how to get more diverse students on VOBS courses and in leadership. I'd like to help VOBS create a pipeline from the city to nature. That's what motivated our donation last year to help fund a special scholarship. When the recipient came off course, he became an intern and was hired as summer staff this year, which is an exciting development.

I also enjoy bringing people together to support good causes. This summer we hosted a fundraiser in our backyard to support a local Ely teen to experience VOBS. Did you know there are kids in Ely who haven't ever been to the Boundary Waters? We thought that might inspire local people to give. We had a great turnout, and, in the end, we raised $2,900 for an Ely scholarship.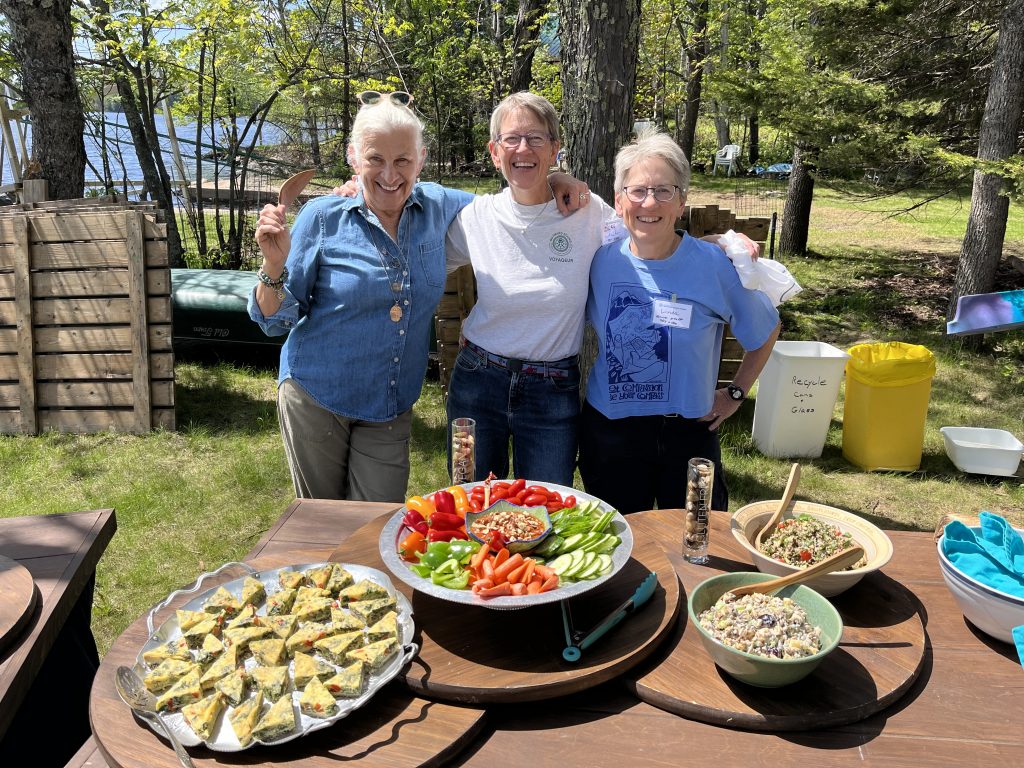 Sue: I've been deeply inspired by Linda's enthusiasm for helping people and bringing folks together to make change. For my part, I initially went on a reduced-rate VOBS course, and I'm motivated to give back because of that. I benefited from that at a time when we didn't have the resources. Now we do. This is our opportunity to give back and enlarge that circle of people who get to go to Outward Bound.
Q: Why should others consider supporting VOBS?
Sue: Outward Bound has a way of helping people be the best people they can be. It helps people – whether teen or adult – grow, expand their boundaries and develop new resources to tap into. You learn you can do more than you imagined you could. Our world right now needs a lot more people to go to Outward Bound.
Linda: Philanthropy is all about helping others achieve. If you've made your way, it's time to help others do the same.
About the Author