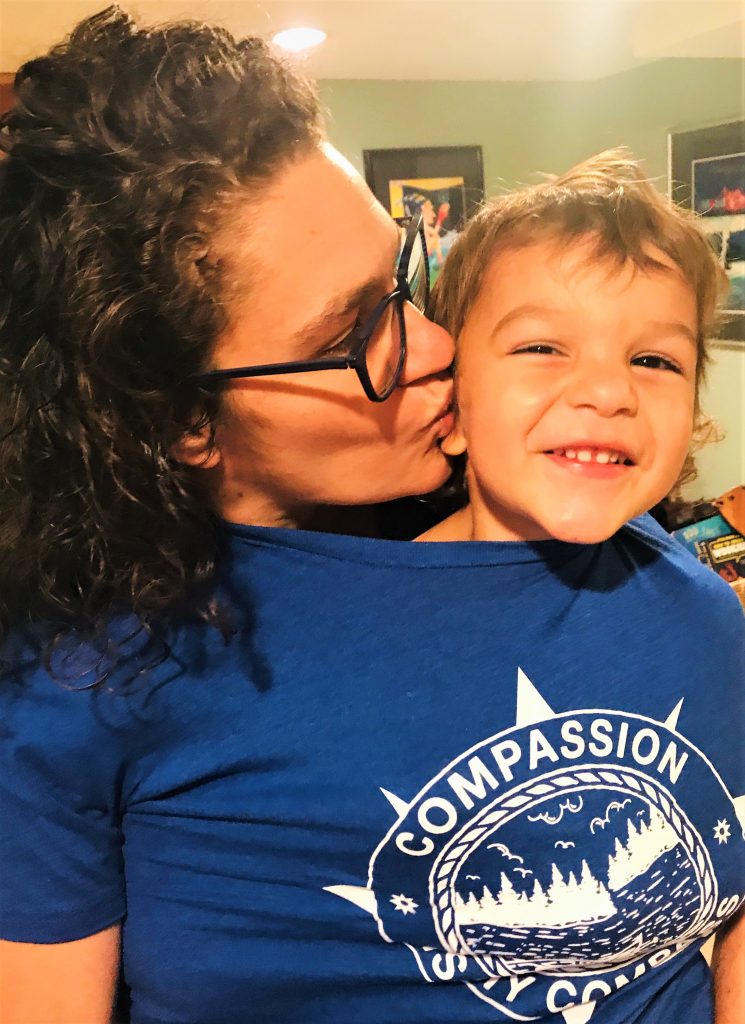 "Compassion is my compass because I can feel in my heart that it is the right way of being."
-Sarah Ulmer, Peter's Mom, VOBS Alum
Greetings VOBS Friends,
We have a little surprise for you, and I'm wearing it.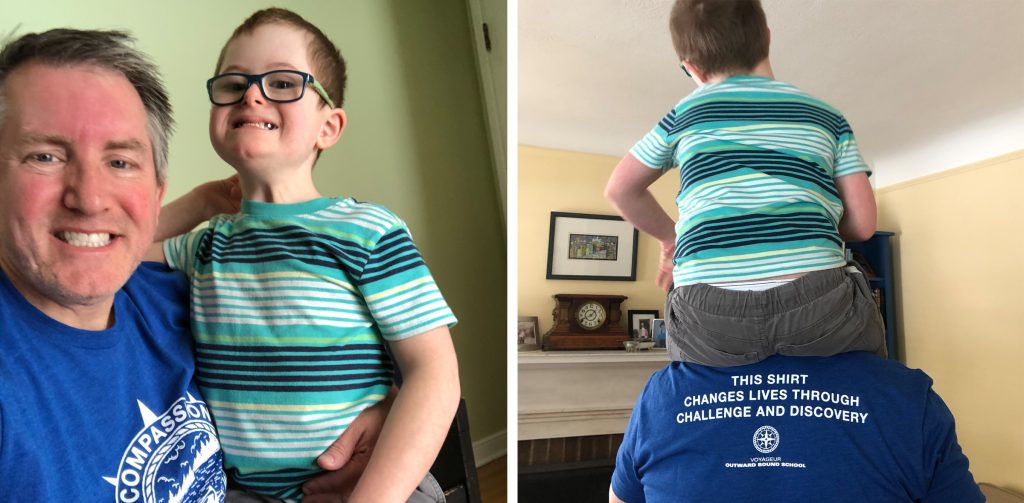 This is a brand new, utterly original, limited edition VOBS T-shirt.
But this isn't just a T-shirt. It has a superpower: Compassion.
Compassion is our compass here at VOBS, and we know it's yours too, so we created this T-shirt just for you.
You, our alumni and friends, lead–as our instructors and all great change-makers do–with compassion.
To lead with compassion is to lead with and for others, to be one of the crew, not a passenger. As a VOBS friend or alum, you know that each one of us can make a contribution.
Together, we build a more resilient and compassionate world, and today this T-shirt can help us pursue this vision.
---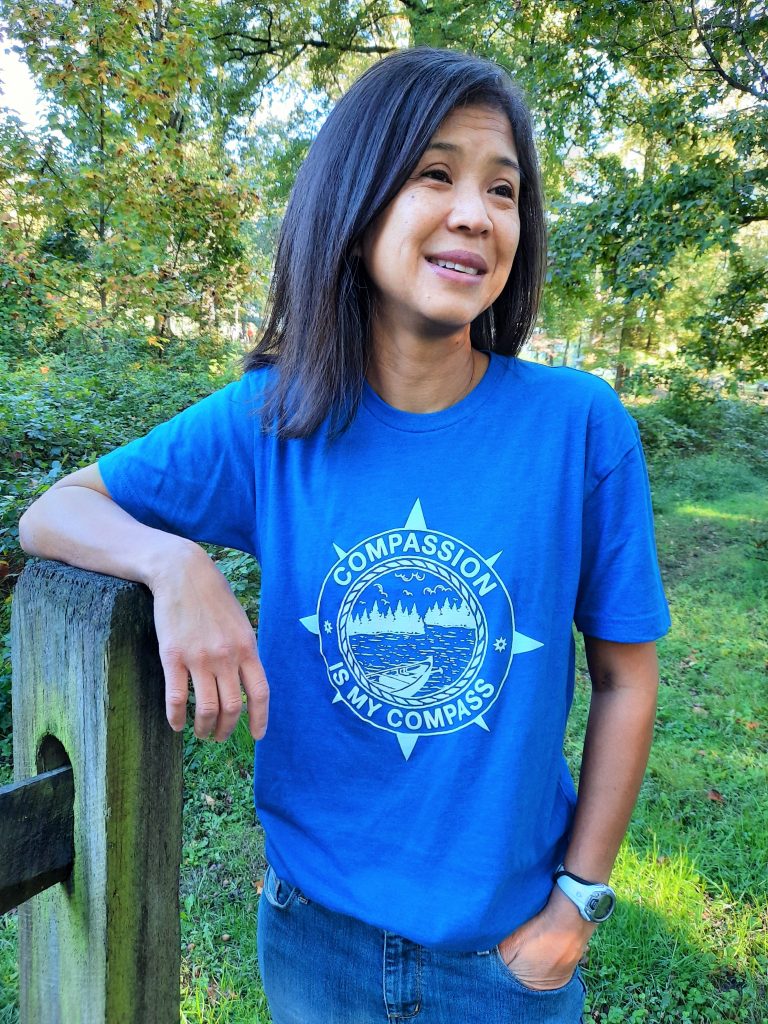 " Compassion is my compass because it inspires kindness, generosity, and empathy toward all living things; it encourages understanding by focusing our attention on others and not oneself; and it motivates us to be better and happier."
-Lisa Wong, VOBS Alum
---
Purchase the VOBS Compassion Is My Compass shirt and make Outward Bound possible for young people in Minnesota and beyond.
Thanks to our fundraising partner, Bonfire, all proceeds go to VOBS. Change a life through challenge & discovery!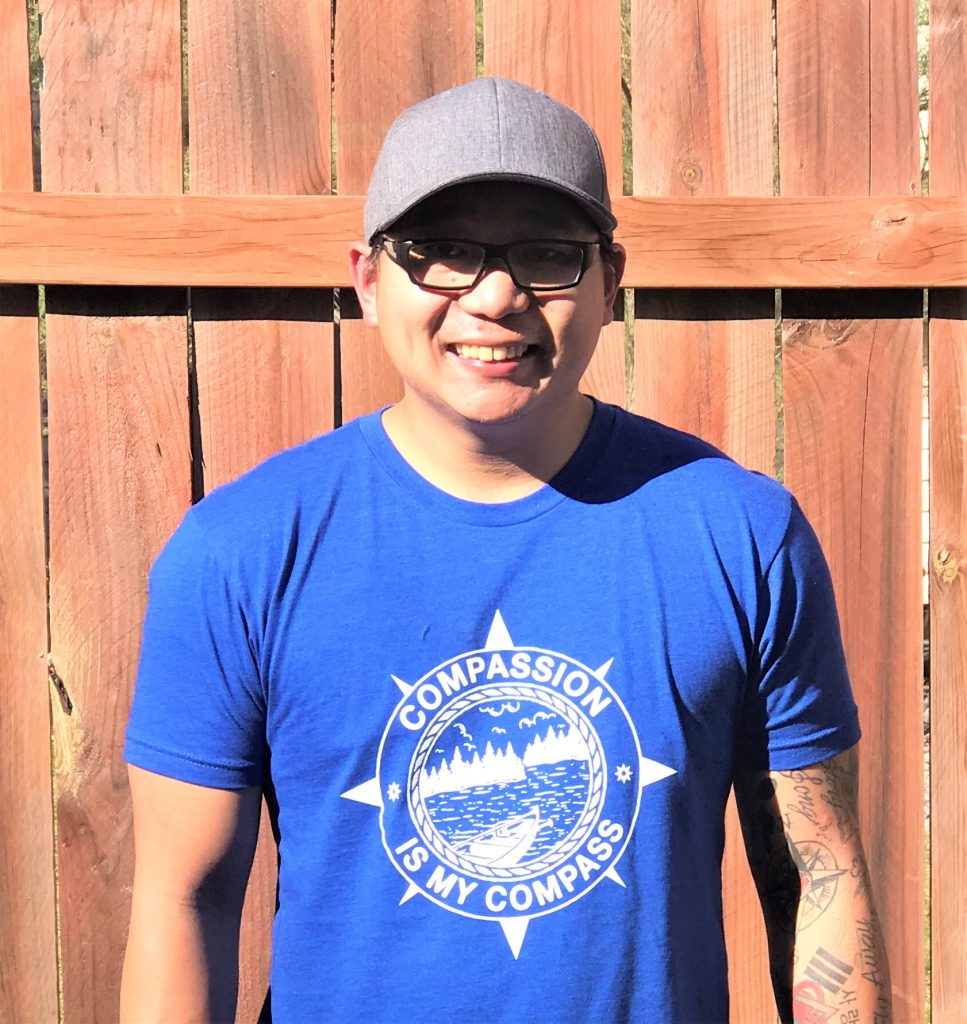 "Compassion compels me to make a difference in the lives of others, and gives a true direction in how to approach helping others."
–Nathan Field, North Hennepin Community College,Former Outward Bound Instructor & VOBS Partner
Compassion is going to look great on you too!
Order your T-shirt HERE today.
Once your shirt arrives in the mail, please share your compassion with our community! Put it on, snap a selfie and post it to social with this hashtag:
#CompassionIsMyCompass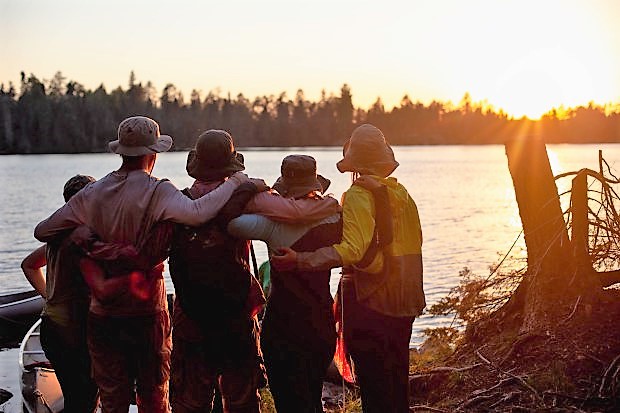 Like our students, we do not build a more compassionate and resilient world alone; we build our future together.
This year has been tough, but we've learned that every individual can make a contribution to solve problems, achieve goals and pursue dreams. Join our crew. Lead with compassion to help young people lead with compassion.
---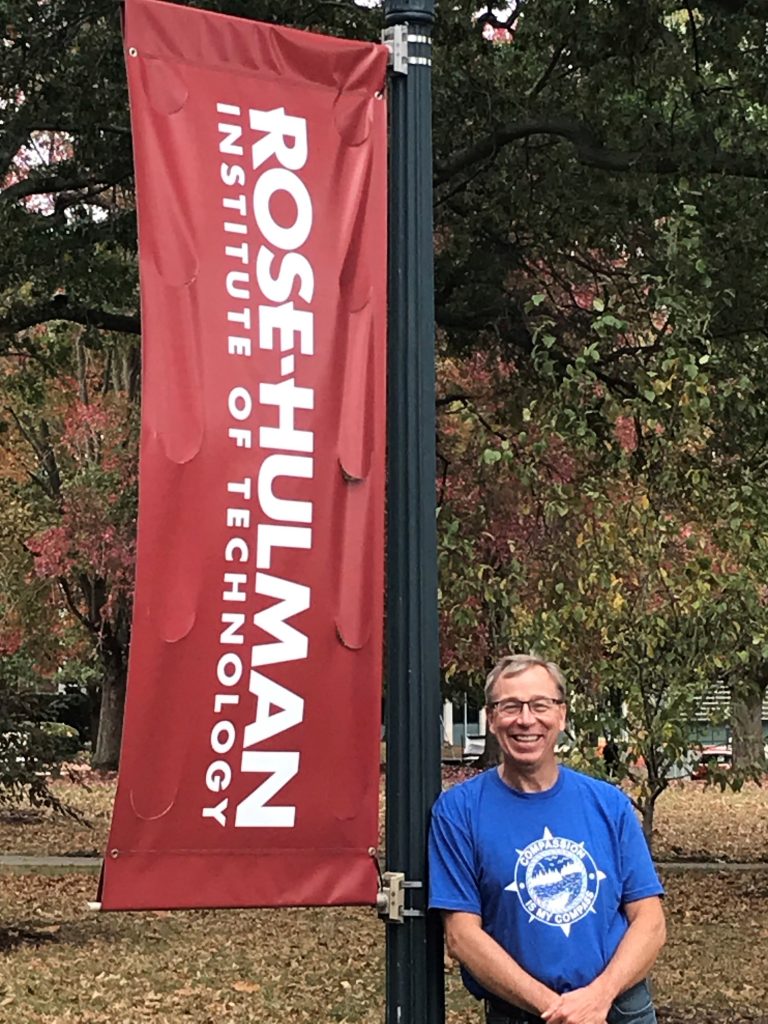 "Compassion is my compass because reaching out to other people and engaging in their lives helps center my own path in life."
-Tom Bear, Rose-Hulman Institute of Technology, VOBS Program Partner
---
Let's continue to change lives through challenge & discovery!
Thank you for leading with compassion.
About the Author