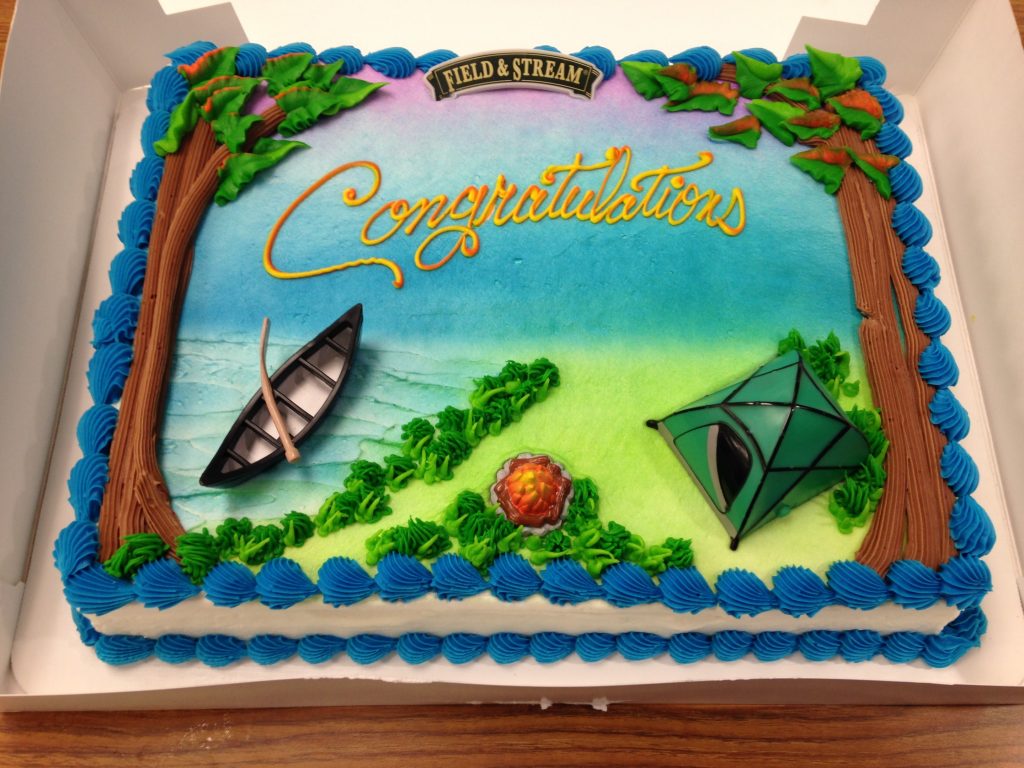 We just published our 2017 Annual Report. Every year, we create this document, and every year the process feels a little bit like an Outward Bound expedition. Our crew really puts on the miles, and most of them are uphill. At some point though, we arrive at a pinnacle of sorts– something like Carlton Peak up on the Superior Hiking Trail. We shuck off our packs, stretch in the cool breeze, catch our breath, have a few chocolate covered almonds and take a long look back at how far we've come.
This moment to reflect is a gift. It is one of the greatest rewards of creating an annual report. We are able to look back over our shoulder and feel a pretty big sense of accomplishment but then also look out over the entire landscape and turn our eyes to the horizon. Out there is the rest of the journey, and that is what we live for. The "journey" of changing lives through challenge and discovery is never quite over, and that's how it should be.
Voyageur Outward Bound School excels at many things, but there are two standouts:
Partnership
We love to join forces with schools, nonprofits and professionals. We seek collaborative partnerships because we want a better world. We know that a better world starts with a compassionate and effective community. And a compassionate community starts with a compassionate and skilled individual. But how do we help individuals develop compassion and skill? The answer is progression.
Learning does not end. The world is constantly evolving and we evolve with it to meet its challenges and serve the needs of our community. Evolution is change and we know that change happens when you learn through experience. How do our students learn through experience?
Progression
Our students move through a progression of learning we call our Theory of Change. This progression is marked by three stages:  Training, Main and Final (TMF). When you train, you apprentice and learn new skills. At Outward Bound, these skills are both technical (for living in the wilderness) and social (for living with other people). Therefore, as you acquire new skills, you might practice them with supervision, but eventually, you start employing them autonomously, on your own.
Sometimes it works– you tie the right belay knot, you resolve the conflict–but sometimes it doesn't. You fail, but you learn from failure. You tweak your approach and maybe you succeed. This try-fail-try-succeed process is what we call the "Main" phase of personal development. It's the middle of our educational progression. It's hard, but it constitutes the bulk of the work and working through the process builds character.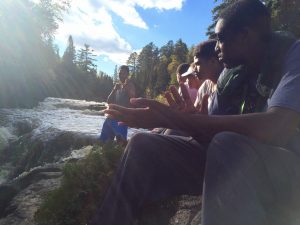 When you're ready to lead your expedition, to set goals and work toward them, consistently using your new skills, you are on "Final." You and your crew are going for it, and the masters– your instructors–they fall back and you lead the way. You plan and navigate toward goals, you get the job done, you take on new challenges and make key decisions.
This is an authentic and hands-on process of learning and growing because it is modeled on natural human development. At Outward Bound, we give people the time, the structure and the place–nature!–to focus on leaning into this natural progression of development. As a result, it's a template for living.
STRIVE
STRIVE is also a template for living. STRIVE is a multi-year program we deliver in partnership with schools like Open World Learning Community and Washington Technology Magnet School. We collaborate with a community–a school–and we strengthen that community by working intensively over time with a specific cohort of 15-18 students.
Two consistent instructors work with students in and out of school weekly for two years. Each year students participate in two multi-day wilderness expeditions that accelerate group learning and gives them an opportunity to exercise new skills.
Our students learn to climb, paddle and hike. But they also learn to communicate, set goals and practice academic responsibility. On course they grow empathy, compassion and ethics. Our students support one another but they also hold each other accountable.
Strength doesn't come from what you can do. It comes from overcoming the things you thought you couldn't do.
– STRIVE graduate
STRIVE was a VOBS program originally created to support male students of color in exercising mindful approaches to conflict, focus in class and respect for peers. The goal was to develop an outdoor leadership/adventure program where expected habits of work and learning are intentionally processed. Challenging outdoor activities stretch each student individually through challenge they have not experienced before.
– Dave Gundale, Principal, Open World Learning Community
Partnership and Progression Work
This approach not only supports healthy community, but it makes a real difference in individual lives. Our first class of STRIVE alumni graduated from Open World Learning Community this year. All of the young men who stayed the course in STRIVE graduated from high school with big plans for higher education and personal development. Unfortunately, those who did not stay in the STRIVE program did not graduate.
They needed to figure out how to be vulnerable, take a risk, dig in and STRIVE to grow. And that's exactly what happened. Five students who decided to STRIVE, to step up and out of their comfort zones, stood in a graduation circle. Surrounded by Open World Learning faculty and students, family members and staff, they acknowledged lessons learned and powerful personal change.
– Poppy Potter, Director of Group Programs and Twin Cities Center, Voyageur Outward Bound School
Partnership and Progression Make an Impact
We embark on partnership and deliver educational progression with the trust and generosity of our community. Even more, we collaborate with our partner schools and our partner funders. Funders like the Richard M. Shulze Family Foundation, invest in our community by supporting an educational approach that leads to successful citizenship, building a better world. We are better together because of our students, schools and funders we work with.
VOBS stands out as an organization that not only delivers an educational experience based on best practices, but they are committed to providing the results of a thorough assessment to help inform their strategies for the future. I have been impressed with the commitment VOBS has to the social emotional growth of their students and their ability to articulate this focus as a foundational element of their program.
– Marla Friederichs, Senior Program Officer and Scholarship Program Manager, Richard M. Schulze Family Foundation
We welcome opportunities to connect with our community for a better world. Please explore our 2017 Annual Report and our Educational Framework and let us know if you have feedback or questions. To learn more about partnership with Voyageur Outward Bound, please reach out! marlais.brand@vobs.org.
About the Author