Alumni Spotlight: Cynthia Doty
The Past
Where were you before VOBS or what brought you to VOBS?
In 1979, I read an article in Self magazine, entitled Wilderness Trips—Going to the Wilder Limits of Self. I still have the article with pertinent sentences I highlighted in yellow. I was 30 years old, with a high school education, an okay job, and a troubled marriage. I had no idea who I was or what I was supposed to do with my life. I just knew there had to be more.
At the end of the article was a list of all the Outward Bound Schools and I decided right then that I was going to take one Outward Bound class from each of the OB schools, doing a different activity each time. I reasoned that maybe by the end of these adventures I would have a better understanding of who I was "supposed" to be.
The first program was with Colorado Outward Bound, whitewater rafting through Cataract Canyon on the Colorado River. The second program was with Pacific Crest Outward Bound, backpacking through the Mojave Desert. The third was with Voyageur Outward Bound, on a canoe expedition in the Boundary Waters.
Much to my astonishment, at the end of that course, my instructor, Dave, said, "Cynthia, I don't think you should take any more Outward Bound courses; I think you should consider applying to VOBS' internship program." I did. I was accepted. And that was the start of my two years with VOBS, first as an assistant instructor; the following year as an instructor.
Your VOBS Experience
What was your experience with VOBS like and what were some of your moments of impact while you were here?
My initial experience was sheer terror… at quitting my safe but unsatisfying job, leaving my safe but unsatisfying marriage, to go off to do something I had never done, to challenge myself in ways I could only imagine. I was considerably older and less experienced in wilderness skills than every other intern.
In order to get through the rigors of intern training, I developed a daily mantra:
Don't anticipate. Be here now.
Focus on more than just the physical. Try to put it into the greater perspective without losing touch with the moment.
Fear is just a feeling.
Fear is a distraction.
Everything works out eventually.
These thoughts kept me going. I progressed. I relaxed. I grew more confident.
The two most profound experiences I had were with "special populations" courses—one for women who had experienced cancer, covering the spectrum of women having just completed chemo to those who were 25 years in remission. The women on this course had all been athletic prior to cancer and this was their moment of redemption, to take back what cancer had stolen from them.
One woman in particular comes to mind. She was a rather slight and fragile person, just weeks out from her last chemo treatment, but committed with every fiber of her being to the wilderness experience. She would frequently share her beautiful singing voice with us as we travelled.
The last element of the course was the ropes course. She was more terrified of that than anything else and was the last to go up. She stood there for several long minutes, then, like an angel, she began singing softly to herself an old voyageur song we had practiced while paddling, slowly willing her way through the obstacles. As we watched below, one by one each of us picked up the song and added our voice to the music in the trees. With every new voice, she grew visibly stronger, moving with grace and determination to the completion of the ropes course.
VOBS lessons: We are all stronger than we think we are. We can go farther than we think we can. And, we need each other.
The second powerful experience ended up changing the course of my life. It was a program for women from the Duluth battered women's shelter. Every VOBS instructor knows the drill about "consume it or pack it out" when it comes to food. I was doing my thing with that one morning over breakfast. It appeared that we were going to have an excess of oatmeal, so, said I, quite innocently, "Can I twist anyone's arm to finish the rest of the oatmeal?" Immediately, and most emphatically, one of the students turned to me and said, "I'll tell you what I would tell my husband… you can twist my arm until it comes off, and I still won't do it." This was spoken by a woman who had lived with horrific abuse her entire life.
Profound lesson #2: The power of words. Be careful how you use them.
The Future
Where are you now? How have you seen your time with VOBS impact your life?
Following my second year with VOBS, I returned to Colorado and enrolled at the University of Colorado. I had no role model for higher education. No one in my family had more than a high school education, but my time with VOBS taught me lessons and I was determined that I could do this.
I majored in Sociology because I thought that would help me to understand the crimes and inequities that are committed against the vulnerable and those at-risk. I completed my BA and then my MA. I was the first person in my family to graduate from college. I spent most of my subsequent professional life working with organizations that addressed issues like domestic violence, mental health, and health care for the impoverished.
I retired in 2016. I feel deeply grateful that I was able to be a small part of helping to change some of the cultural paradigms. Without my experience with VOBS, and Outward Bound, in general, I feel certain my life would have been quite different… less confident, less fulfilled, and, at the end of my days, still wondering who I was supposed to be.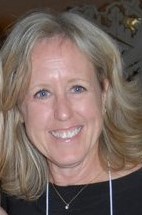 (For more information about Cynthia's professional life: https://www.linkedin.com/in/cynthia-doty-4205bab/ )
From Our Staff:
We reached out to past staff at VOBS during the time that Cynthia was with VOBS. Julie Hignell, a crew member on the courses that Cynthia references above, had this to say:
It's inspiring to learn about how students' and, in this case, students-turned-staff members' lives are impacted by Outward Bound experiences! I remember Cynthia as tentative at first, as she describes, but loved how she accepted challenges and developed her skills. Her humble, honest-with-herself determination, coupled with her "discovered" confidence must certainly have helped her contribute to changing cultural paradigms around the issues of domestic violence, mental health, and health care for the impoverished. I feel proud to count her as a VOBS family member!
As Julie says, we are so proud of our alumni and family at Voyageur Outward Bound School. We are blessed to be in such great company!
If you are interested in sharing your alumni story with us, please email holly.noble@vobs.org!
About the Author