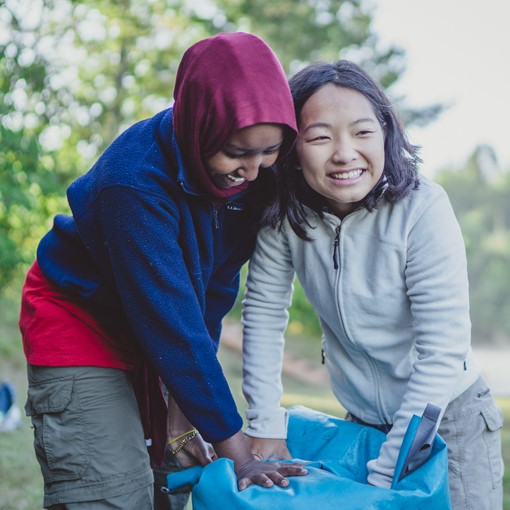 "If you want others to be happy, practice compassion. If you want to be happy, practice compassion."
Dalai Lama XIV, "The Art of Happiness"
Greetings VOBS Friends,
The numbers are in.
This month we release our 2019 Annual Report. It's a little late, but, like everyone else in the world, we've been preoccupied with just a few things this summer. In 2019, VOBS financial outlook was rosey. We were serving more students and making great strides, we had confidence that we would continue to grow and serve our mission in 2020, but we had no idea what COVID-19 had in store for VOBS. We are proud of our 2019 accomplishments, and we encourage you to review VOBS 2019 successes; many of our friends will receive a 2019 Annual Report in the mail, and we'll share the Report virtually in our upcoming Trail Mail too. 
Today, we cannot rest on the laurels of our 2019 successes. Our communities still need resilient and compassionate leaders. The challenges have always been many, and now we must navigate an unprecedented global health crisis, a monumental economic crisis and an urgent reckoning with racism. These crises affect the physical and emotional health of young people and challenge us to support the next generation of leaders with programming that promotes resilience and wellness.
This year, COVID-19 temporarily suspended VOBS programs and seriously threatens our financial health. We have been forced to implement staff salary reductions and furloughs at a time when we need all hands on deck to create new safety protocols, improve our Equity, Inclusion and Diversity practices and, most importantly, help young people recover from an unprecedented year. With suspended operations and dramatically reduced revenue, our financial model has flipped. We now rely primarily on donations, instead of tuition, to subsidize our work and vital scholarships. This is a time of uncertainty and sacrifice, but one thing is certain: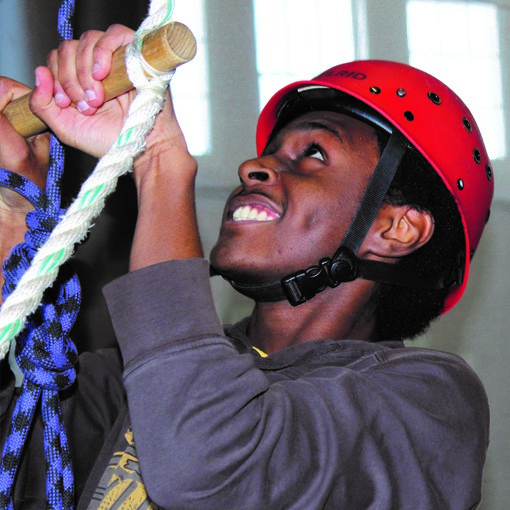 We will stay the course because we are needed, now more than ever. Young people are the future and, with your support, VOBS will help youth prepare to lead.
Resilient young people will lead the way forward. They will collaborate to tackle pandemics, poverty, climate change, political discord, injustice and racism. This is a tall order. How will they solve these problems? They will lead, as all great change makers do, with compassion. To lead with compassion is to enact integrity, excellence, inclusion and safety. To lead with compassion is to lead with and for others, to be humble, yet bold, and to work toward belonging, strength and purpose.
We do this work together: with students, with community partners, with stakeholders and with donors. This year, we launched an Inspiration Campaign. We asked our diverse and vibrant community of students, alumni, partner organizations and friends to share their own VOBS story and inspire one another to keep working toward a more resilient and compassionate world. What follows is a small sampling of inspiration:
---
Nate, VOBS Alum:

"Intercept did not save me. Outward Bound doesn't save people. Outward Bound gives people a chance to figure out who they are and who they want to be. Intercept gave me an opportunity to figure out how I want to show up in this world. Now I realize that without the sacrifice of my grandparents, I never would have gone Outward Bound. I look at them and I think, I am the dreams of my grandmother's people, the dreams of slaves. I look in the mirror and I'm the American Dream, I am the hopes of Italian immigrants and slaves. If there's an American Dream, I'm it. Now I ask myself, have I tried my best to learn from them? I want to be an asset to my community. I need to learn as much as I can from everyone and everything."
Marissa, Proof Alliance Partner Program:

"We are thrilled with our partnership with VOBS. The Instructors make a HUGE effort to learn more about how to support our population (youth with fetal alcohol spectrum disorders). Just this month, one of our youth was having a mental health issue; the staff knew how to identify the issue, and help calm and support him. Often youth with this disability feel isolated and struggle to connect with peers. The team building activities during our Insight days have been incredibly valuable. By the end of the day, many youths feel like they've made friends."
Anne Marie, VOBS Alum & Intercept Parent:

"I learned I was much more capable than I believed. I overcame tremendous mental and physical challenge. But I have palaces of memories and mountains of life lessons that I would not have learned any other way. My daughter was going through a very rough time. I thought Outward Bound would provide her with a similar experience and it really did. Outward Bound should be mandatory for anyone physically able to do it. The emotional and mental skills the program and your team provide are phenomenal. I don't know anything else that comes close. I will be forever grateful that you exist and do what you do. It is so unique, so deeply needed and so valuable."
Nathan, North Hennepin Community College Partner Program:

"VOBS has significantly impacted our students. Most have little to no experience in the outdoors. The biggest impact we see is in self-efficacy and an overall feeling of community. Most students display little confidence at the beginning of the year; now they are proud and confident. VOBS provides an opportunity to learn and practice grit. Challenges may stand in their way, but they have the confidence to find support and solutions to overcome anything."
---
We can tackle daunting challenges if we work together. This summer, after securing a government grant, we brought our entire team back together to work through June so that we could prepare for a future with stuents. We marshalled our field staff remotely, across the country and world, to tackle a variety of projects and initiatives. It wasn't easy. We worked against the clock, knowing that by July, we'd enter another round of necessary staff furloughs. From safety planning, to community service and improving equity, our staff leaned in with Outward Bound compassion and excellence to prepare to serve again.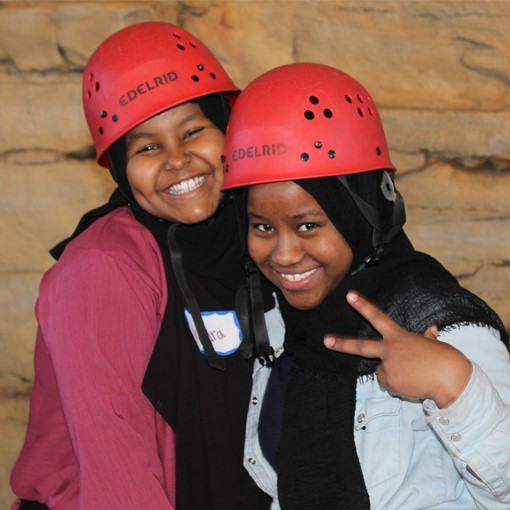 This fall, we are pleased to report that we have resumed in-person programming in the Boundary Waters, and next month we will kick off Texas expeditions, and pilot virtual curriculum with Twin Cities students. We still have a long road ahead, but we are confident. We are confident because, like our students, our team has discovered that there is more in us than we know. We too are "crew, not passengers." As we tackle major challenges together, we have discovered greater resilience and absolute dedication in pursuit of our goal. Today, we invite you to join our crew and work toward one important goal with us:
Like our students, we do not build a more compassionate and resilient world alone; we build the future together. This year has been very tough, but it has taught us that every individual can make a contribution to solve problems, achieve goals and pursue dreams. Join our crew. Make a contribution. Lead with compassion to help young people lead with compassion. Together, we can build a more resilient and compassionate world.
"We are insignificant–nothing-on our own.
A drop in a vast ocean.
But together?
Together we create change.
Together we move forward.
Together we lift each other up."
Trevor, VOBS alum
Thank you for leading with compassion.
About the Author