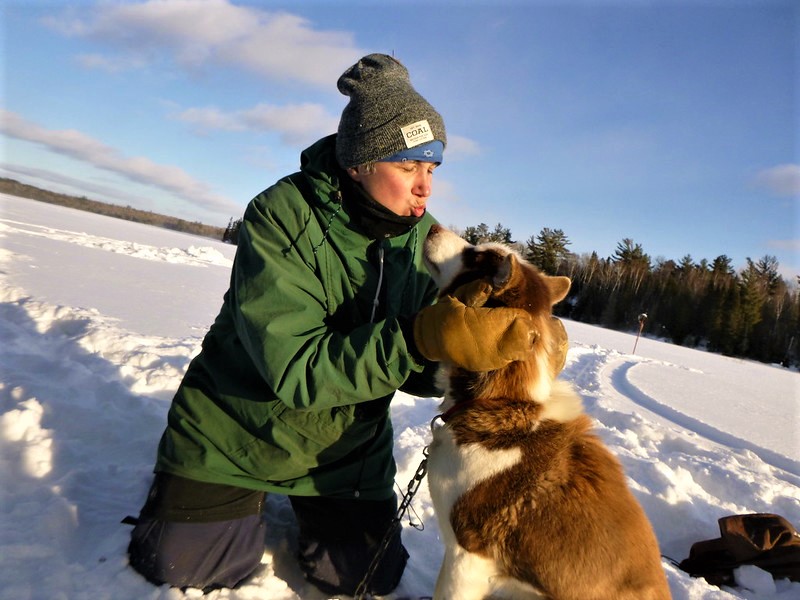 Brand new VOBS alum, Kirsten Bunch, recently reached out to VOBS to share her Outward Bound story. Kirsten's reflection and her gratitude are a balm for our resilient instructors, who patiently await the start of a COVID-delayed program season.
Kirsten joins the ranks of a robust nationwide alumni network–some 100,000+ strong! That's way more than 100,000 lives changed when you realize the positive impact our graduates make on their peers, colleagues and communities throughout their lives. Kirsten happens to be a life coach, and we think you'll find her story just as inspiring as we do.
Kirsten is also a donor, a potential program partner and she is graciously supporting our COVID-furloughed staff with free professional development. Thanks for joining the crew, Kirsten!
"I had the privilege of going on a Voyageur Outward Bound Eight Day Dog Sledding and Cross Country Skiing Expedition in February 2020.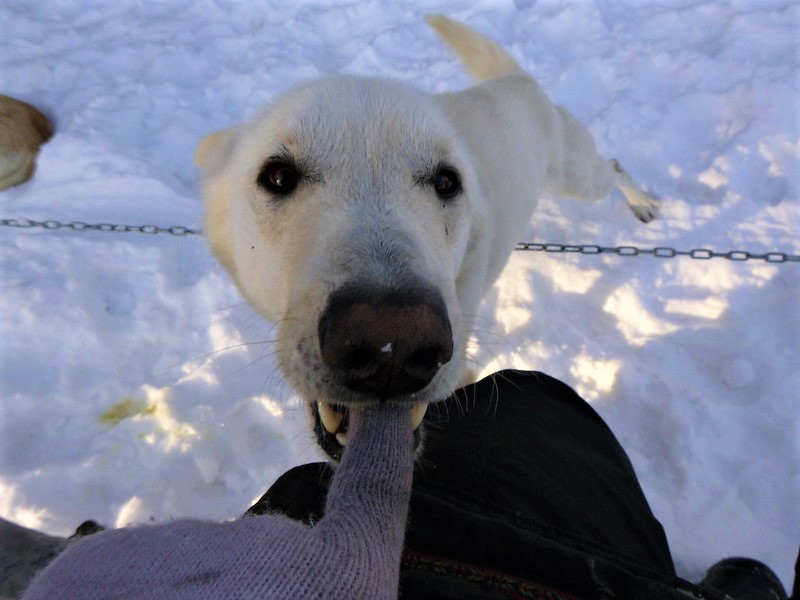 The entire expedition was powerful in many ways. Having to focus solely on the task in front of me was a powerful lesson in presence. There were no screens to pull my attention away from the task I was focused on. Almost everything we did on the trip was designed to collectively keep us safe and healthy and challenged. That presence was a true gift and not something I find in my normal life.
Mindless distraction was replaced by opportunities for deep appreciation for myself and the universe.
On my solo night in the woods, fear started to creep in. I focused on the quiet of the forest and the stars I could see through the treetops. The fear disappeared. The wonder of the natural world replaced the fear. I was in awe.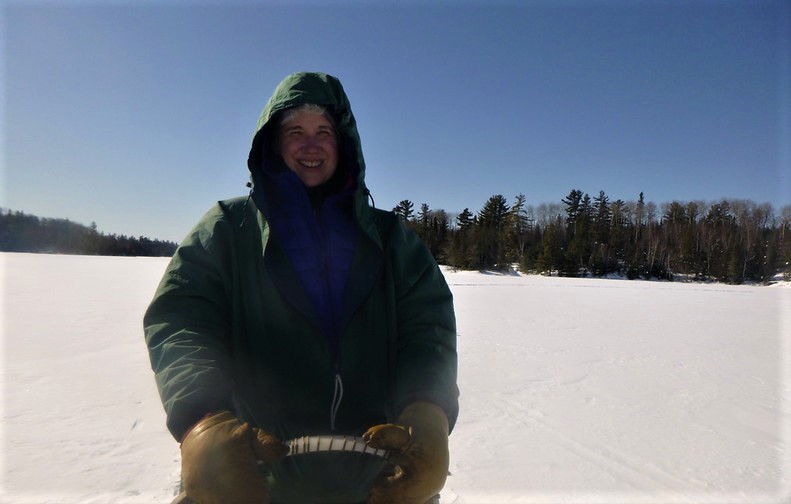 I went on the trip because I wanted the personal experience, and I also wanted to see if I should introduce my clients to an Outward Bound course. I'm a transformation coach, and I help people transform their lives and careers. Many of my mid-career clients need to shake up their lives and hit the reset button.
Now I think of my life in two parts: Before Outward Bound… and After Outward Bound.
I found myself out there on that frozen lake. I found myself in the words of support and admiration of my teammates– Gail, Dagny, Beth, Karen and Carla. I found myself in the firm and loving leadership of our instructors– Emily and Justin. I found myself in the relentless commitment to moving forward with the eleven sled dogs that were part of our team. So, even though it wasn't my intention, I ended up hitting that reset button myself.
Anything seems possible now! And everything seems easier. You should know, I went out and bought a big ax and I've been chopping wood in my backyard. It's terrific!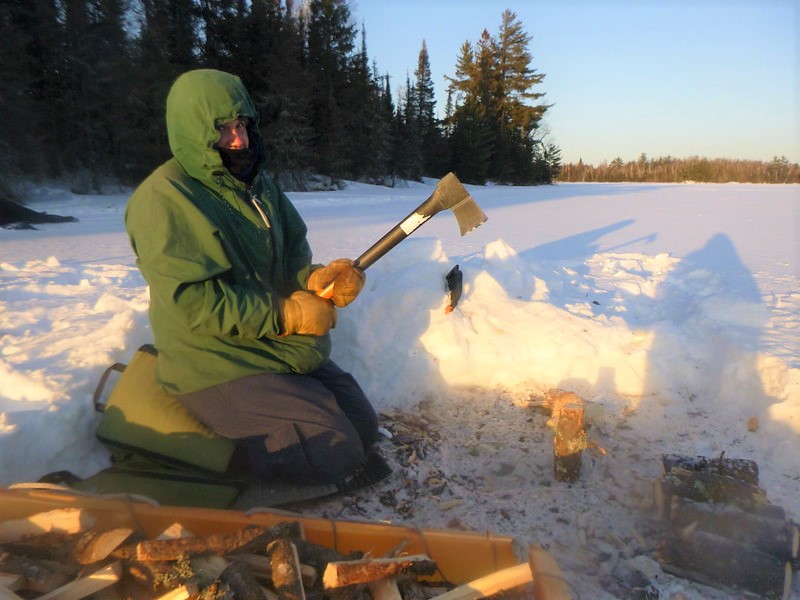 When was the last time you did something truly indescribable?
Most of our lives are filled with the familiar and the predictable. You owe it to yourself to go out and see just what you are truly capable of. You'll laugh, you'll cry and have every single emotion in between. You'll want to quit. Don't!
When you get back, your life and career will shift. What challenged you before won't seem challenging anymore:
What? Do a TED Talk in front of 4,000 people? No sweat! I felled a tree in 7 feet of snow, balancing on one foot because my boot fell off, holding a saw in one hand and a runaway sled dog in the other. TED Talk, Shmed Talk!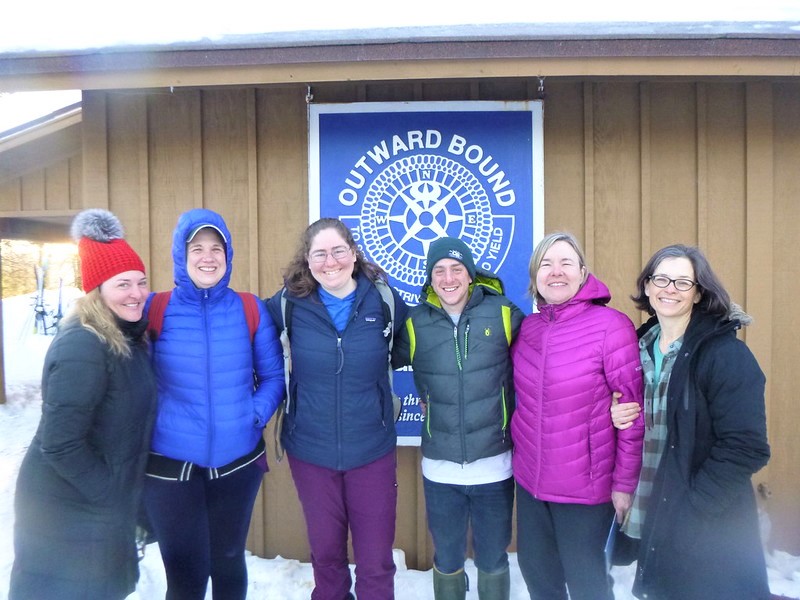 Thank you, Gail, Dagny, Beth, Karen and Carla.
Thank you, Emily and Justin.
Kirsten Bunch can be reached at www.kirstenbunch.com. To learn more about Kirsten's Outward Bound experience, visit her blog: Change the World in a Hot Flash (great title). Why I Cut Off My Underwear is a must read.
About the Author