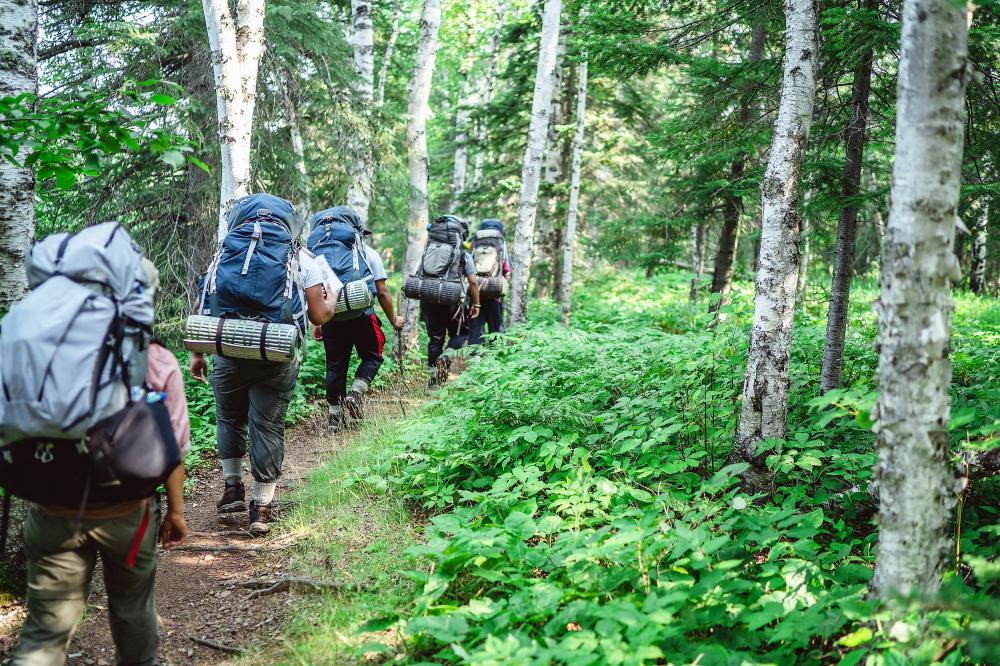 "Never doubt that a small group of thoughtful, committed citizens can change the world. Indeed, it is the only thing that ever has."
Margaret Mead
Greetings VOBS Friends,
I am on furlough this week, and so is Dan Blessing, our Homeplace Summer Program Director. This week, Dan and I, and 20 of our Admin and Program colleagues leave behind a skeleton crew of six folks to stay the course until we return.
It's pretty tough to see VOBS in the rear-view, if only temporarily. We do plan to resume programming at all three of our sites this fall. But for now, we have to fulfill our painful duty to cut costs and enact unpaid staff furloughs in order to make our fiscal goals so we can serve students tomorrow. Safety planning and fundraising must continue at full throttle and it's hard to ease up on the gas this month when there is so much to do to ensure success. However, Outward Bound has taught me two very important practices that are seeing me through this moment:
Appreciation & Reflection
The pandemic, our economic emergency, and current reckoning with racism teach me that even in moments of crisis, it benefits us to slow down, appreciate others and reflect on lessons learned when we can. It's difficult to step away from VOBS at this moment, but in this pause, I have an opportunity to appreciate our team and reflect on their monumental accomplishments. Today, I share Dan Blessing's parting letter to our staff. Dan wrote this right before he signed off for furlough. It is a heartfelt and moving message from a dedicated and wise leader.
*Note of translation: when Dan says, "The Pieh smells like pork," he is referring to the fact that at the height of summer, when the kitchen in the Pieh building at Homeplace is preparing back-to-back ham banquets for multiple crews of hungry graduating students, it tends to smell a bit porcine.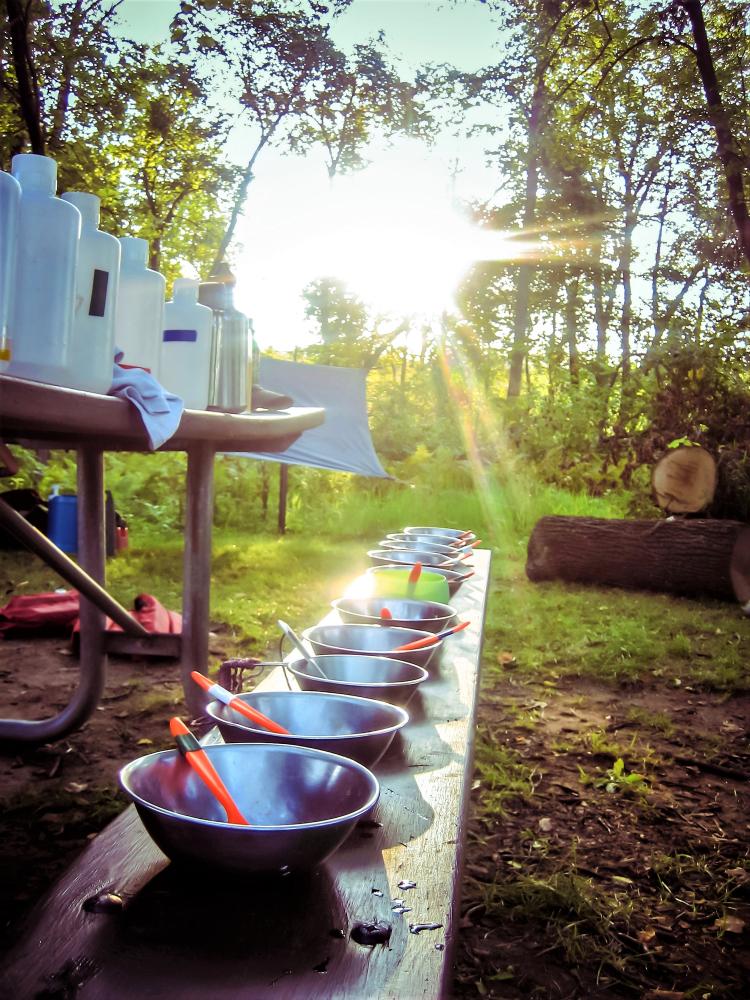 The Pieh Smells Like Pork
It's 8:15 a.m. on July 2. Here's what I thought was going to happen today at Homeplace:
Round One Intercept students are nearing the fire grate on the PCE.
The Pieh smells like pork.
Round Two crews are hydrating hash browns and talking about final expedition.
Round Three is struggling through the always brutal stretch between Basswood and Knife.
The field line is ringing.
Pathfinder is almost done with their independent final.
Classic canoe crews are trying to decide where the heck to camp and dreading the hike to Ennis tomorrow.
The sea kayakers are putting boats in the Big Lake for the first time, and for once it's warm(ish), and calm.
There are three groups on the Superior Hiking Trail using their gravity filters as an excuse for not moving faster this morning.
Intercept and Classic Semesters are rotating through days at Knife Lake.
The blueberries are early this year.
The Sesh Three interns are paddling with Bev Wind, happily oblivious to the business of the summer, getting to know one another, and quietly plotting to make VOBS and the world a better place.
The bus reservation for 40 Rose-Hulman students has just been confirmed.
Down at Twin Cities Center (TCC), 16 students are trying to avoid pylons on the St. Croix River.
Twenty students from St. Phillips are just getting on a sweaty bus to go home after a powerful VOBS experience; the bus driver has the patience of a VOBS Instructor.
Program Manager's are wrangling med forms for nearly 50 Upward Bound students.
TCC Logistics is getting ready to pack out three canoe expeds.
Instructors are heading to the Minneapolis airport to collect teens from Alaska and Texas.
Twenty-four University of Minnesota kids are pitching tents and building fires at Como Park….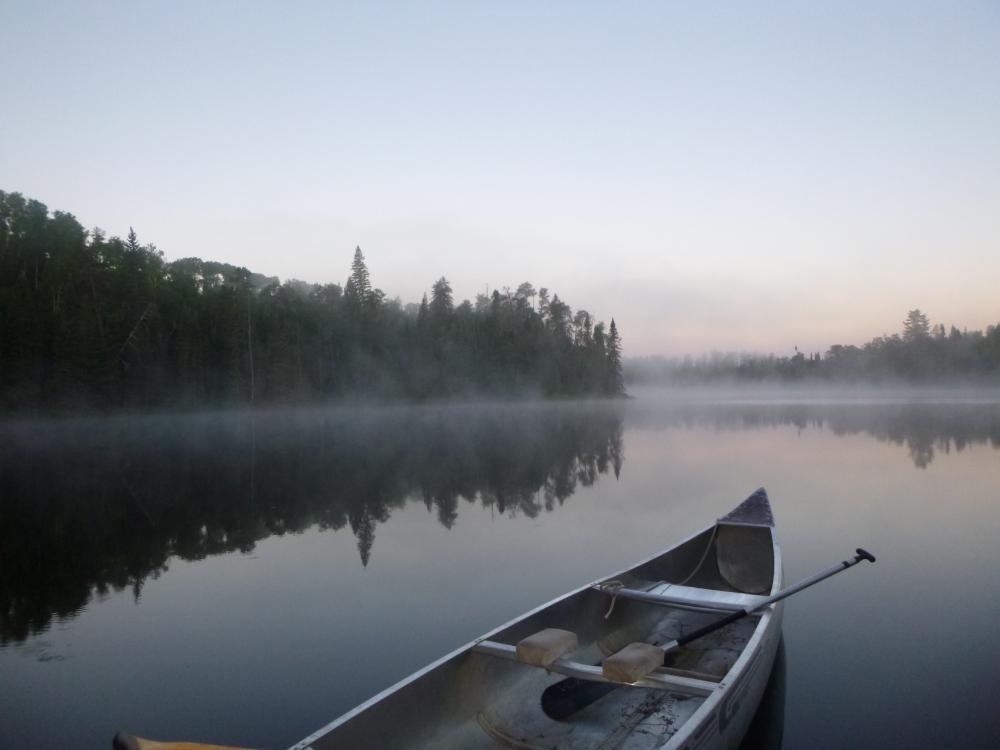 …Wow, I was waaaay off.
Today, there were supposed to be 322 students and staff in the middle of VOBS programming. Just today!
Instead, TCC is mostly closed and Homeplace is quiet… very quiet. I walked around base yesterday for the first time since March. The grass at Quiet Rocks is up to my thighs and the grass over in Student Village is about to swallow up the shacks. It's still very beautiful, and, with the quiet, the beauty is easier to see in some ways.
The river is still dumping into Birch Lake at the Kolp. The sun is still beating on Humpy Rocks and the squirrels are still trying to get into my backpack when I set it down. But still, just today, there are 322 lives on a different trajectory than they would have been had July 2 looked like it was "supposed" to look.
I have a feeling as I walk around Homeplace: This place isn't living up to its potential.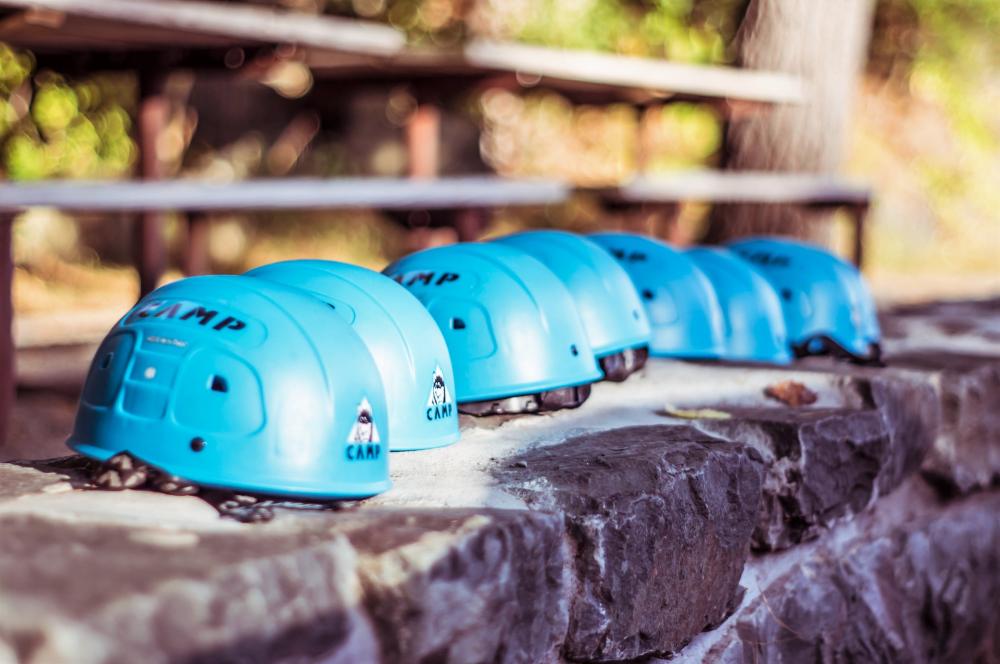 HP is still amazing, don't get me wrong. But it will never be what it should be without young people here. When young people are here, they are excited and nervous to begin or wrap-up one of the most powerful experiences of their lives, facilitated by two of the most talented and compassionate leaders and mentors they will ever know. There's no way to gloss over the magnitude of this loss.
Yet… what happened here at VOBS in the last month, instead of programming, is exactly what I would expect from this school, this community, and the people in it.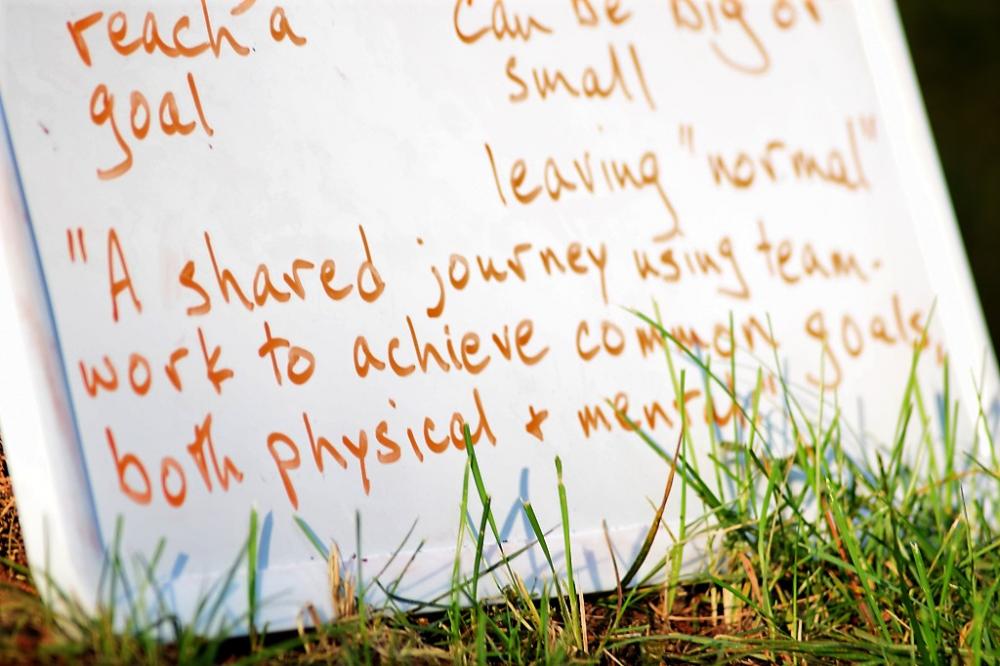 When it became clear that our summer program plans were out the window, this community circled-up. I could make you puke with expedition metaphors to talk about remote work but I'll spare you (at least for now). All I'm saying is that, in the face of total uncertainty, this team did the only thing we all know how to do when we don't know what the hell to do: we circled up.
We looked each other in the eye. We started talking. More importantly, we started listening. And, ultimately, we engaged in a collective process that created meaning and made an impact. That's what we do. That's what VOBS does.
A couple of months ago the VOBS Leadership Team made the big decision to invest a large part of our emergency federal PPP loan to employ VOBS seasonal field staff, even though we had no programs to run. This wasn't a small decision and it also wasn't a surprising one. Why? Because it's consistent.
VOBS has always recognized that our field staff are our greatest asset. VOBS has always chosen to dedicate significant amounts of finite resources to support staff, especially in the areas of development, training, and engagement. The decision to spend these federal dollars on our staff was backed by the confidence that any investment in our greatest resource will inevitably move our mission forward and make the world a better place.
Sully (Director of Programs and Safety) is famous across the national OBUSA network for saying:
"Outward Bound's greatest gift to the world is our staff."
That's not to discredit how our students change the world. Alumni contributions are undeniable. But Sully acknowledges that our staff aren't just instructing when they instruct. Rather, our staff live their values in the world all the time, whether they are receiving a paycheck or not, whether they instruct in 2020 or 1964. Their values-based leadership is a large gift to the world.
We can't, and shouldn't, take credit for students change and growth on course. Our alumni own that. We can't, and shouldn't, take credit when alumni make the world a more compassionate and resilient place.
What we get to own is the fact that we show up. We are committed. We role model compassion, integrity, excellence, inclusion, and safety. We get to own our consistency and our values, no matter what. For some of our students, this may be a new or very needed experience; to have someone show up and care and listen and teach consistently is important. Every time we show up for our students, and for each other, we become better, and we become better equipped to serve.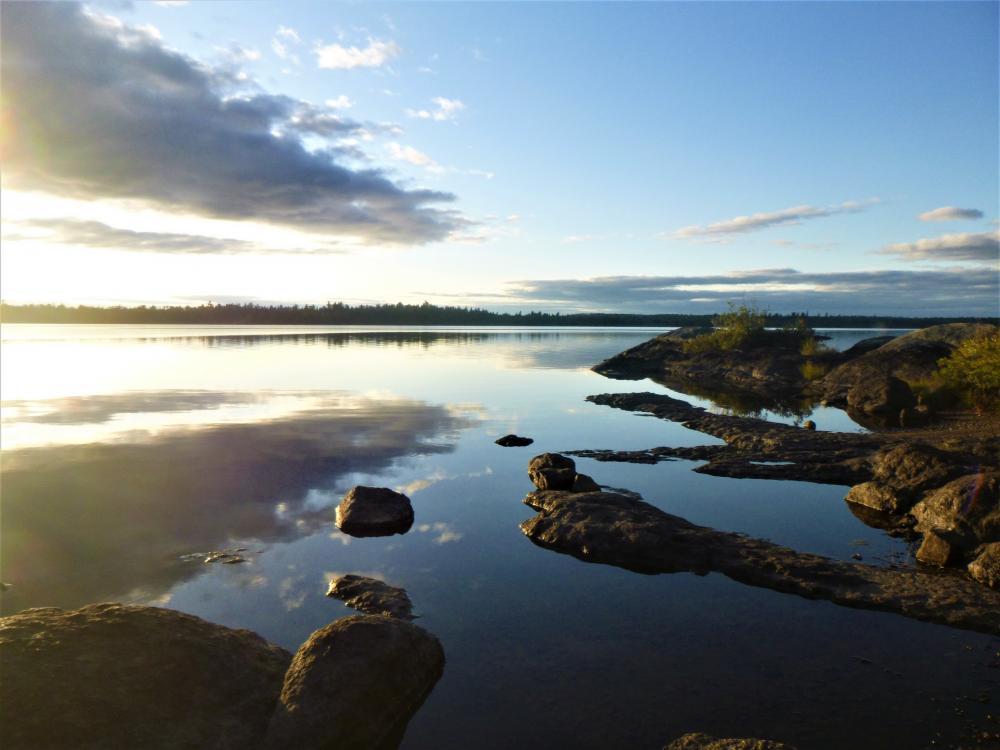 "The willingness to show up changes us; it makes us a little braver each time."
–Brené Brown
So asking our staff to show up in June when we had no students to serve may have seemed like a risk to others but at VOBS, we know that any time our staff have a chance to show up, the world will be better off, guaranteed.
Remote work was not easy and not perfect. It wasn't supposed to be. When has doing something you've never done before ever been easy? Never. Remember, our goals for remote work were: Service, Learning, and Community. With these goals in mind, we also hoped to highlight the Domains of Thriving we use with students and keep our program discussions of Equity, Inclusion, and Diversity alive. From that perspective alone, remote work was a huge success. I want to highlight just some of the outcomes of the last month in relation to our goals:
Service
1,796 hours of community service
$14,590 in giving
807 pounds of trash picked up
203 masks sewn
284 letters written
49 Black Lives Matters marches attended
530 meals cooked for others
799 hours of service to self
Learning
1000's of hours of professional development:
Learning Lab, Domains of Thriving & Best Practices workshops
Equity, Inclusion & Diversity workshops
Anti-racist education
Technical skills training
Social-emotional skills training
Environmental education
Community
100's of hours of dialogue to share different perspectives across different departments
An Equity, Inclusion & Diversity Staff Task Force formed and hosted listening sessions
We listened, argued, owned mistakes, had courageous conversations, were vulnerable and strived to improve.
We have a lot more more to do and many more conversations to have. Our work will never be "done," but that should not stop us from celebrating our successes as a professional team and as a reflective learning community. What we just finished doing was unique. Huge. Awesome! If you haven't yet paused to recognize and celebrate your achievements, please slow down and do so. This is a first for VOBS. Feel proud of what we were able to accomplish collectively under very strange, new, and challenging circumstances.
I realize that this is not the same sense of accomplishment we feel when our students graduate or a successful season ends. It's not the same and it never will be. This is different… but different doesn't mean less awesome. So THANK YOU!!! Thank you for coming to work today. Thank you for showing up. Thank you for making a difference.
As I prepare for my own month-long furlough, I walk away feeling proud of where I work and who I work with.
I'm also very hopeful about what we will accomplish together in this weird, wild, new world that we find ourselves living in.
See you 'round the campus,
Dan Blessing, Summer Program Director, Homeplace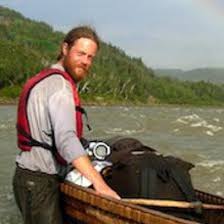 Thanks to Dan for this reflection. I share Dan's deep apprecation for the VOBS team and I too am hopeful about what we will accomplish in the future, together.
About the Author