"The greatness of a community is most accurately measured by the compassionate actions of its members."
– Coretta Scott King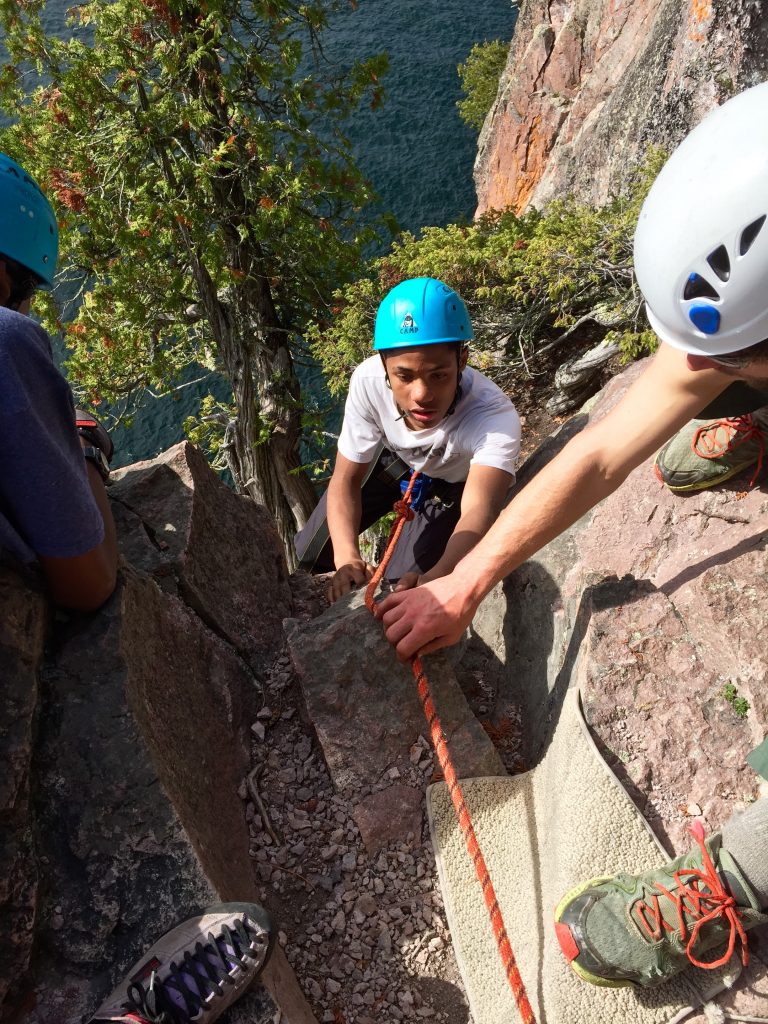 Out "on course," Outward Bound students learn to function as valued members of a group working toward a common goal. In addition, they master the "wilderness ethic," step up to serve, participate in group decisions, solve problems together, and do more than their fair share. Afterwards, it's these experiential lessons that our students take away from their courses and use to improve the trajectory of their lives and community going forward.
That transformation is also made possible by community support. Community is a member of the crew, their personal brigade, instructors out in the field, friends and family back home, and the schools, businesses and organizations in their neighborhoods.
Community Partners
Our Twin Cities programs served the greatest number of youth in the our Urban Center's eight-year history last year. Furthermore, we expect to continue to grow. This year we are targeting 10% growth in numbers of youth served again in 2018. This past Spring, Voyageur Outward Bound School was awarded over $100,000 from four long standing Foundation partners to fund leadership development programs for youth in our Twin Cities community. In fact, with this help, we will meet goals and deliver on our mission.
We would like to thank the Otto Bremer Trust, Richard M. Schulze Family Foundation, George Family Foundation and the H.B. Fuller Company Foundation for their incredible support. Their funding will be used as a match to help Twin Cities schools and youth development programs partner with VOBS to build social and emotional learning (SEL) skills in targeted groups of high-need, high-potential students.
Youth Leadership
When asked why this work is important to support, Anna Bosak, Community Affairs Specialist, at H.B. Fuller Company Foundation shared,
H.B. Fuller Company Foundation is committed to helping young people develop their leadership skills and become productive, successful adults. VOBS programs align with our mission by offering youth the opportunity to challenge themselves and explore their strengths in a unique setting. Over the past five years, we have been consistently impressed with the impact of the program. Specifically, this is why we continue to partner with VOBS to reach our shared goal of promoting youth leadership.
Dan Reardon, co-CEO and trustee, at Otto Bremer Trust also noted that:
We target programs to the specific needs of the youth served by its partners. Voyageur Outward Bound School creates a path toward resilience and leadership. Participants come away with an increased sense of confidence, development of interpersonal skills, and increased dedication to hard work.
Leadership, Mentorship and Paying it Forward
VOBS launched Twin Cities programming in 2011 to make our programming accessible to all, including those who would not normally get to experience something like Outward Bound. One of our Twin Cities partners is Open World Learning Community (OWL). In 2014 we initiated a partnership at OWL that engaged several African American 7th and 8th grade boys who were in the Principal's office too often and for the wrong reasons.
VOBS and OWL worked together to create a two-year long program called STRIVE. As a result, since starting the program these students' attendance and grades improved and they set important goals for achievement. Furthermore, when these students graduated from their two-year program they asked if they could give back to the new cohort of students. Specifically, they suggested we start a mentorship program. So we did, and they mentored the new young men in STRIVE.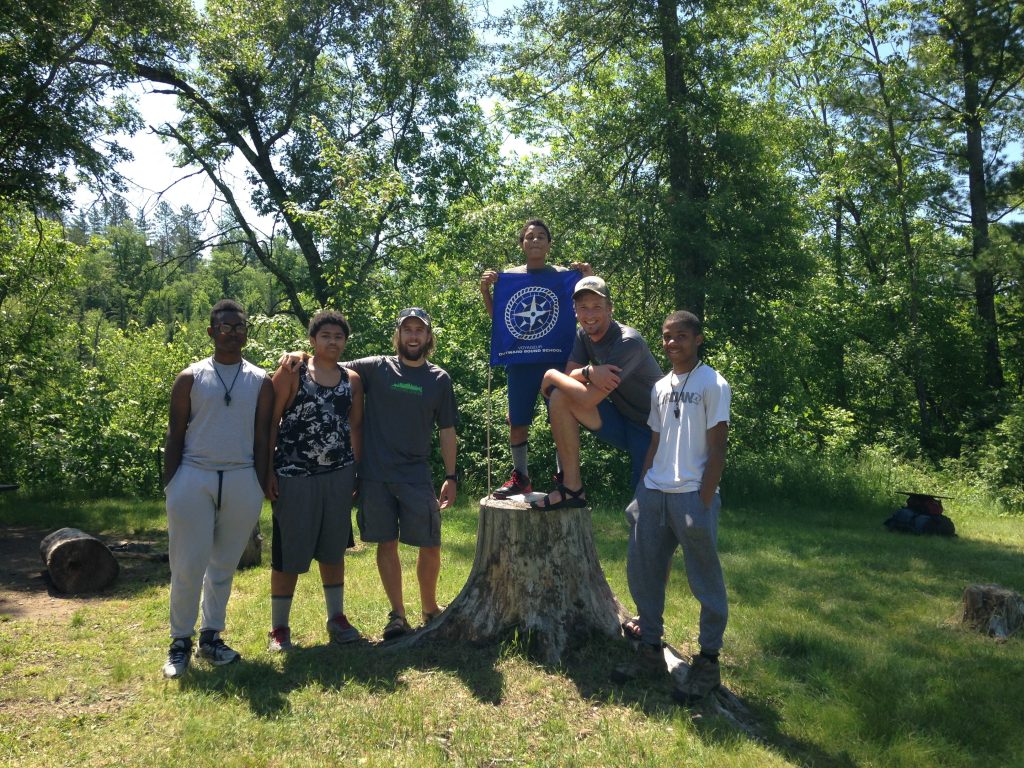 Lessons for Life
Our instructors supported their growth and were lucky enough to have these original graduates mentor the younger students. These original program graduates are now positive role models. They have the skills and confidence to give back to their community and pursue their dreams. In addition, as high school graduates, they have been accepted to post-secondary schools for the Fall 2018.
Sometimes success doesn't come alone.  Teamwork sets the winning tone.
I learned that I have a big voice and people listen when I use it.
Strength doesn't come from what you can do, it comes from overcoming the things you thought you couldn't.
Today VOBS has grown this STRIVE program to serve two additional St. Paul Public Schools and two non-profit organizations with similar program structures. Our students in this program include Hmong immigrant students, previously incarcerated young men of color and youth experiencing homelessness. At VOBS, our purpose is to be a strong component in every child's equitable education.
About the Author