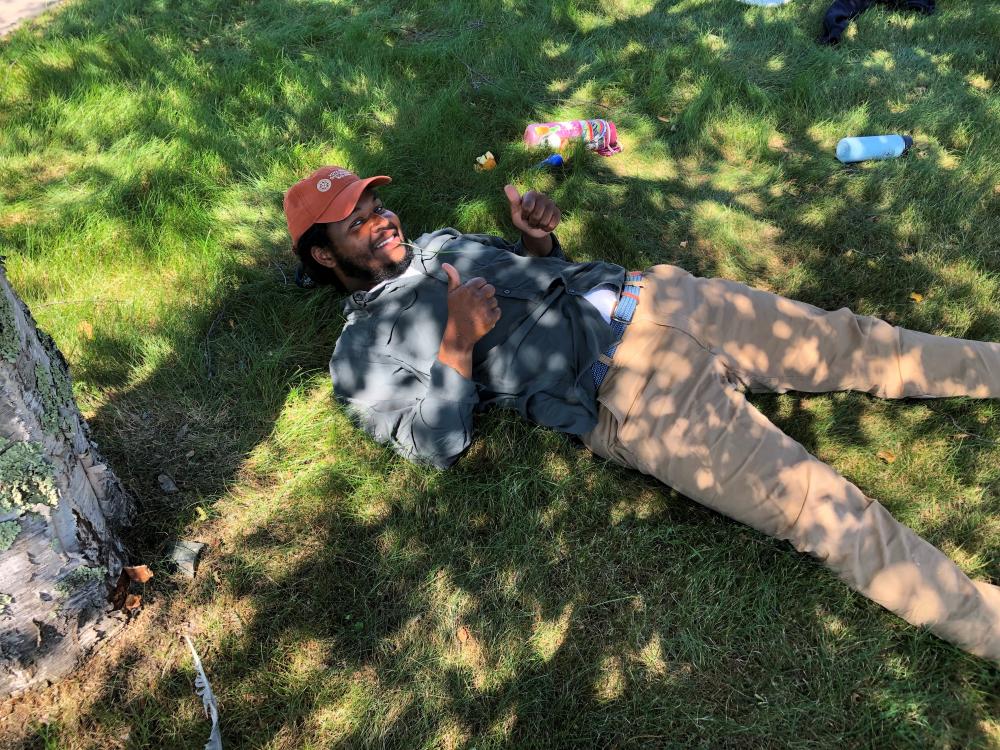 "We delight in the beauty of the butterfly, but rarely admit the changes it has gone through to achieve that beauty."
–Maya Angelou
Greetings VOBS Friends,
My furlough continues this week and while I'm away, I've asked our Director of Partnership, Marlais Brand, to share her recent conversation with two alumni, Nate and Andrea.
Andrea and Nate are mother and son, and, like many of our alums, they have an inter-generational relationship with Outward Bound. Outward Bound, like anything else, can run in families. When a parent has a life-changing experience, they are likely to seek this opportunity out for their child when the time is right.
Here at VOBS, we are especially proud to serve subsequent generations of the same family. Discovering potential is a great family tradition and I'm delighted to share this conversation with you today. If I'm not mistaken, Marlais found the conversation itself life-changing… and perhaps you will too.
A Beautiful Thing
I was nervous about chatting with Nate and Andrea.
I find it strange and difficult to ask folks who don't know me to be open and vulnerable about important and challenging experiences, like Intercept.
In reality, though, it should come as no surprise that Outward Bound alumni take vulnerability in stride. Time and again, in conversation with our alumni, I encounter openness, authenticity, and a willingness to share deeply felt experiences frankly.
Still, I was nervous when I hopped on the Zoom call with Andrea and Nate. But mother and son not only embraced our conversation, they met the dialogue with a rigor of thought that seems to speak to a profound respect for communication, reflection, the Intercept experience, and each other.
I was certainly struck by the content of their conversation but I was equally impressed with how they conducted the conversation. The two seem to have an abiding appreciation for vulnerability and clearly see one's willingness to be vulnerable as an indicator of a person's compassion and strength.
As a mother of teenagers, I was profoundly moved to witness this thoughtful, respectful, tender, and forthright exchange between parent and child. I witnessed something pretty magical (over Zoom?!). I think it was the kind of conversation most parents dream of having with their young adult child someday– at least I do. I'm very thankful to Nate and Andrea for considering my questions and taking such care in answering. It was a humbling experience.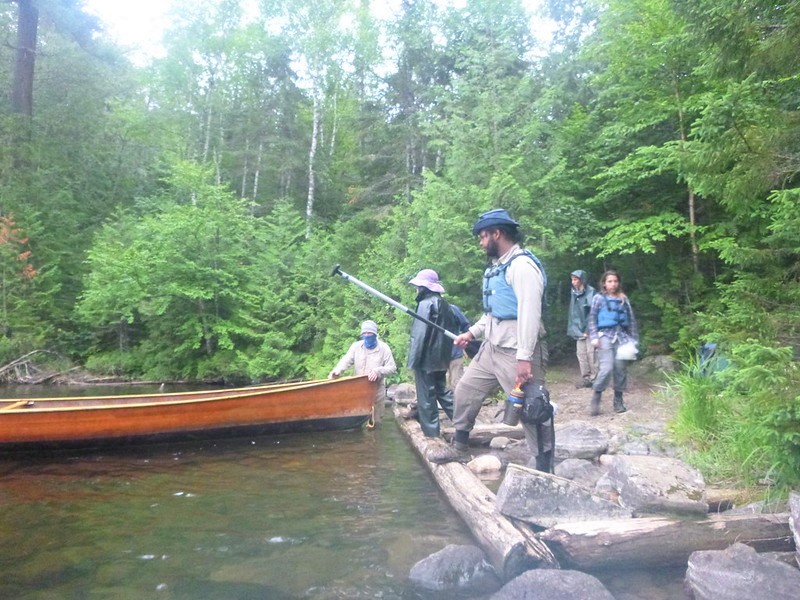 In the spring of 2019, things were very bad. Something needed to change, and change quickly. Andrea and her husband, Herb, had tried lots of traditional methods to help their son, Nate, grow and make better decisions, but nothing seemed to work well nor for long. Nate and his parents were not getting along. Really not getting along. Communication was very compromised. Andrea and Herb were on the verge of asking Nate to leave home.
During one sleepless night, Andrea got up, went online and found VOBS, and she found Intercept.
Andrea says, "It made so much sense, since I went Outward Bound myself. Outward Bound's strengths-based approach to outdoor learning and teamwork gave me so much hope."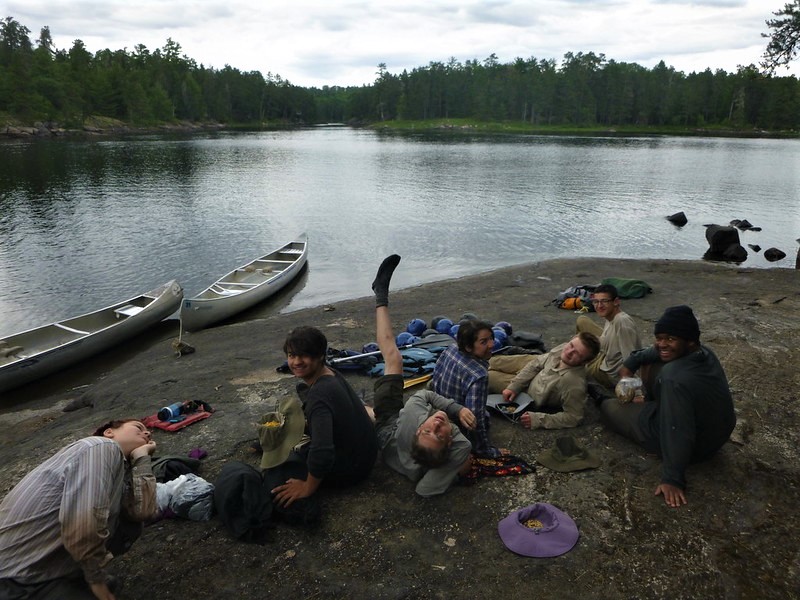 So Andrea reached out to the VOBS team to learn more and began to lay the groundwork for her family. Then, Andrea and Herb gave Nate a revised ultimatum: leave home or go Outward Bound. Two choices.
Andrea smiles and shakes her head, remembering the options posed to Nate. "Well, I was scared to death. It was terrifying."
Nate adds, "I was scared too. I didn't want to leave my family. So, I made the only choice I could. I went Outward Bound."
"He had no idea what he was getting into. It all happened so quickly– like within two and a half weeks. It was a whirlwind. Nate enrolled himself, they screened him, and he left."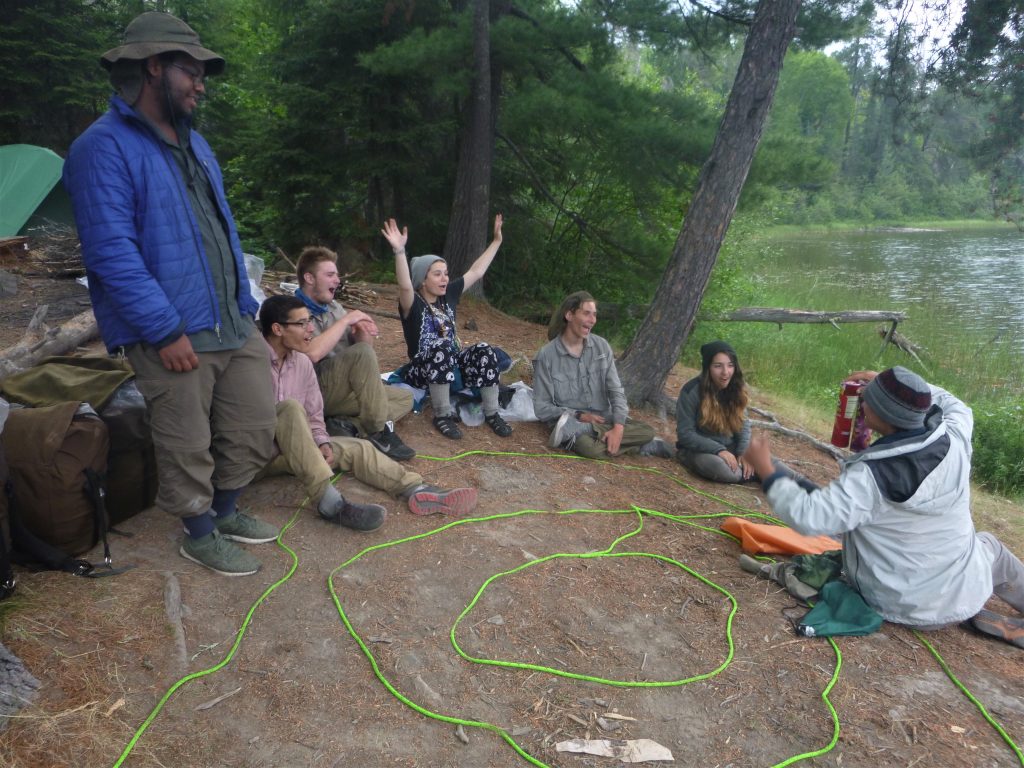 Almost exactly a year later, Andrea still seems shocked by the swiftness of it all. "He was here one day and then he was gone. In the woods for 50 days." "It was tough. But I think it was harder on them."
Nate shakes his head like his mom and smiles at the memory. "I had NO idea what I was going off to do. It was rough but I think they had it harder." He looks up and addresses his mom's Zoom image. "You had to think about me all that time and you had no idea how it was going to go. I was busy every day working to survive and learning."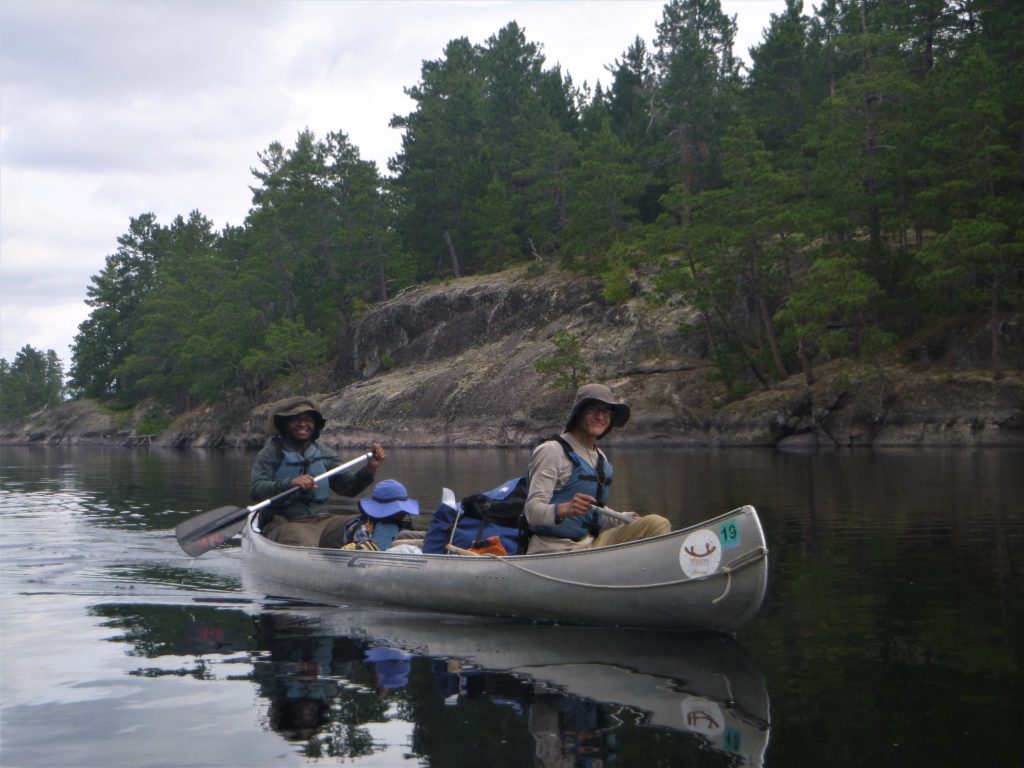 As I would learn in over an hour of conversation, Nate often puts himself in other people's shoes. When he reflects on his Intercept experience, and subsequent powerful moments of learning in his life, he focuses on the experience of his loved ones and his peers. His default is empathy and his practice is perspective. I do not think Outward Bound or Intercept gave Nate empathy or perspective; I think that's all him and his parents.
But, it is apparent that Outward Bound gave Nate an opportunity. As he says, "Intercept gave me the opportunity to figure out how to show up in this world."
"Intercept did not save me. Outward Bound doesn't save people. Outward Bound gives people a chance to figure out who they are and who they want to be. Intercept gave me an opportunity to figure out how I want to show up in this world. Intercept gave me a chance to decide how I want to respond and react in any given situation. I had the time and space to consider that and figure it out."
When I ask her, "Why Intercept?" Andrea is silent for a moment.
"Well, we felt like we really had no choice. Nate needed a break. We needed a break. Something needed to change drastically. I remembered my own Outward Bound experience– it just helped me develop so many communication skills that I've used throughout my life. We felt like Nate needed something really different, something life-changing."
Nate explains his experience: "Intercept is hard. Fifty days out there. Fifty days. It's grueling and physically demanding. Taxing, exhausting. I feel like that's an important part– the physical toughness. I needed it to be hard so for a while I only had to focus on that– how tough it was. Your whole body is working to survive and your mind is focused on doing the next thing. And then, you have those moments where you are so tired, you feel like you can't think, but then you do think. You listen to all those other people in your crew. You talk to them. And you start to realize you have an opportunity here to think about who you are and who you want to be. Things begin to get clearer. And the wilderness has always done that for people, right? Henry David Thoreau. His cabin is very close to where I am today. It's powerful to be out in the context of the wilderness. That's where people have often gone to find themselves."
Nate seemed to find clarity through the experience of his peers, the six other students on the course, his crew.
"There were people from all over the country. Totally different experiences. Different towns, different families. Different economics and politics and perspectives. But all of us had one thing in common: we were all struggling to figure out how to get along in this world. We were all having trouble coping with life. That was huge for me. I looked around and I thought, all of these people are struggling like me. We are all struggling. It's not just me. This is a common experience. After that, things really opened up. I started to think about how my choices affect other people, how I'm connected to everyone else. I thought about my family and the sacrifice they were making, and my choices. I figured I'm here, so I better make the most of the opportunity."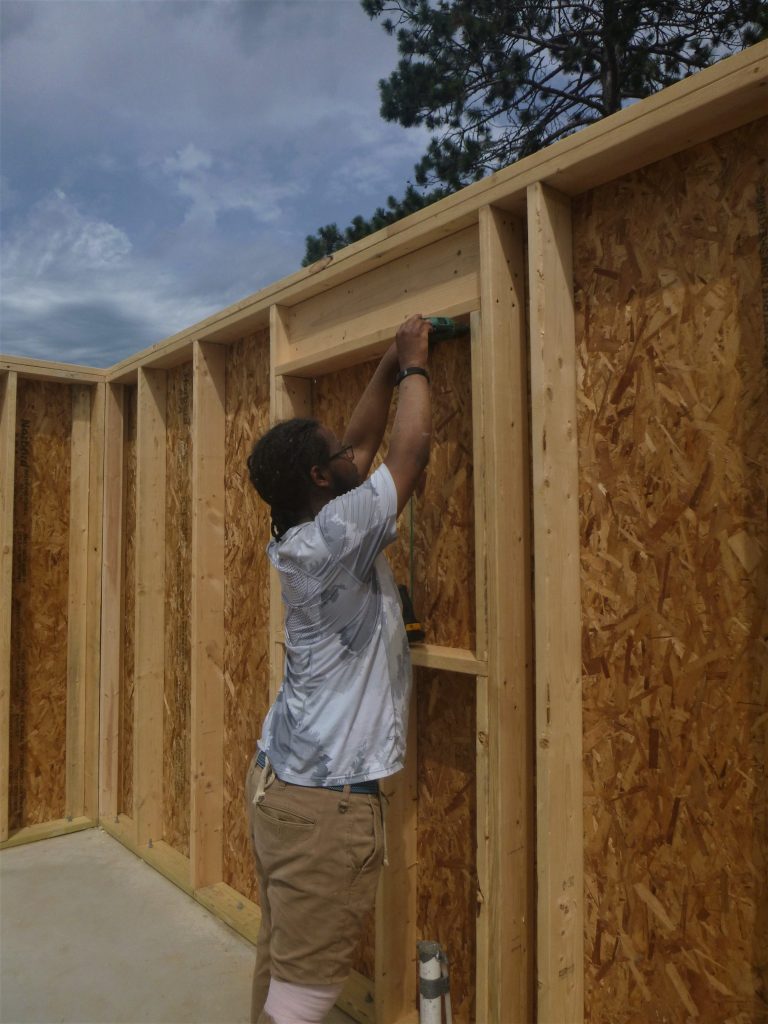 But the thing is, Nate wasn't always there. His Intercept course was intercepted by another challenge.
Nate got a staph infection in his knee. His joint swelled to the size of a grapefruit and he was evacuated from course and sent to the hospital for treatment.
While out of the field, Nate considered his options: go home or go back out. He was about 25 days in. As I understand it, the VOBS team was reluctant to put him back in the field, but Nate advocated to do just that. So, after antibiotics, he rejoined his crew, only to fall and split the same knee open, resulting in another, and final, evacuation– with stitches. VOBS planned to send Nate home to Boston. Again, Nate asked for consideration:
"I'd come that far. Again, I saw that I had a choice. It was really important to me to make a choice that would be good for me and for my family, that would give us the best outcome. Was I doing everything I could do to get the most out of this experience? My answer was: If I can stay, I should stay. For medical reasons, they wouldn't let me go back out there, but I talked them into letting me do work around base and volunteering."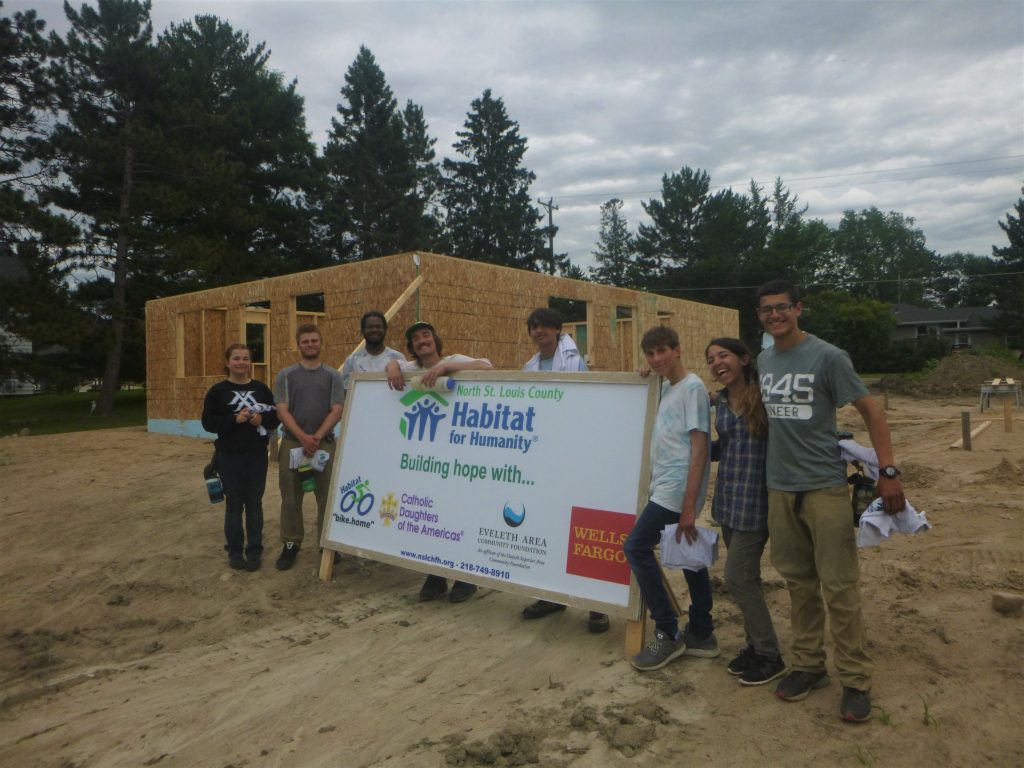 This was kind of astounding to me. How did Andrea feel about this? And at the end of the day, did Nate really think Outward Bound was worth the risk? And the pain?
Andrea is philosophical when I ask her about Nate's choice. "I was really scared about Nate getting the best medical care. My husband and I respected Nate's decision. We wanted him to succeed– even if it was not in the way we had anticipated. We trusted the VOBS team. They were fabulous and very communicative with us. In the end, he stayed. He stuck it out."
Nate is very frank. "Was it worth it? Yes. My knee might never be quite the same! But I knew the risk. I understood that I had a choice to come home and get more medical care and follow up here, but I chose to stay because I thought I would get more out of staying. I weighed my options and I wanted to see it through."
I can't help asking, "But is Outward Bound worth it? There are always risks. The risks are real."
Nate rubs his hands over his eyes and shrugs.
"Is Outward Bound worth it? My answer is F-YES."
Nate raises his eyebrows.
"Sorry Zoom Recording, but that's my answer: F. Yes."
Nate and Andrea covered a lot of ground in the conversation and Nate shared at least three important post-course moments. I'd like to share one I found most profound here. There are moments in life when another person teaches you something very important about how to live. This is one of those moments.
Andrea and Nate showed me how I want to show up as a parent and as a child. Andrea, who happens to be an inter-generational specialist (why am I not surprised?), tells me that the new term for inhabiting these two roles and straddling the generations is, "adult-child." So, this mother and child teach me how to be a better adult-child.
Andrea asks Nate a series of questions: "Nate, can you explain to Marlais what you're doing right now? For work? I don't think you would have been able to do what you're doing this summer, last summer. Do you?"
Nate: "Oh, I'm working for my grandparents. I work in their gardens like 12 hours a day or more. It's really hard work. I'm helping them plant and take care of things every day, all day long."
Andrea: "I don't think you would have had the patience to do this last summer. Do you?"
Nate: "Definitely not. I never could have done it."
Andrea: "I think one of the biggest changes I see in you is patience. You have the patience to do the work, you have the patience to be with them. You have the patience to be with us."
Nate addresses his mom. "Well, I respect their game. I look at them and I realize that without the sacrifice of my grandparents, I never would have gone Outward Bound. They worked hard and built something. The way they taught you to work hard. I see their work ethic."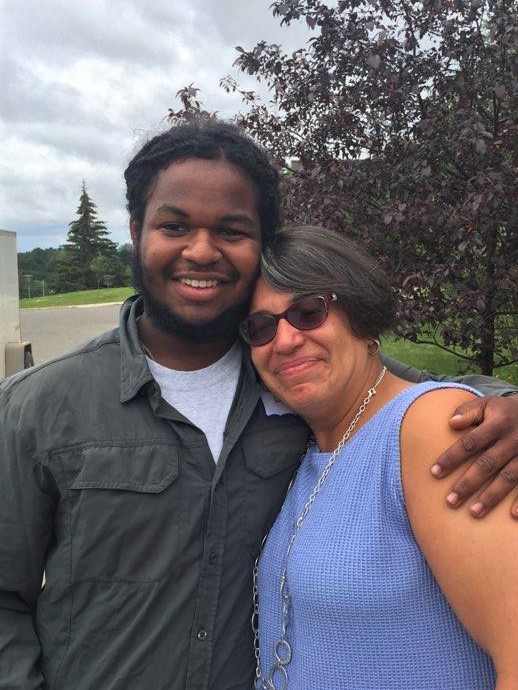 Nate continues, "I see your work ethic and I have to respect that. I have a responsibility to do the best I can. I see it when I look at them. You know, I had this moment where I saw my uncle taking a picture of all of the kids at a family thing. He's not a photographer, doesn't usually take pictures, and I'm noticing he's doing this and I'm wondering, 'What is he up to?' And I'm watching him get everyone together by the pool to frame up this photo and I realize he's taking the picture of all of us because it's important to him. He wants to remember. He doesn't want to forget. And so now I don't want to forget. I want to remember."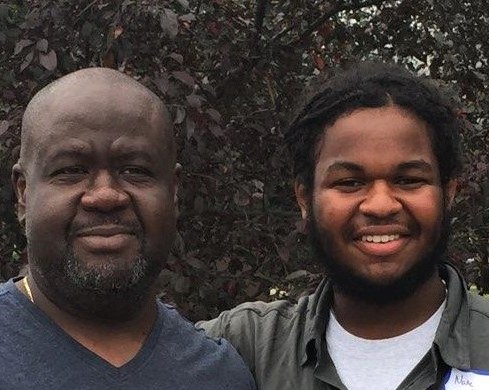 Nate is quiet for a moment. It may be cheesy to admit, but I'm fighting back tears at this point. Andrea's face is soft and her gaze is focused, across time and space and technology, on her son's virtual face. Nate looks at his folded hands.
Andrea says, "That's a beautiful thing to say, Nate. That's really, really beautiful."
Nate takes a breath, rubs his forehead, and looks up.
"I look at my grandparents and I think, I am the dreams of my grandparents' people. I am the dreams of slaves. I look in the mirror, and I'm the American Dream. I am the hopes of Italian immigrants and slaves. If there's an American Dream, I'm it. Now I ask myself, Have I tried my best to learn from them? I want to be an asset to my community. I need to learn as much as I can from everyone and everything."
That's a beautiful thing to say, Nate. And a really, really beautiful thing to hear. I have no words but these: Thank you, Andrea and Nate.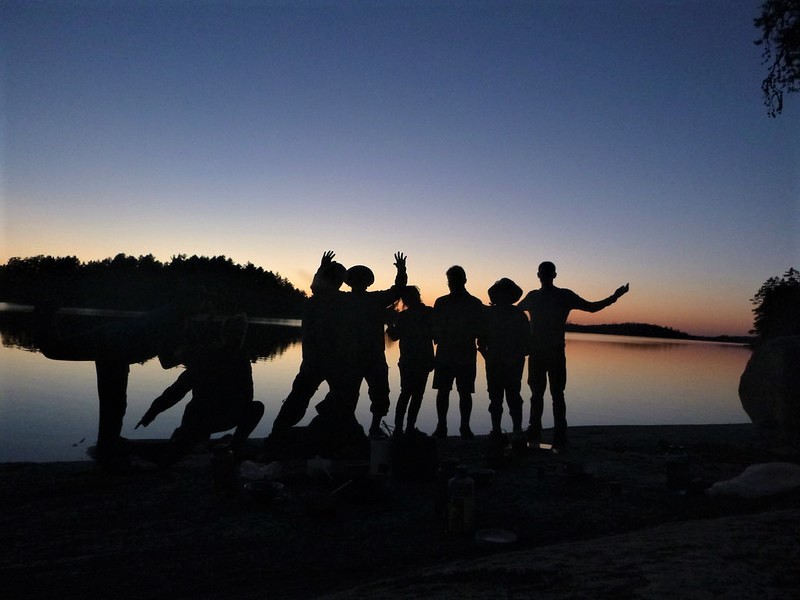 My thanks to Nate and Andrea for sharing their story and their strength with Marlais, and all of us. When we say, "Outward Bound changes lives through challenge and discovery," we acknowledge that it is our students who transform their own lives and in so doing change the lives of others. More resilient and compassionate people, for a more resilient and compassionate world.
About the Author