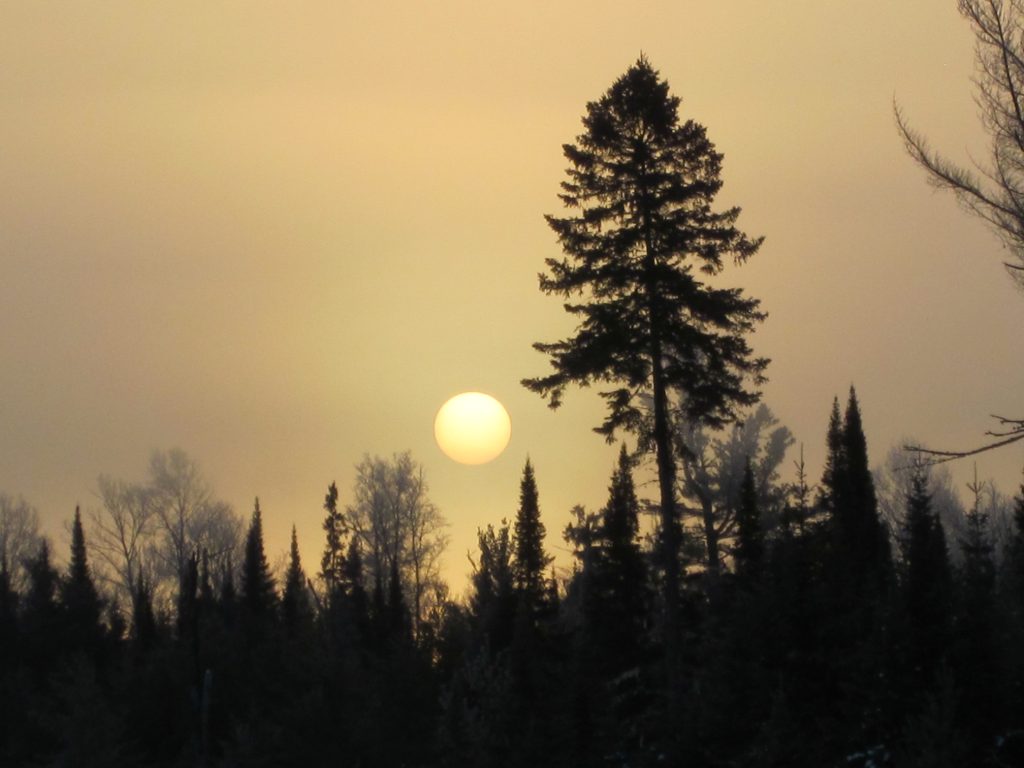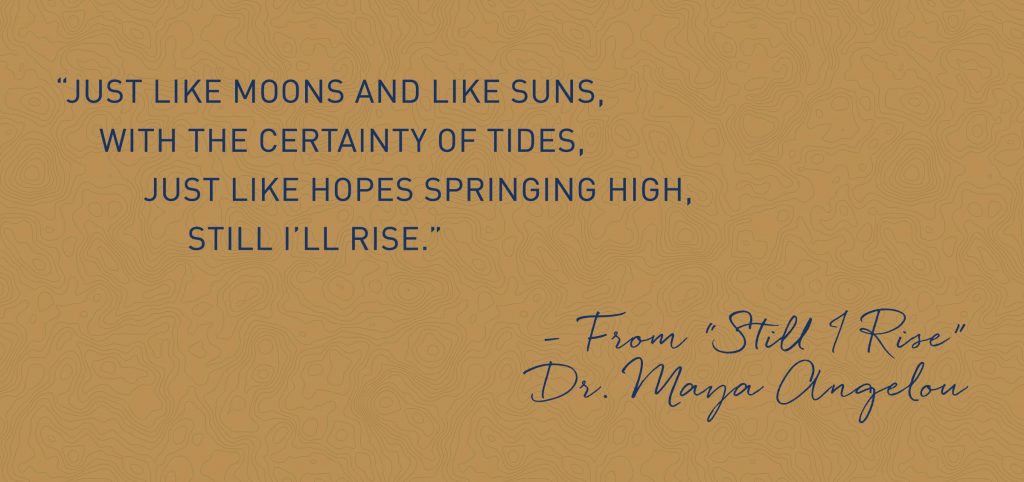 Greetings VOBS Friends,
Brrr! If you look at the thermometer these days in Minnesota, you might not believe it's spring. But spring has definitely sprung at VOBS. Our activity level is a good indicator of the season. Winter programming has wrapped up in Texas and Ely, and the spring semester is coming to a triumphant close for Twin Cities school-year students. Now we're all turning our attention to summer. It's going to be busy, and we're getting ready to help change many young lives at Homeplace and in the Twin Cities.
Today, we're pausing for a moment to take a look back at a first quarter of 2022 progress. Why? Because we want to share VOBS' successes, understand our challenges and take a quick compass bearing on the future.
First, Some Equity Success
We published an Equity, Inclusion and Diversity statement this quarter! We're very proud of our inclusive and collective effort to identify and articulate our EI&D strengths, challenges and goals, and we encourage our community to read, share and inform the statement today, and tomorrow. We welcome your perspectives, and know that we all play a role in advancing Equity, Inclusion and Diversity at VOBS. Please read our EI&D statement here.
On a related note, the VOBS EI&D Work Group and Board EI&D Committee are now established. This means that a dedicated group of employees and stakeholders now take up the mantle to guide VOBS Equity work as we move into the future. Equity work is now a fundamental and sustaining part of operations at VOBS.
VOBS Scholars Launch
Speaking of equity, we launched the VOBS Scholar initiative to fully fund Student of Color participation in Open Enrollment courses. This was a big team effort with Marketing, Partnership, Student Services and Development working together to create a web portal, recruit VOBS Scholar pipeline partners, enroll students and fund the endeavor. We maxed out the funding for this initiative in just a few weeks, enrolled close to 20 students and established a waitlist. This was thrilling. It means that the VOBS Scholars initiative works, but it also tells us demand far outstrips current funding. We did release a second round of limited funding to serve more of those waitlisted students, and we are forecasting additional funding for the future. Stay tuned for forthcoming stories of VOBS Scholar experiences this year!
They're Outward Bound
We graduated over 200 VOBSters this quarter. By the end of next month (May), close to 300 fresh VOBS alumni will be Outward Bound in the world, leading with resilience and compassion. That's why we are here– to help make the world a better place. You, our community of stakeholders, are change makers. Thank you for leading with resilience and compassion– we are proud to do this work shoulder to shoulder with you.
Q2 and Beyond Sneak Peek
This summer we're working with 240 young men of color from The Fellowship Initiative (TFI) at Twin Cities Center, thanks to OUBSA, TFI and JP Morgan Chase. Superior Hiking Trail, look out, here we come!
Over 90 Field Staff are returning back to lead VOBS Summer expeditions. Among them, 24 interns– let's hear it for this new class of talent and energy– the wave of the future for VOBS!
Notre Dame and Rose-Hulman are returning to Homeplace, we'll serve more than 200 merit scholars this summer. Paddles-up!
2025 Planning is underway. We're revisiting and revamping the plan we published in 2019, with the help of the VOBS team at-large. We're aiming to serve 8,000 students between now and 2025. The VOBS Board will approve the updated plan later in May. We'll be sure to share this with our broader community.
Snapshot of Success
STUDENTS
On track to serve 1,300+ students in 2022
Worked with over 200 students at all three sites
Worked with 50% Students of Color
Enrolled nearly 20 VOBS Scholars, surpassing our goal
Implemented Equity solutions in Student Services to remove barriers to enrollment
Hired two seasonal Course Advisors
Established partnership with Saint Paul Public Schools to serve more than 10 sites
Updated COVID-19 safety protocols
STAFF
Instituted 3% pay increase
Conducted annual reviews
Hired more than 40 Field Staff for summer
Hired Summer Program Director
Hired Twin Cities Associate Program Director
Launched weekly staff training
Published EI&D Statement
Established EI&D Working Group
Established Board EI&D Committee
STEWARDSHIP
On track to realize $2.3M in Annual Funding
On track to realize $2M in Endowment Funding
On track for $2.6M in Open Enrollment Revenue
On track for $1.1M in Partnership Revenue
On track to grant $550K in Program Funding
On track to provide $220K in Scholarships
Launched 2025 Strategic Plan Update Process
Secured IT support services
Conducted cybersecurity review and training
Launched CRM student data improvement project
Like the rest of the almost-post-Pandemic world, we are hyper-focused on staff wellness, retention and recruitment. It's a brave new employment world out there and we want to maintain a strong and supportive VOBS workplace and culture that retains and attracts talent. Culture is one of our key strengths, and it is evolving. We've always centered students and staff at VOBS. Now more than ever, we see opportunities to support our current staff, and to attract new and more diverse talent.
Routine readers of this message know that this year, VOBS is managing a strategic loss to invest in staff compensation. This is just one step to increasing support. Staff housing, cost of living stipends, improved Human Resources systems, weekly training for full-time folks and hiring more full-time program positions are just a few of the ways we've started to increase support for staff this year. We have more work to do to sustain and deepen our bench, and strengthen our culture and team through diversity.
Our most urgent need is to hire more talent into VOBS Field Staff Instructor positions. Our current team needs this added support to pursue our goals and deliver on our mission. Like everything we do, we really can't do it without you. Please help spread the word that VOBS is hiring, for today and for tomorrow. If you know individuals or organizations who should explore a career at one of the very best places to work, please share this link today:
Thank you for leading with compassion and helping VOBS change lives.

About the Author