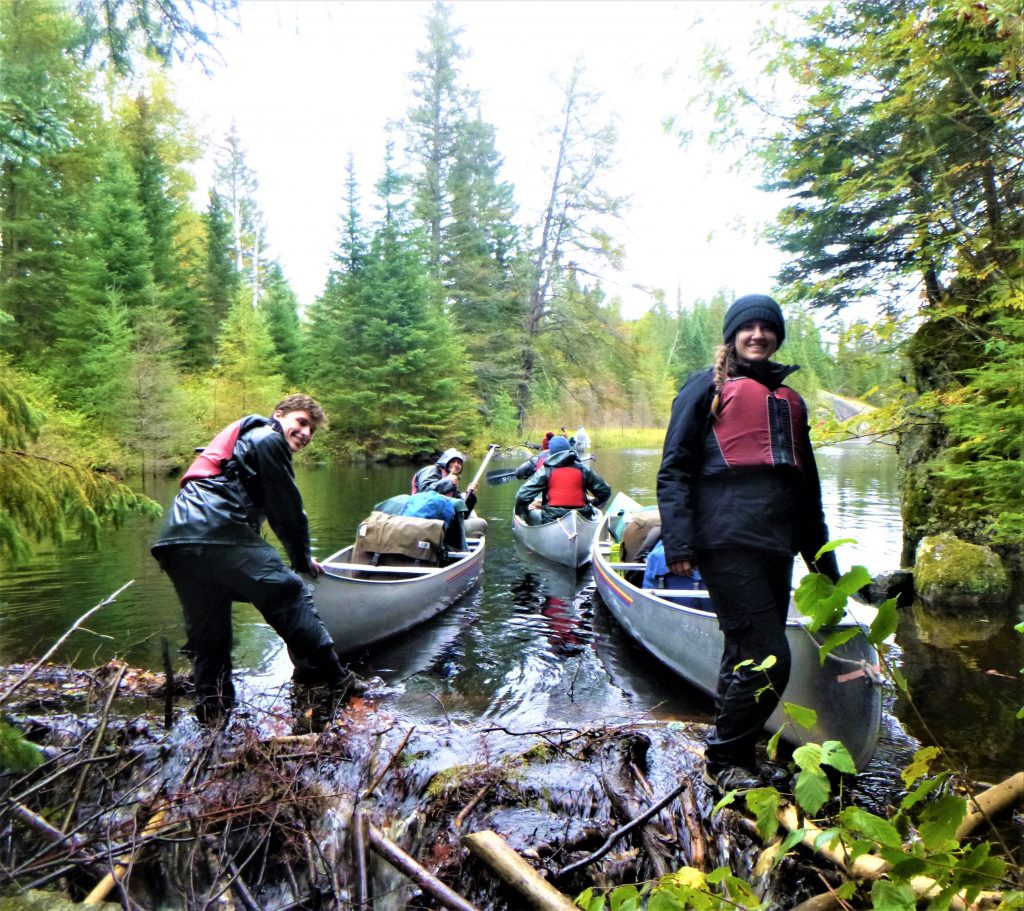 Dear High School Grads & College-Age Students,
In the weeks, months, and years to come, you will need courage, confidence, and tenacity. You're facing new challenges every day and you're coping with a lot of uncertainty. From a global pandemic and an economic crisis, to a widespread reckoning with racism, the world is a complicated place and you are navigating the "next normal."
While today's challenges are big, they are making you stronger. Outward Bound would like to help you continue to build strength and resilience as you pursue your dreams and goals. This fall, many are reconsidering college. We understand that higher education is likely to look and feel quite different this year; many are deferring enrollment or considering a gap experience. If you count yourself among those that are on the fence about online or hybrid higher ed this year, consider Outward Bound as a college alternative.
Voyageur Outward Bound will offer in-person, experiential, leadership programs this fall in Minnesota and Texas.
Pursue your dreams in-person and build vital leadership skills alongside motivated peers in a beautiful place. This is not a vacation. It's an education. Outward Bound is discovery through purposeful and faciliated challenge and adventure. Your multi-week or semester course will progress through our leadership Theory of Change.
Discover belonging, strength, and purpose in the Boundary Waters or Big Bend.
Outward Bound's educational model is designed to support you from skill acquisition, to practice and, ultimately, autonomy. You'll learn to surivive, and then thrive in the wilderness as you progress through three phases of development: Learning, Leadership and Responsibility.
Outward Bound is a life-changing experience that looks great on your resume.
Employers and Admissions teams recognize Outward Bound as the gold standard in leadership development for young adults. They know that Outward Bound alums have lived leadership and possess well-developed technical and social-emotional skills.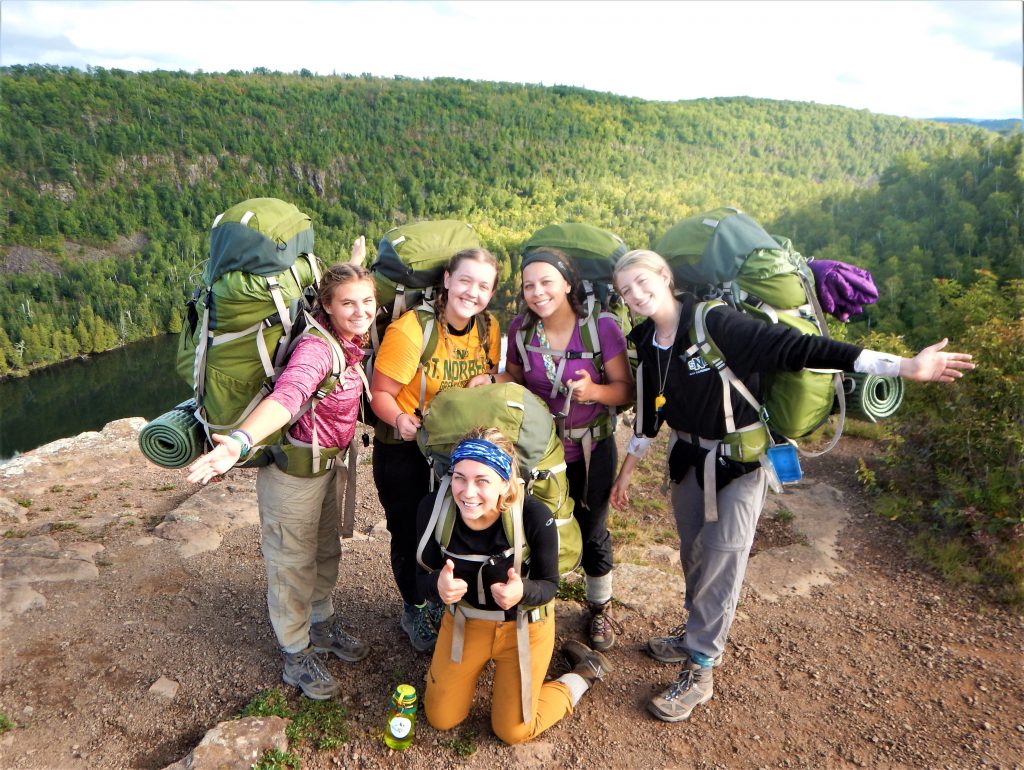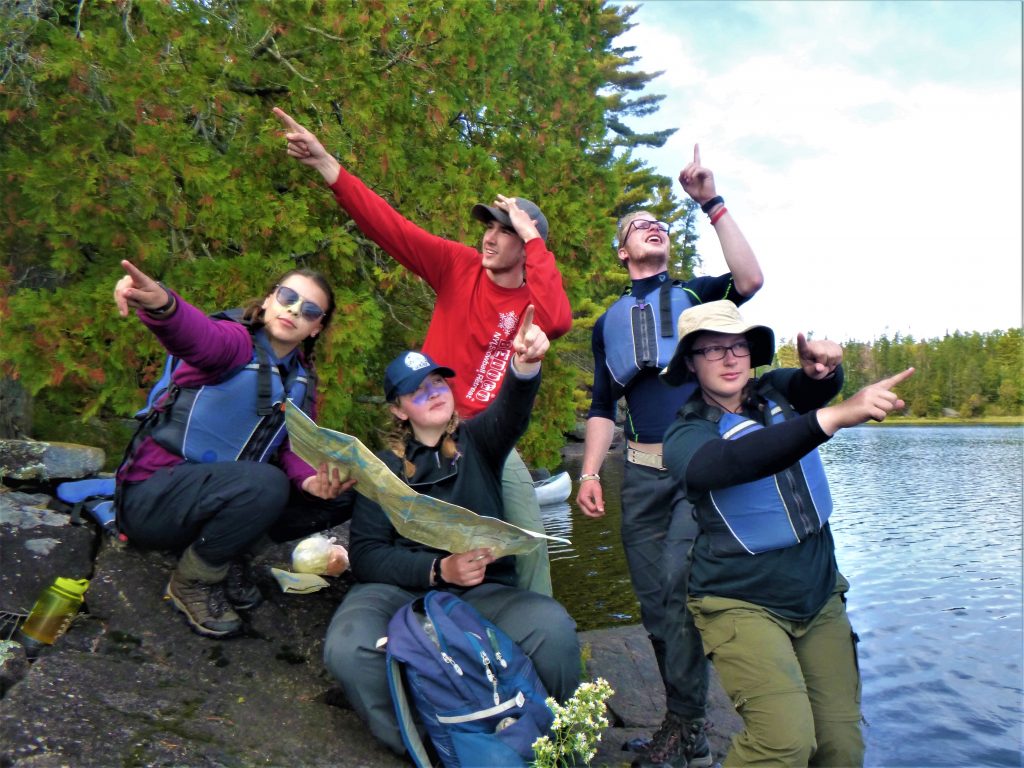 Hit the re-set button.
COVID has changed our lives. You may have been robbed of important milestones and celebrations. Your journey has likely been interrupted in significant and frustrating ways. Perhaps you were among the many looking forward to a real graduation this spring and in-person college this fall. Maybe you planned a summer of work, friends, and fun. And, if you scheduled a signature experience for personal growth– an internship, a job or a trip– you might be wondering if that's going to happen. This is a super stressful situation and we're here to help with an opportunity to discover belonging, strength, and purpose in-person.
Re-connect with your goals.
While no one can predict exactly what the fall will bring, Voyageur Outward Bound plans to meet your need for leadership and give you an opportunity to re-connect with your dreams and aspirations. We know that nature is a great teacher and an excellent healer, and we've been delivering life-changing, wilderness leadership experiences since 1964. We plan to keep changing lives through challenge and discovery in the Boundary Waters of Minn. and in the desert of Big Bend, Texas this fall.
Stay on track for success.
Leadership experience is critical for pre-college and college students and Outward Bound is a respected go-to for building student resumes. Outward Bound is not just challenge and adventure. Experts agree, Outward Bound provides the critical inter-personal skill building that is so essential on today's campuses and in the workplace.
"Young people who have stronger social, emotional, and cognitive skills are more likely to enter and graduate from college; succeed in their careers; have positive work and family relationships, better mental and physical health, and reduced criminal behavior; and be more engaged citizens… Employers recognize that it doesn't matter how much workers know if they can't work well in teams, communicate clearly, and persevere when confronted with complex problems."
From A Nation at Risk to a Nation at Hope, The Aspen Institute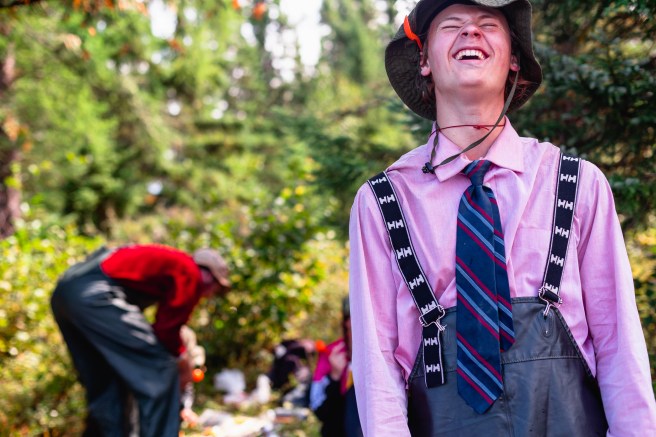 If you want challenge, adventure, and leadership this fall, we'll reduce your tuition by at least 5% (mention "GO VOBS") to our admissions team, and if you have greater financial need, we're granting scholarships while funds last; see enrollment details below.
Three Options for Leadership Adventure
Classic Expedition
15 or 22 day wilderness expeditions for ages 16-18 in the Boundary Waters and Northern Minnesota. Students discover belonging, strength, and purpose through shared challenge and adventure. Classic = life-changing experience, skills for success at home and in school, and excellent preparation for college.
Pathfinder Expedition
30 day wilderness expeditions for young adults (ages 18-25) seeking purpose and a path to success. Students identify and leverage strengths to unlock personal and peer potential. This program focuses on discovery and direction to help students navigate the transition to adulthood with confidence.
Intercept Expedition
An innovative and time-tested 28 or 50 day wilderness expedition for challenged teens (14-17) and young adults (17-21) who need to break with old habits and find a new path to success. This program supports both students and families to build confidence and resolve conflict with profound experiences and practical problem-solving tools. VOBS accepts counselor, therapist, administrator and parent referrals for this life-changing program.
How to Access Your Leadership Adventure
Check out the Voyageur Outward Bound Course Finder
Contact a friendly Student Services Course Advisor to enroll: student.services@vobs.org | (828) 239-2376
Share discount code "GO VOBS" and receive a 5% scholarship (5% tuition scholarships awarded on a first-come, first-serve basis, regardless of income, until courses fill)
Need more than 5%? Additional scholarship funds based on need are available on a first-come, first-serve basis while funds last.
A Few FAQs
Question: I'm worried about COVID-19. What can I expect in a Voyageur Outward Bound course?
Answers:
Screening. All students must pass a thorough and rigorous health screening to enroll in our programming. Our highly experienced staff conduct one-on-one interviews with each prospective student. We consult with our staff physician and your physician, and we follow CDC guidelines to assess and mitigate risk factors for students.
Nature is our classroom. Students are not confined in a traditional classroom sharing germs in close proximity, and all students will practice good hygiene and safety protocols, and be monitored for overall health.
Small size. Expedition crew size is limited to 6-8 students, max, putting VOBS in line with current guidelines for reducing community spread.
Compassion. We practice service above self. Our caring and highly experienced instructors are supportive and vigilant. Expedition crews practice proper hygiene and monitor students for overall health.
Leadership. We lead the way for safety standards in the Outdoor Education industry. We've been leading with safety and compassion in America since 1963.
Q: What is Outward Bound anyway?
A: Outward Bound changes lives through challenge and discovery. We promote belonging, strength and purpose. Our students join a crew of peers and learn to lead a wilderness expedition. In Minnesota, students can canoe the Boundary Waters, hike the Sawtooth Range or paddle Lake Superior. In Texas, students canoe the Rio Grande, hike the high desert, or climb canyons. Whatever you choose, you'll develop skills for success in school, college and career.
Q: What good is Outward Bound?

A: Outward Bound is a life-changing experience. It not only helps you identify and develop interpersonal skills, it adds value to your college application or resume. Admissions counselors and employers understand the value of an Outward Bound experience and you'll join an international network of alumni who know you have the potential to succeed.
"For 56 years, Voyageur Outward Bound has helped students develop skills for success. In the weeks, months and years to come, young people will need confidence, tenacity, and resilience as they face new challenges. Voyageur Outward Bound School intends to provide greater access to our programs today to prepare students for the challenges of tomorrow."
Jack Lee, Executive Director, Voyageur Outward Bound School
Outward Bound today, for a resilient tomorrow.
Go Outward Bound.
Go VOBS.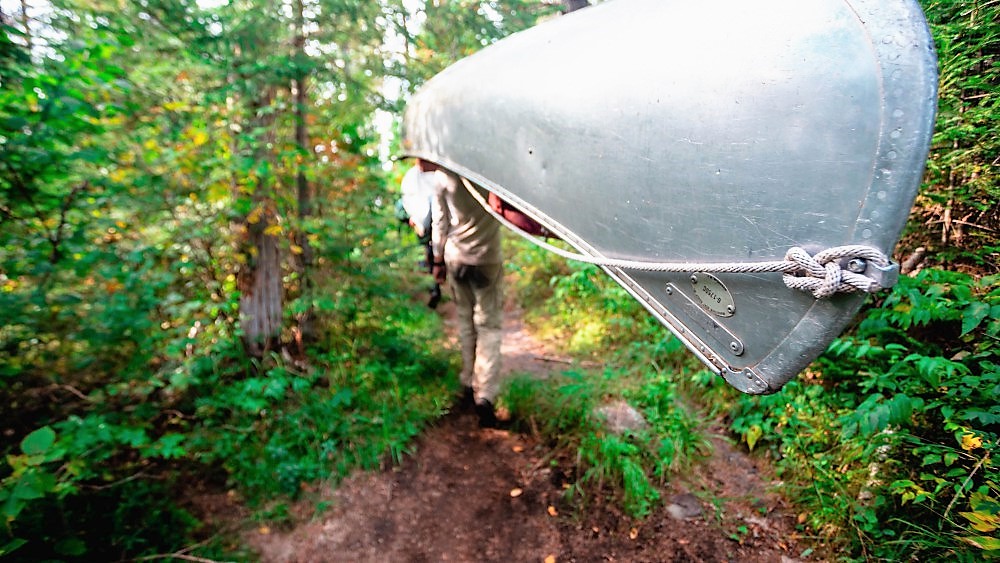 student.services@vobs.org | (828) 239-2376
About the Author